harvested all the peppers right before i left for the elk hunt as forcast was calling for freezing weather... what i got was
pobloanos and anehiems
hot bannanas, habaneros, serranos, jalepenos, paprika, and assorted bells...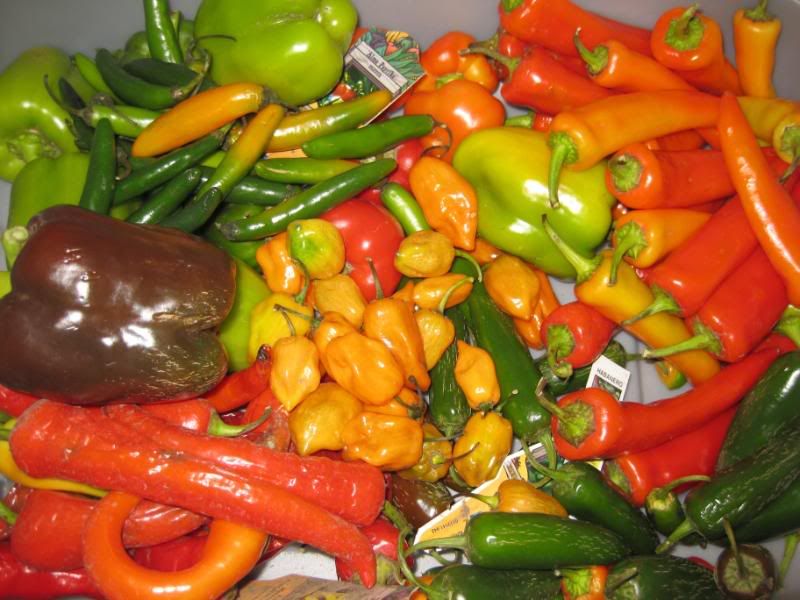 now not really knowing what i am doing here, i decided to smoke/dehydrate some and dehydrate the rest. the bells i kept just for kitchen use. so i loaded up the MES with poblanos, anehiems(i really dont know if these are even worth messing with but they were so nice...), and jalepenos.
and the dehydrator with more poblanos and anehiems, the habeneros, hot bannanas, and serranos.
smoked the peppers in the mes, used three small loads of maple wood chips, and then just left them in till dehydrated. had the temp set at 140 deg. ended up with,
poblanos, now maby called anchos???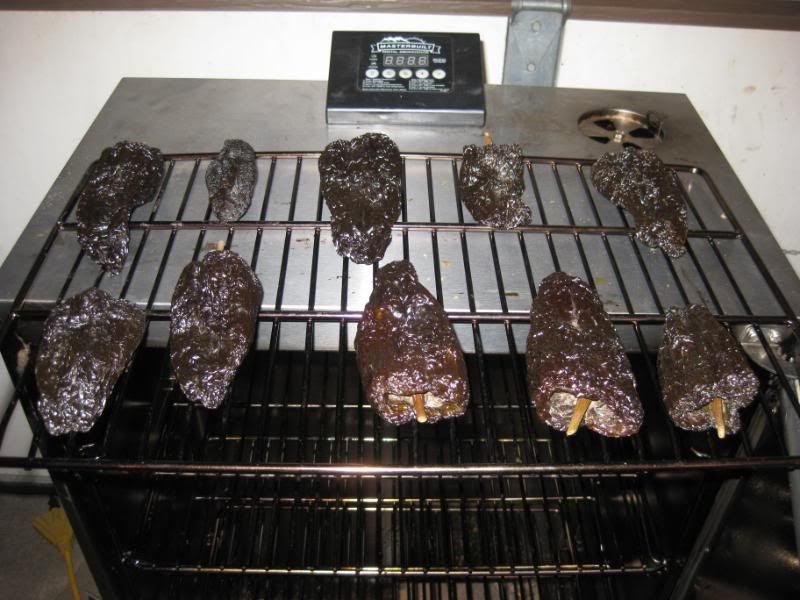 jalepenos, i think if i could a left them on till they turned full red they would be considered chipoltes. but they were still mostly green.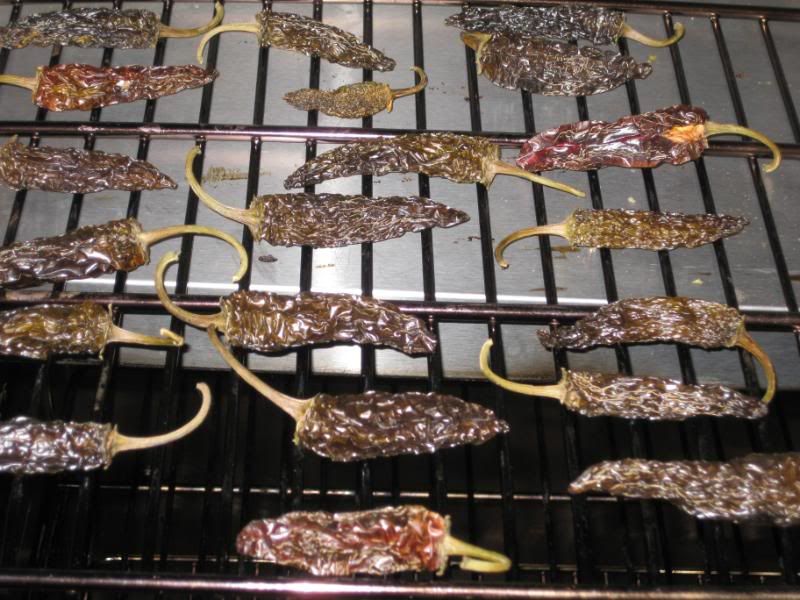 and some a them anehiems...
as for the dehydrator...
poblano/anchos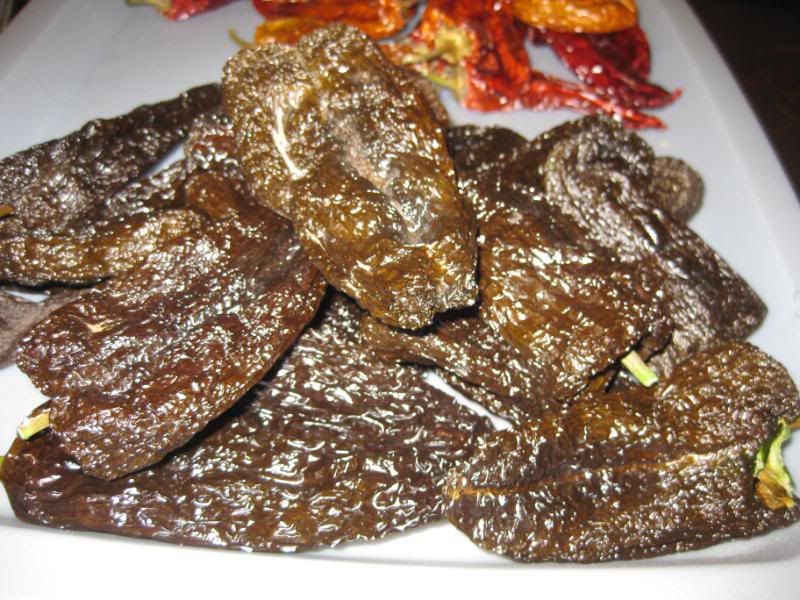 habeneros
serranos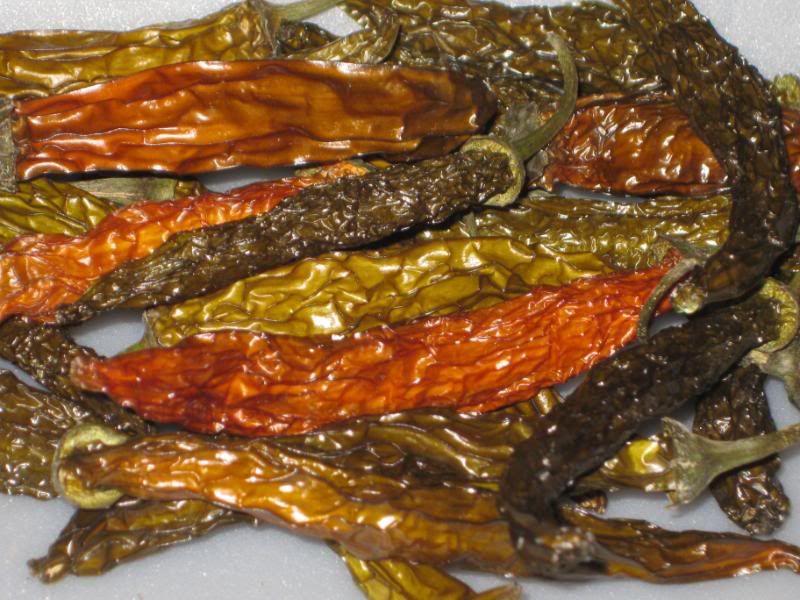 hot bannanas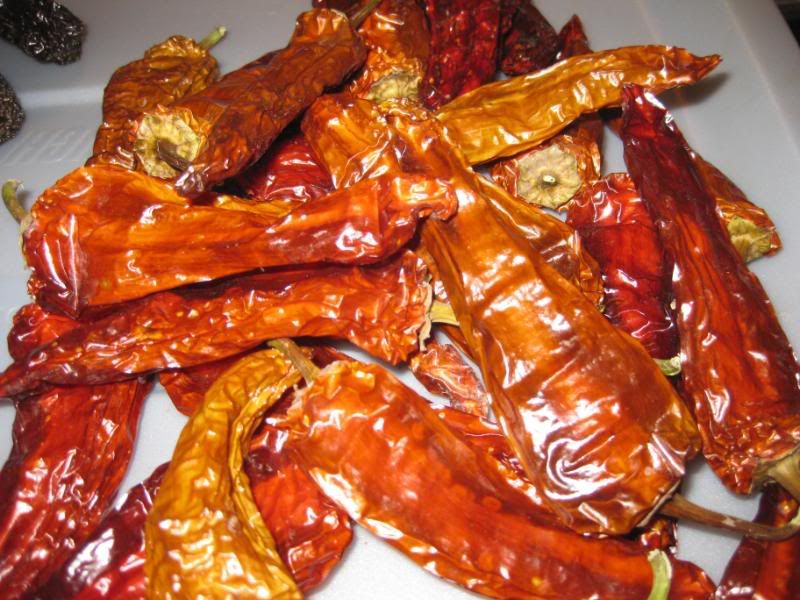 anehiems
and still going in the dehydrator are the paprika peppers, they have alot more meat to them so take longer to dry out i guess.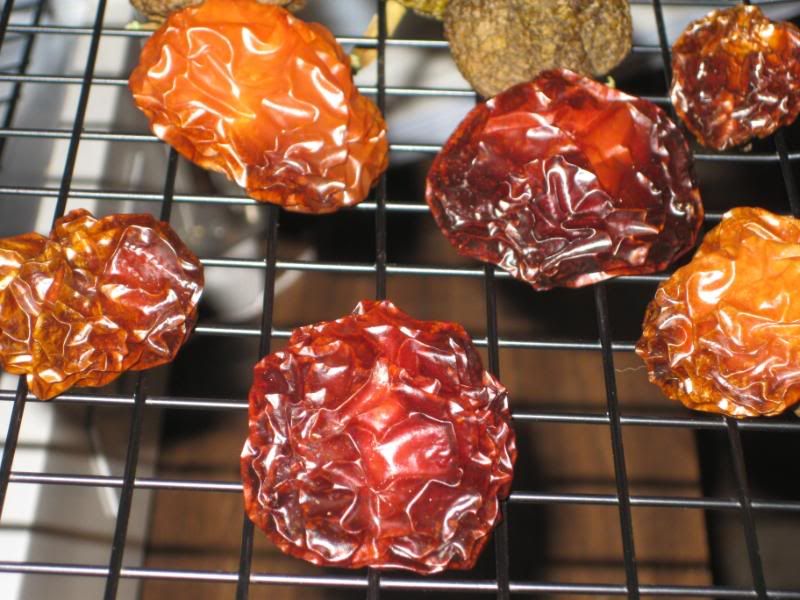 i guess when i get a chance i will run thru the food processor or coffee grinder and make flakes and sample and see about maybe blending them together. we will see what happens down the road... thks for cking the pix!!!