Stopped by Acme today and they have a deal going on with select items, you get 4 of whatever for $20. Normally when they do this they have filet mignons and this time was no different so I picked up 4 packs, froze two packs and cold smoked the other two.
Started one coal, placed it in the charcoal basket and added 4-5 others on top, kept 4-5 coals going at all times to hold a temp between 70-80 degrees, used pecan wood (thanks Jerry) for the smoke.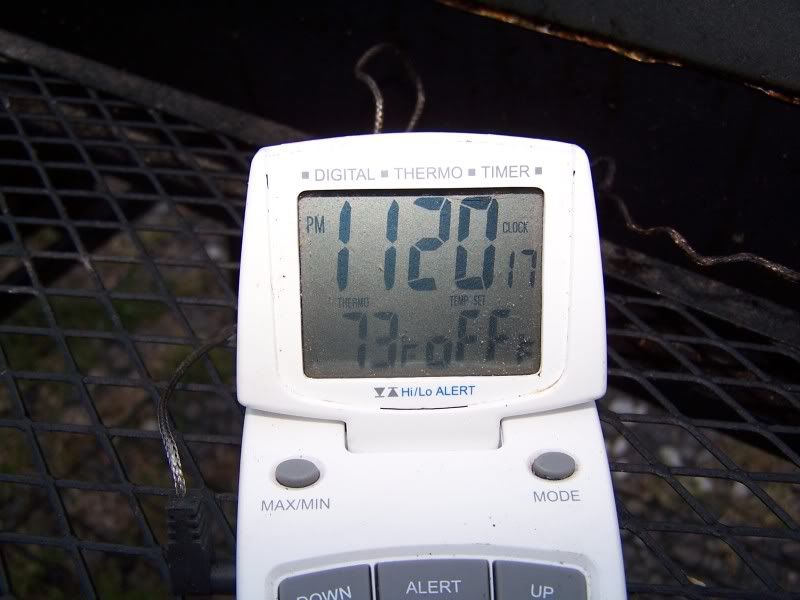 Cold smoked for three hours, once done I coated two with my chipotle rub and two with CBP, granulated garlic and a little salt and put them in the fridge for about 20 minutes. Tip* (should have doubled the amount of rub for a better crust)
Heated a cast iron skillet and added about 2Tbsp of butter, when the butter began to brown I added the steaks and cooked till they formed a nice crust. *Another tip, I didn't have the cast iron skillet blazing hot which was my own impatient fault.
Cooked about 3 minutes per side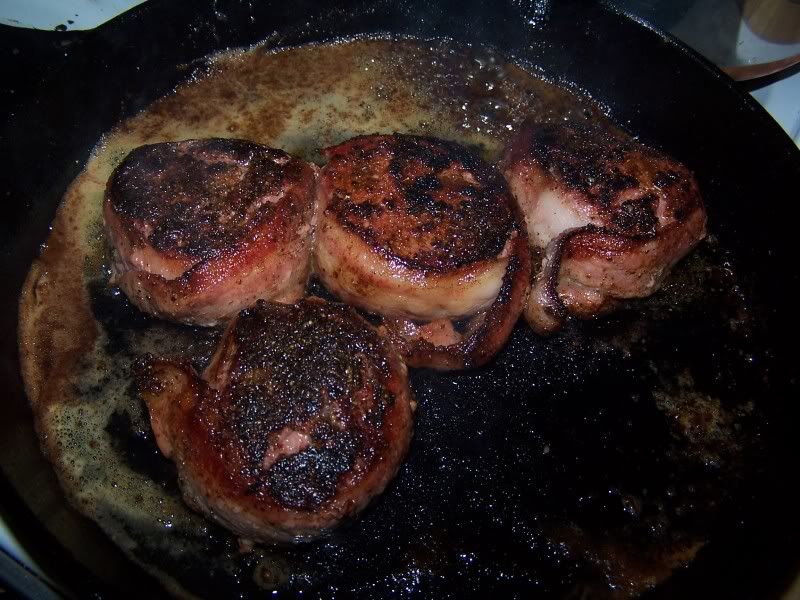 Completed and tasty pics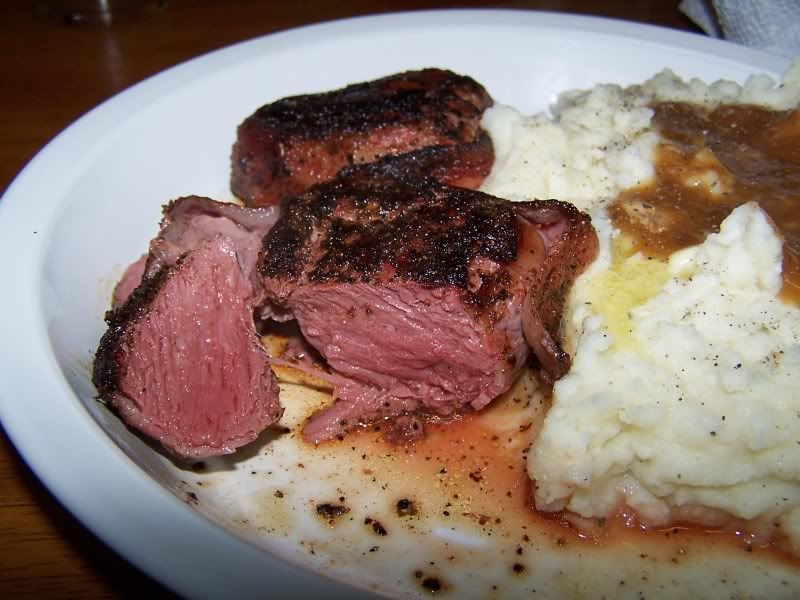 They had a wonderful and fully flavored smoke to them. If you haven't tried cold smoking a steak and then searing or finishing it however you prefer then I would highly recommend it, it truly adds such a depth of flavor.