I was planning on doing Dino bones or a Chuckie this weekend. I couldn't find either cuts that I was satisfied with. But I did find a Packer Brisket. The smallest one I found was over 15 lbs.
Am I insane for taking this on? My wife thinks so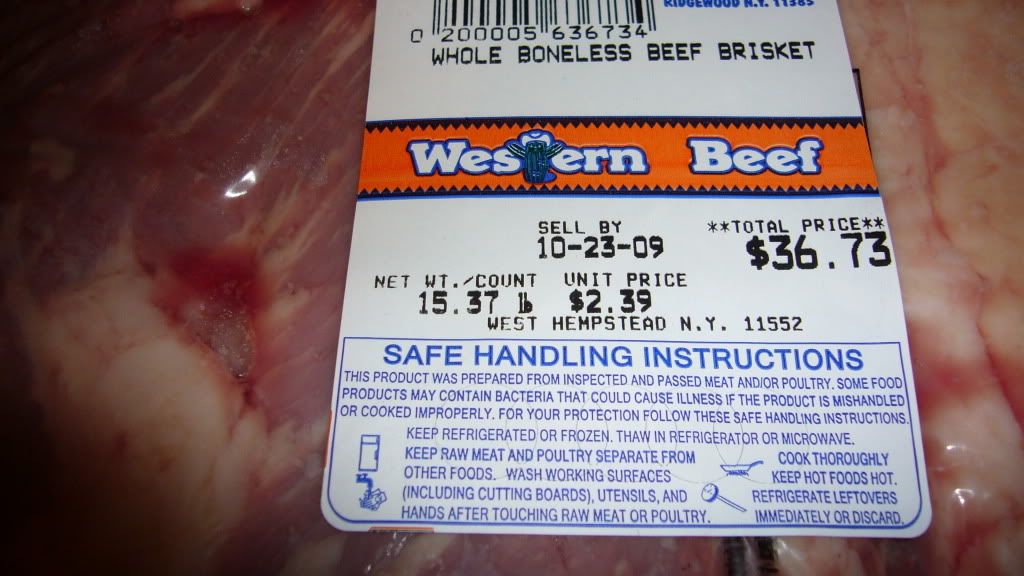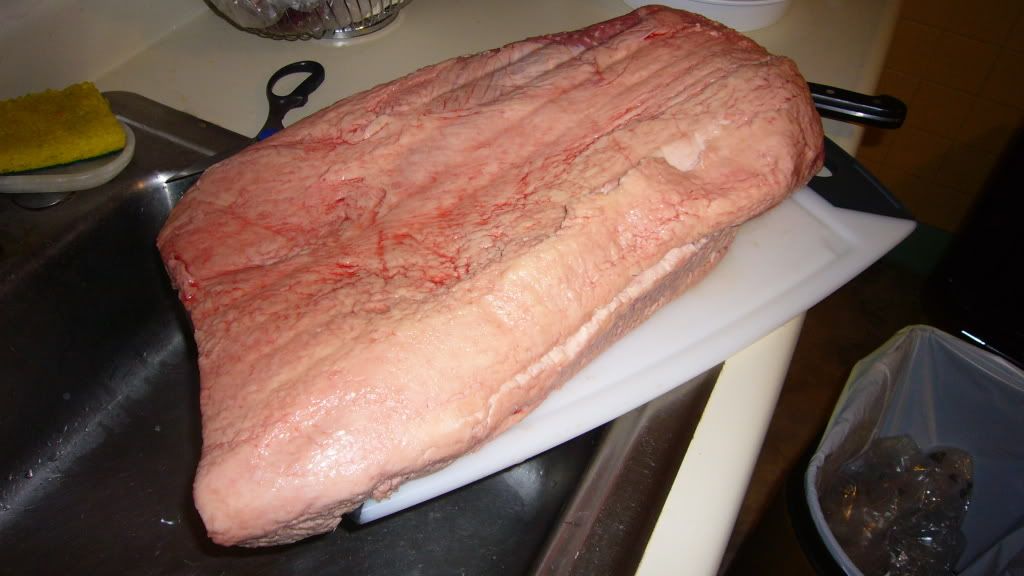 Unpacked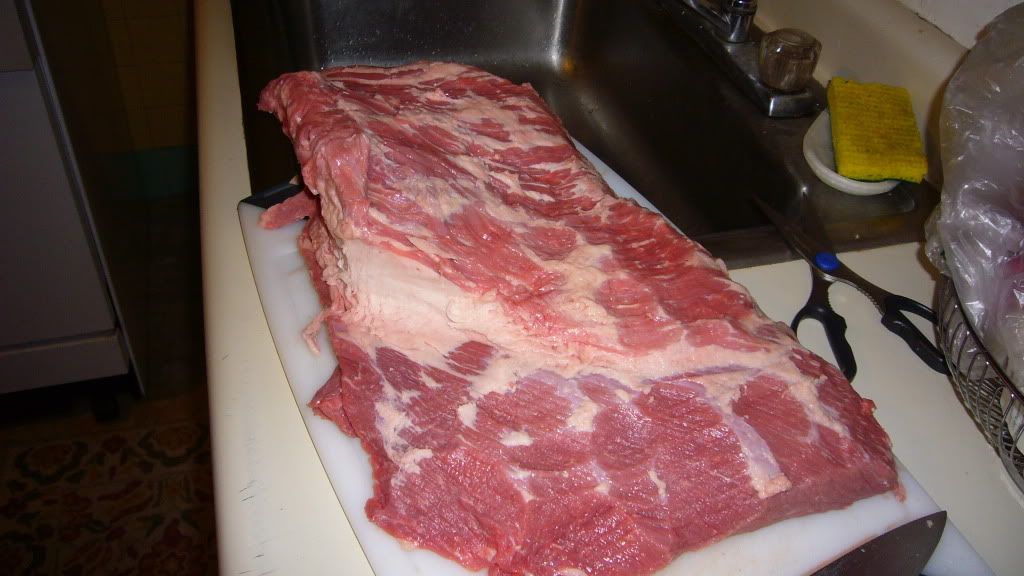 Trimmed
I'm saving the fat. I am going to render it down so I can add it to the cubed flat and make the majority or all of it into burnt ends, which I just love!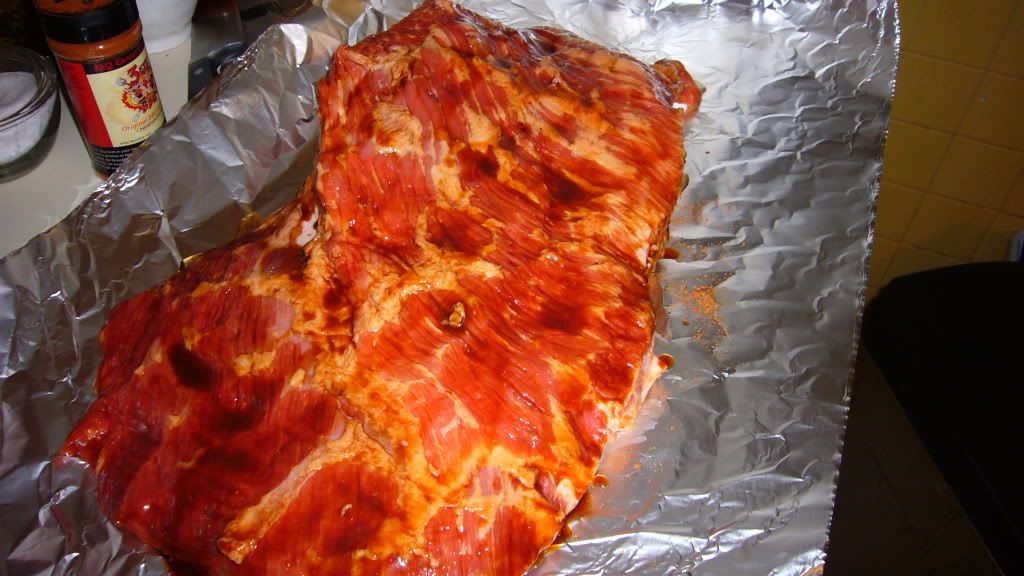 Injected with FabB mixed with Apple and pineapple juice. You can see it has held as much as it can take :)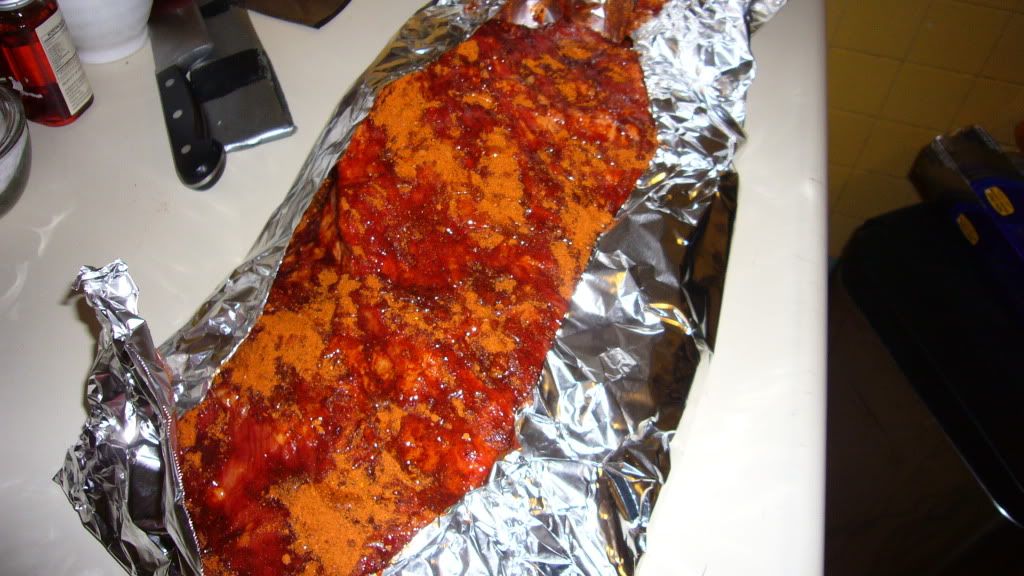 Rubbed and covered with Honey. Into foil and the fridge for a nap. Will pull it out tomorrow morning and get it on the smoker. Looks like I may be in for a long one tomorrow :)
Hoping to have some good burnt end chili on Sunday. Will have more qview and reports tomorrow.
Have a great night all!