I didn't Q it up very well, but:
MEAT:
Meat and sauce (tomato sauce, italian seasoning, garlic salt, and sweet baby rays) Made a good dipping sauce too.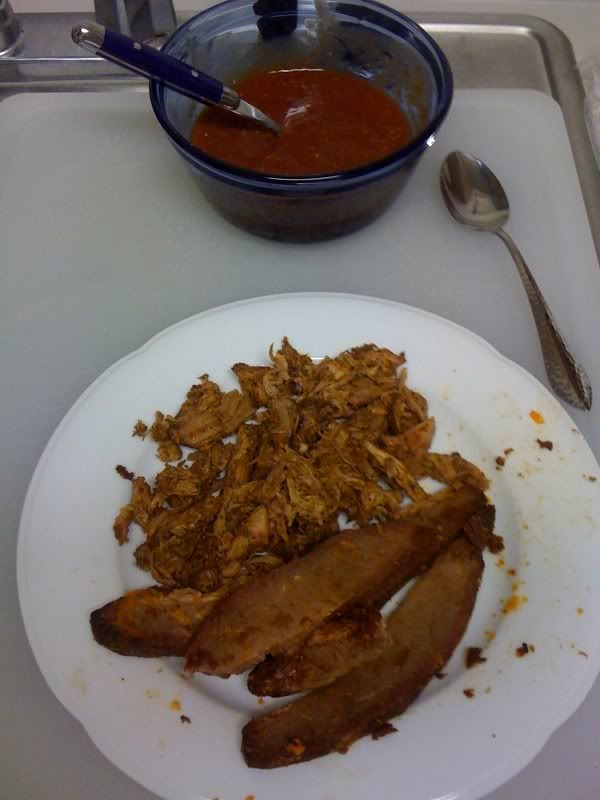 Pizza was: Crust, sauce, parm, pork, cheddar / jack mix, brisket chunks, mozza, more cheddar mix. Dough was pre-made stuff from the store.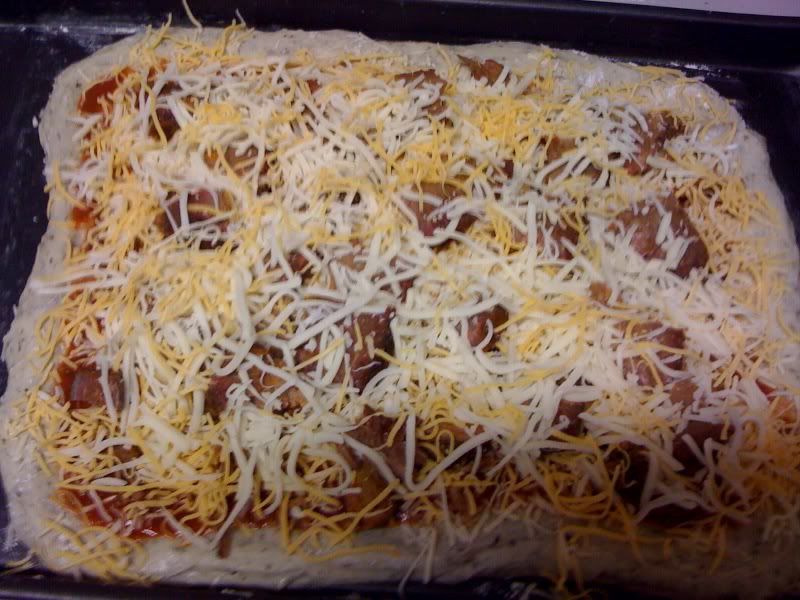 Baked: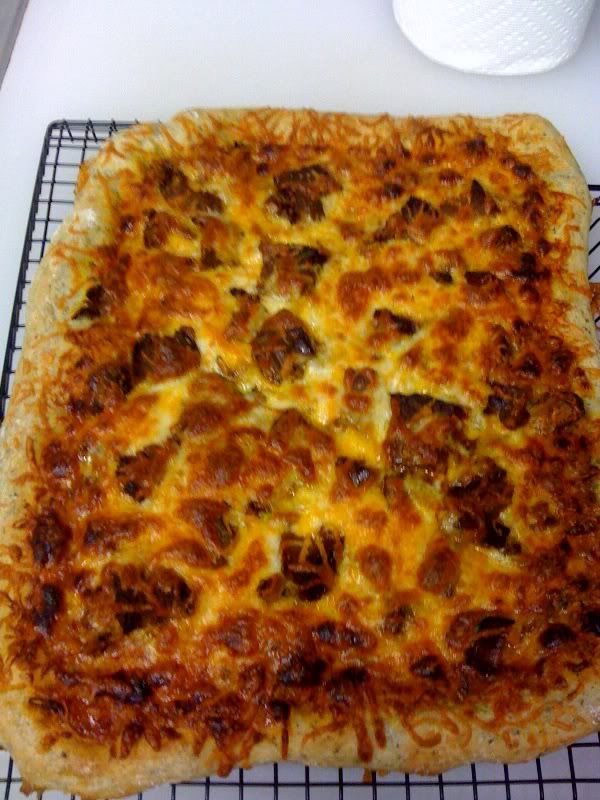 No cut pics, it was all eaten up.