Well here I go, my first time at doin a couple of chucks and using the kiss method.
Ingrediants:
2 Chucks
EVOO
Grill Mates Montreal Steak seasoning
Wood:
Onion
Temp.
225 degrees
Here they are all skinned, seasoned and ready to go into the Traeger smoker.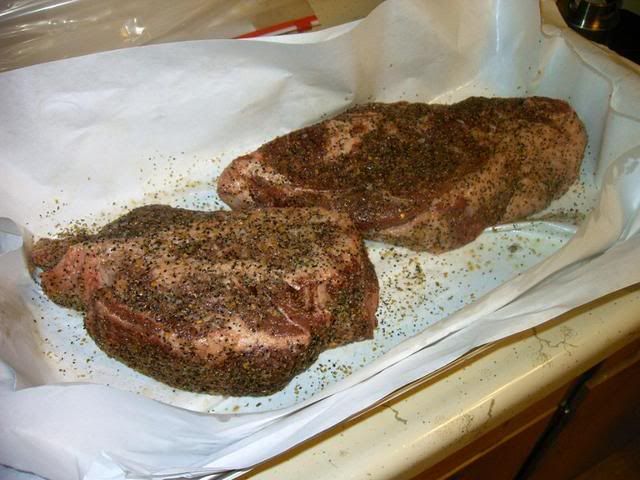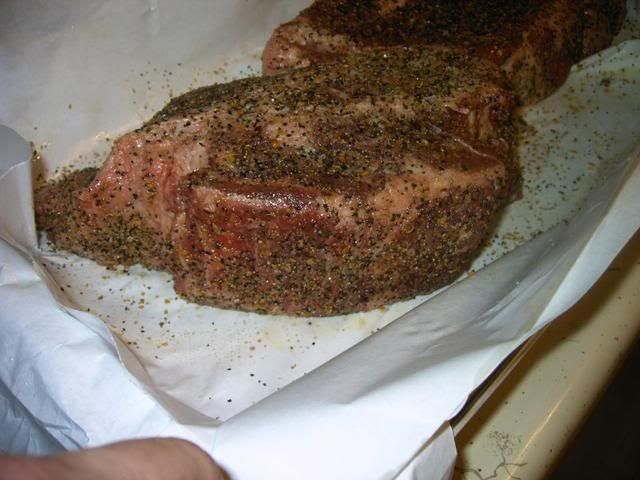 Here they are after 3 1/2 hours and I have inserted the probes. The big one is at 148 and the small one is at 151 internal temp.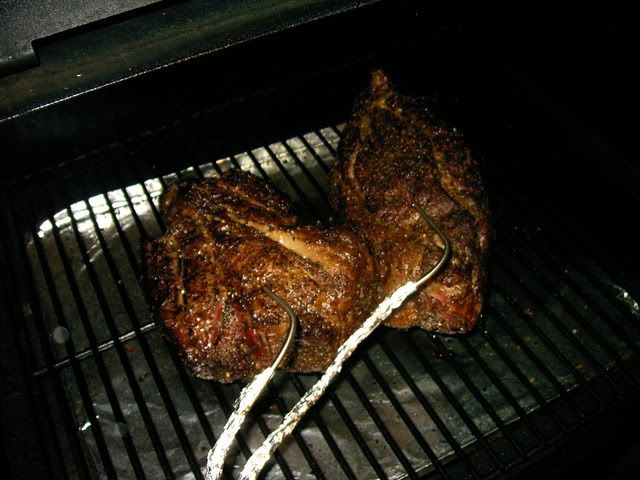 I'll be taken these to approx. 165 internal and then wrap them in foil to about 200/205.
And as luck would have it, it's raining now.....
More pics. later...