First of all, this is our first QView, we have learned so much from everyone here already and we are trying a few new things. I started not to post them but my wife reminded me that if we don't share our failures then we aren't getting better ourselves or helping someone else that haven't tried something. So here's our dinner.
We recently had my wife's niece and her husband over for some smoked meat on the Traeger. We are new to smoking but have fell in love with the thin blue smoke, now, we're addicted. We decided to smoke a couple of beef roasts, attempt some ears of corn and try our hand at some ABT's inspired from many of you here. The roast turned out delicious, as did the corn, but the ABT's....not so much...overcooked them.
Roasts with Jeff's KC rib rub (minus cayenne, we have 3 year old twins) after sitting overnight.
Roasts going on the smoker on "smoke setting" temp was 180 degrees.
First ABT's, packed with cream cheese and covered with slices of muenster.
Added the bacon and toothpicks.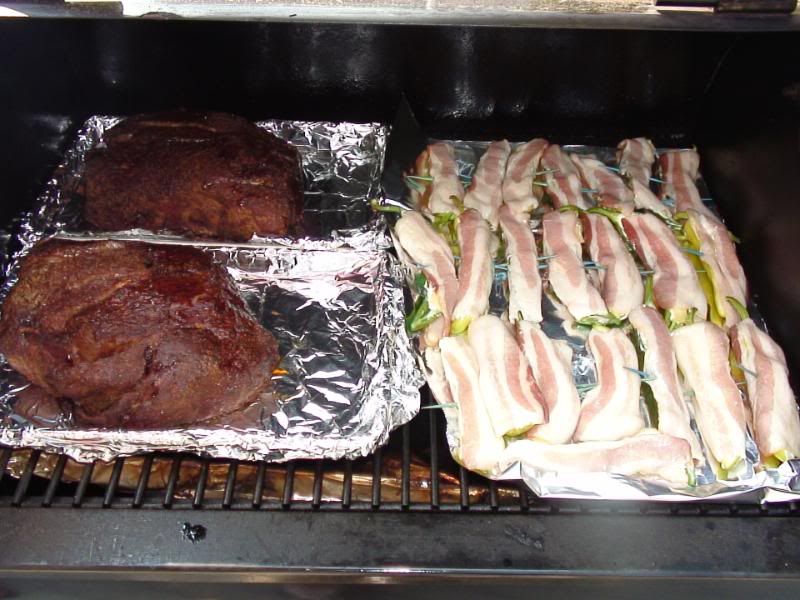 After about 3 1/2 hours put the roasts on foiled pans, added the ABT's and bumped the heat to "medium" setting, about 225 degrees.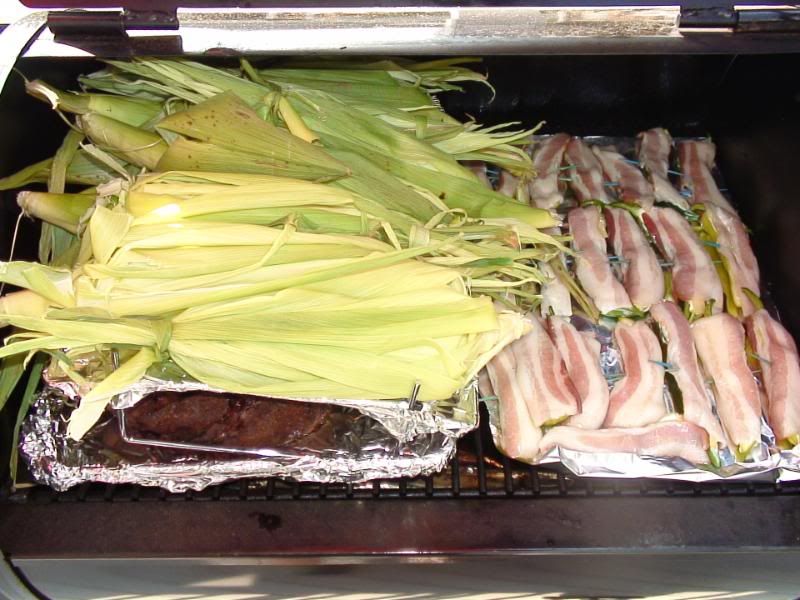 Also added the corn at the same time on a extra rack above the meat. (our little Traeger was packed)
After about 45 minutes at 225 here's my burnt ABT's.
The few we were able to salvage.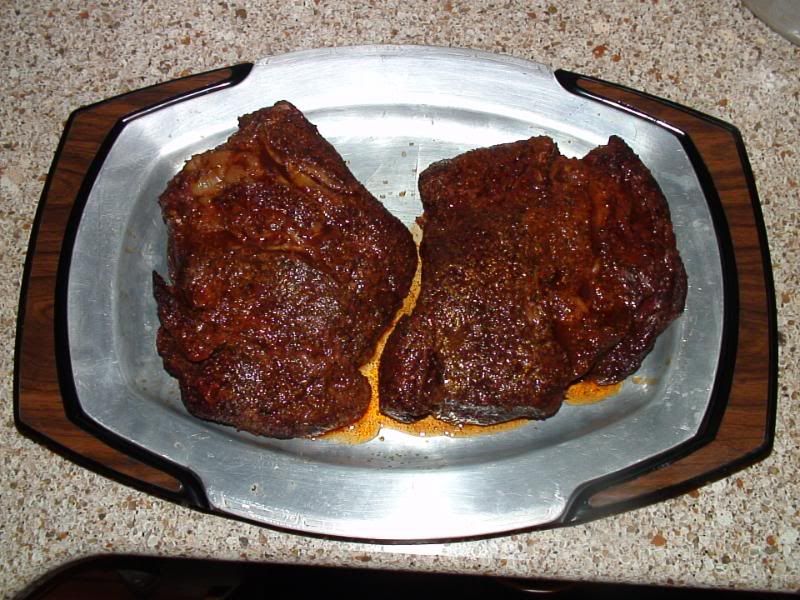 Roasts after 4 1/2 hours.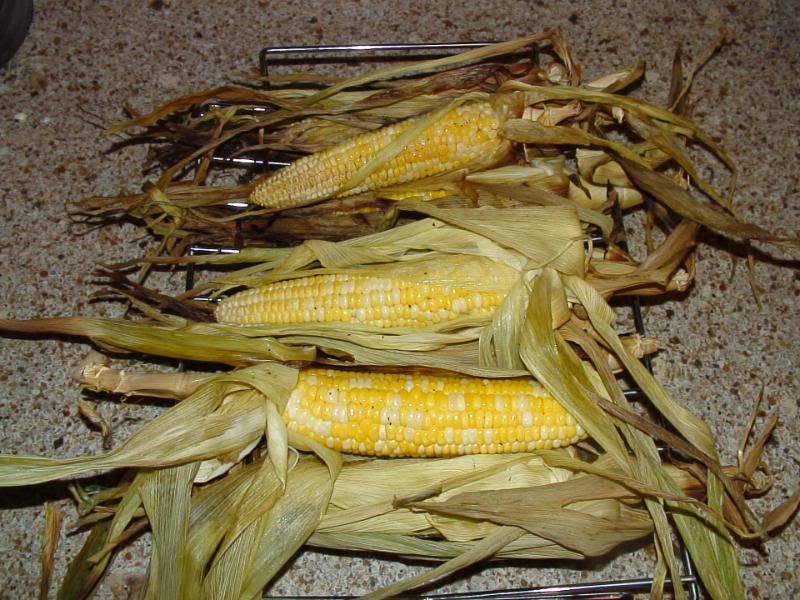 Smoked corn, these were delicious.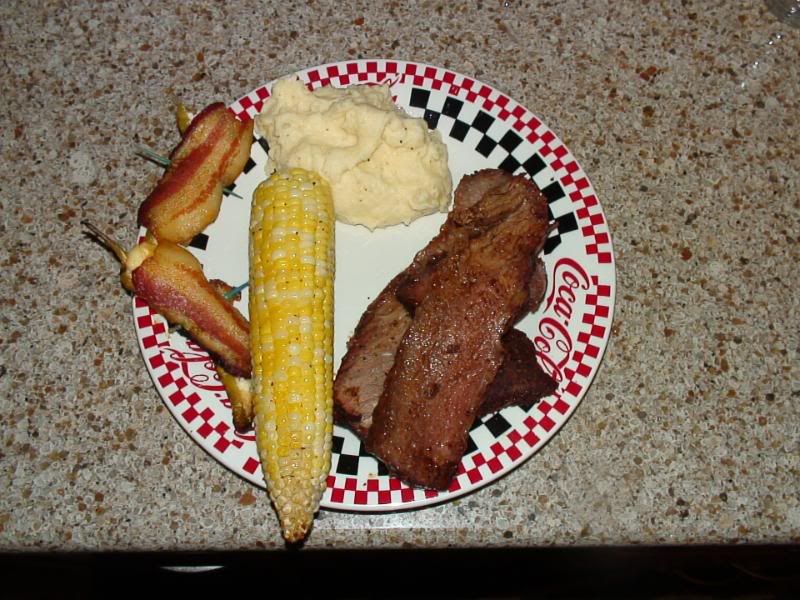 The finished product, with some mashed "taters".
My buddy Kenny said the ABT's were still good.
All and all the meal was really good. I am not sure where I went wrong on the ABT's. Cooked too long? Cooked too hot? I'm gonna need a little help from all of you on those.
Thanks for viewing,
Eric & Lora