I cured some thick boneless chops with tenderquick for 2 hours....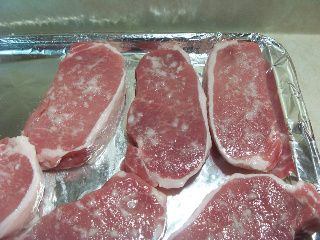 Made a stuffing by cooking some onion and garlic in butter, adding chopped apples, then browned sausage and seasoned bread crumbs...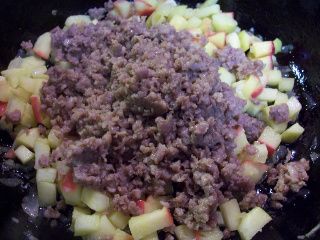 Then I rinsed the cure off of the chops and cut a pouch for the filling...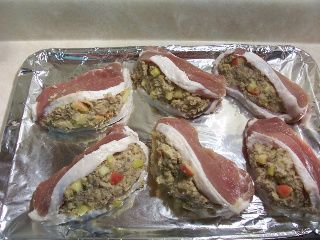 Into my drum smoker with some apple wood...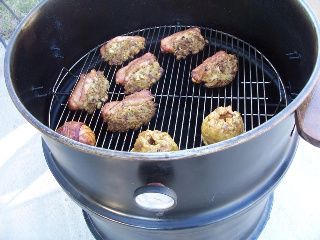 They smoked at 300 degrees for a little over an hour...
The quick cure makes the chops nice and moist...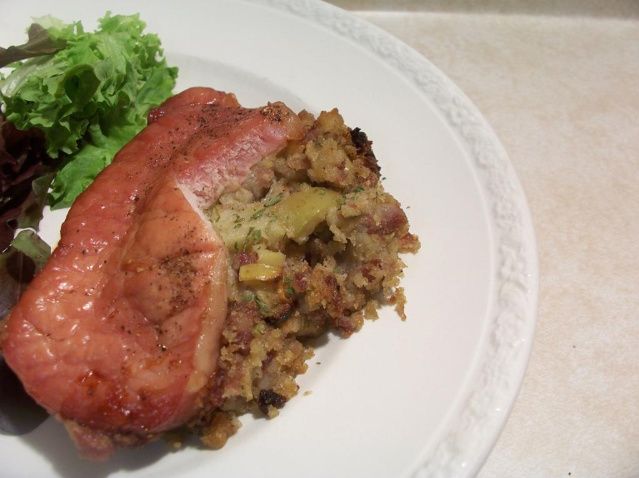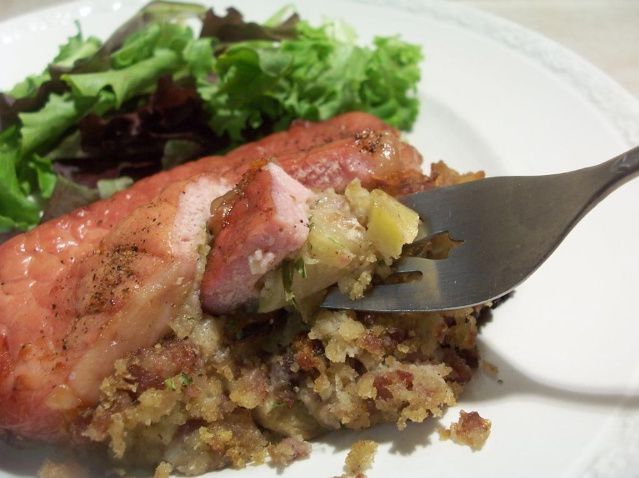 Thanks for checking out my chops!