Bought some chuckies to grind and make my own burgers. While talking with bmudd he mentioned that he added bacon to the grind so I decided to give that a try. So here we go with the Cabelas burger press.
I used 6.79 lbs. of chuck and 1 lb. of bacon.
After grinding once thru a coarse plate and then again thru a fine plate it's ready to be made into patties.
Cabelas grinder and automatic burger press.
Cabelas waxed burger papers.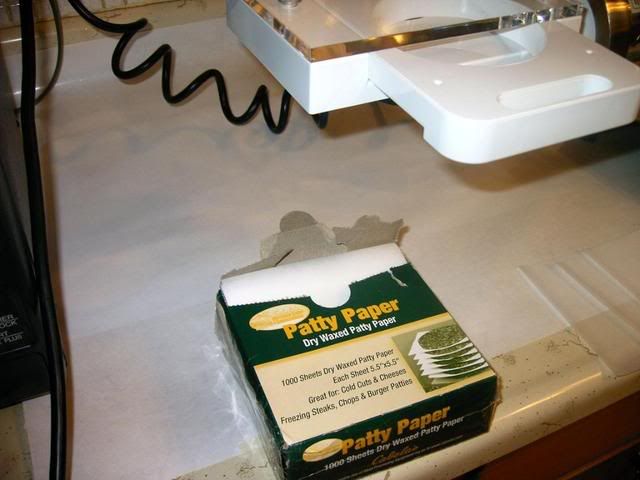 Loaded and ready to go.
Picture of the hole the meat is fed thru to fill the pattie chamber.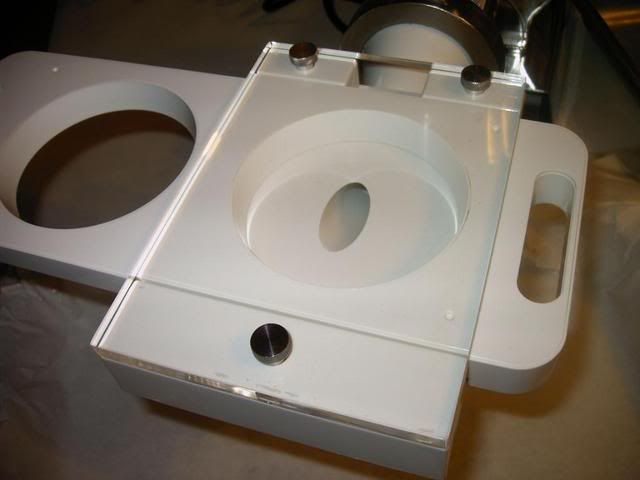 Filling the pattie chamber. (I also have the foot pedal to control the grinder feed and leaving both hands free to work).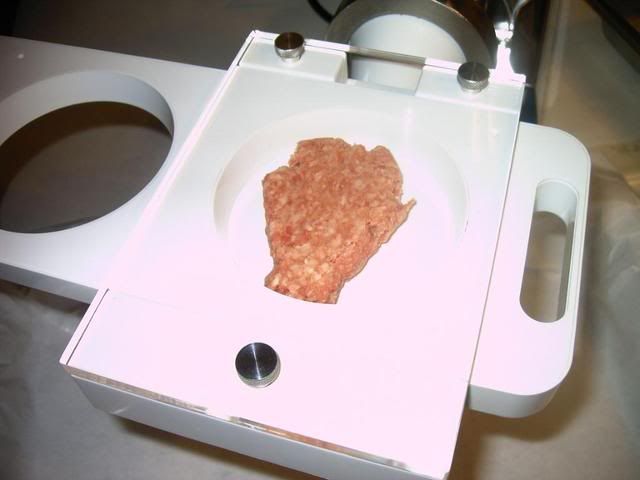 Chamber filled.
The pattie after the slide is pulled and the pattie drops down. (Just under 1/2 lb.)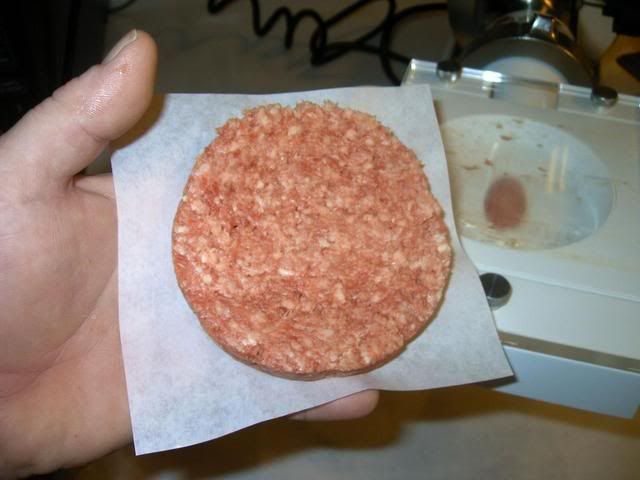 First pattie (Coronary) done and lookin good, time to pump them out.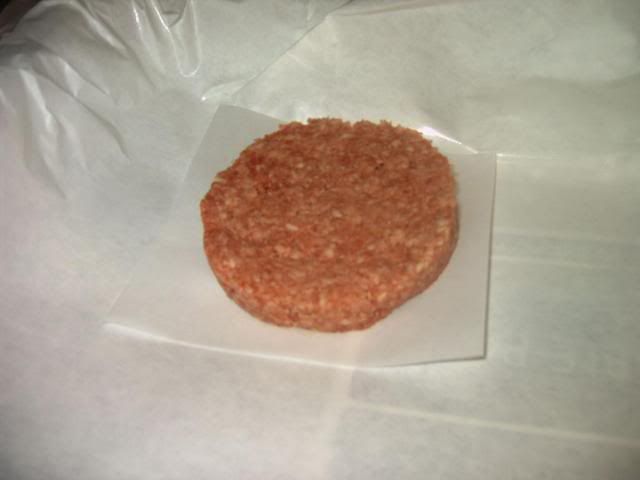 16 Patties done and ready for the freezer.
I did throw 2 burgers on the grill along with 2 rib eye steaks, I wanted to try the burgers. The burgers were really packed with flavor, I added nothing to them and no bun. The flavor was verified by my dog as he wolfed it down and wanted mine too.
The steaks were great too.
Sorry for no finished pics of the burgers but after grinding, making the burgers and getting 2 chucks ready for tomorrows smoke I was tired and starving to death.
The Cabelas burger press is a great addition to the grinder, you can really put out some perfect burgers and freeze them for anytime you want them.
I highly recommend this attachment.
Thanks for looking.