So I got excited about the deal I got on the chicken (buck a lb) and smoked a 9lb bird LMAO (for just me and the wife). For those who missed that bird here is the thread
http://www.smokingmeatforums.com/for...ad.php?t=82330
Anyway back to the soup. I started with the bones, skin, and all the non-chewable bits. To this I added garlic, chicken bullion, onion, celery, carrot, parsley, and enough water to just cover all.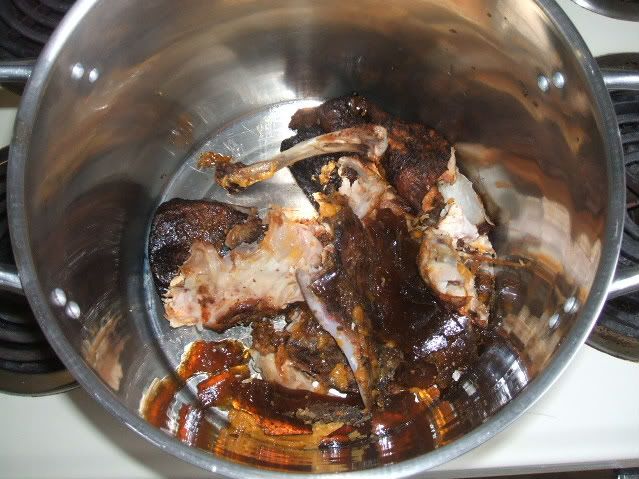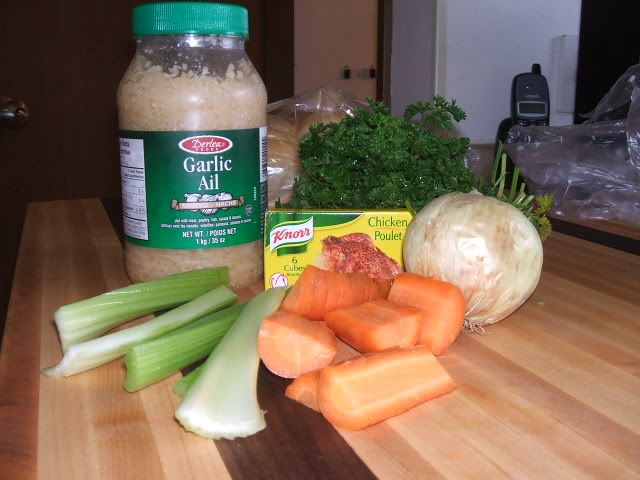 I set all of this on the stove and simmered for around 4 hours (the house smelled awesome).
I used big chunks for the stock boil so it was easy to strain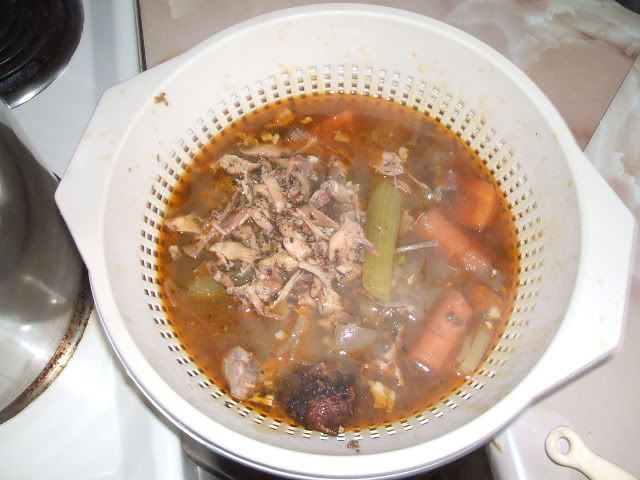 Nice clear broth to start my soup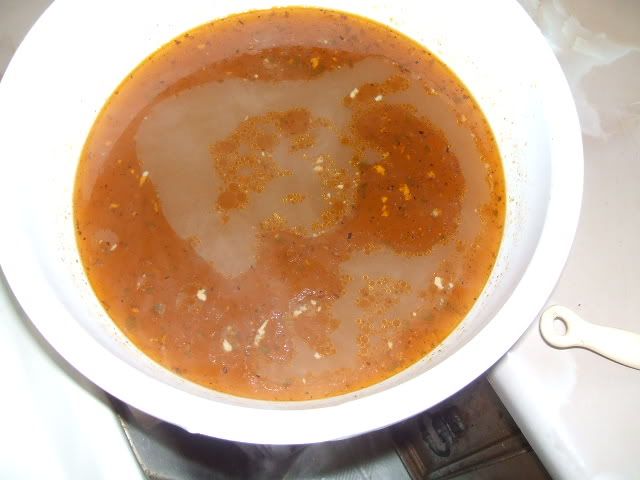 To this I added all the cut up chicken (well not all we had a couple chick salad sammies) and I cut some fresh veg into bite size pieces. (sorry no pics of veg)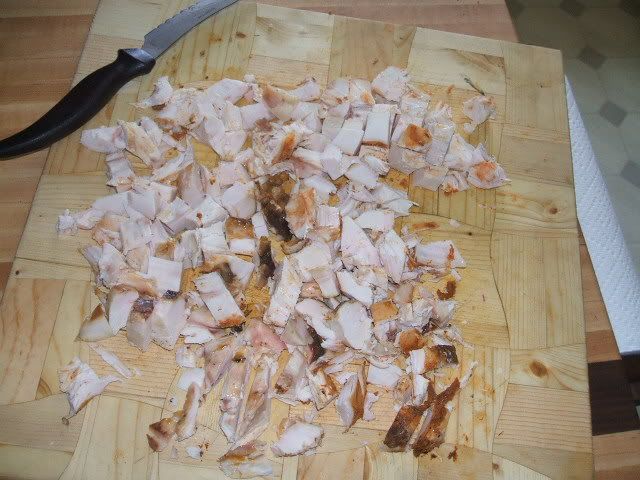 Added a ton more parsley coursely chopped and some extra onion (love the onion)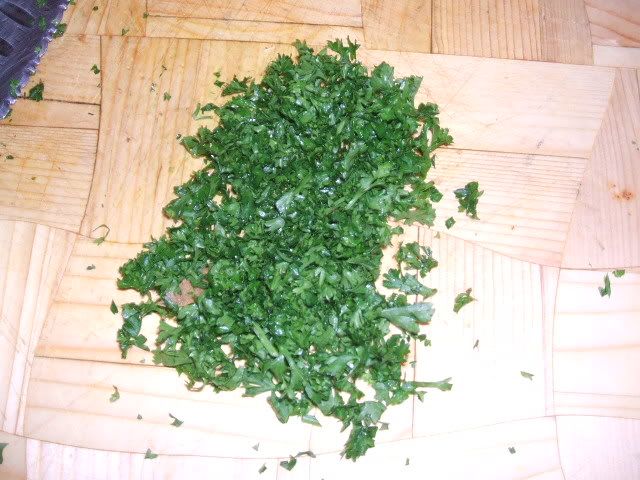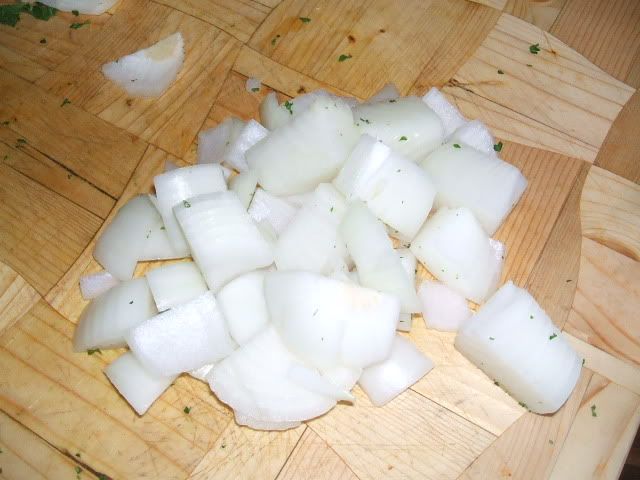 Ready to add my noodles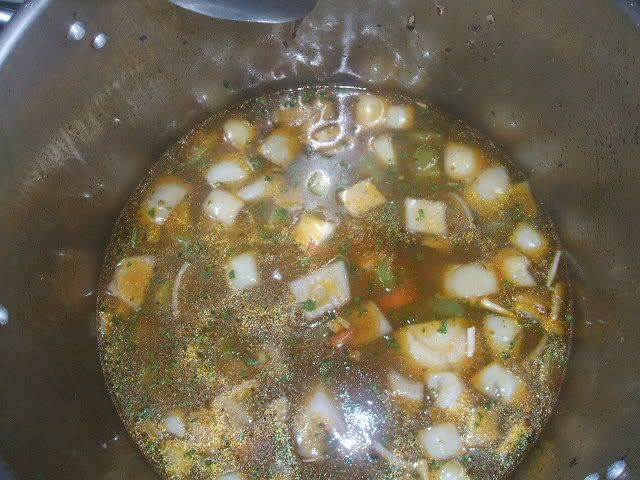 I didn't have a good noodle recipe so I just busted up some spag. (If anyone has a good noodle recipe I would be much obliged)
Just in case anyone wants to try this I would suggest doing your noodle seperate and add them as you like. I did mine in the soup and they sucked up almost all the broth from the left over soup.
Soup came out awesome I made a couple of sammies to go with and we had us a real good feed.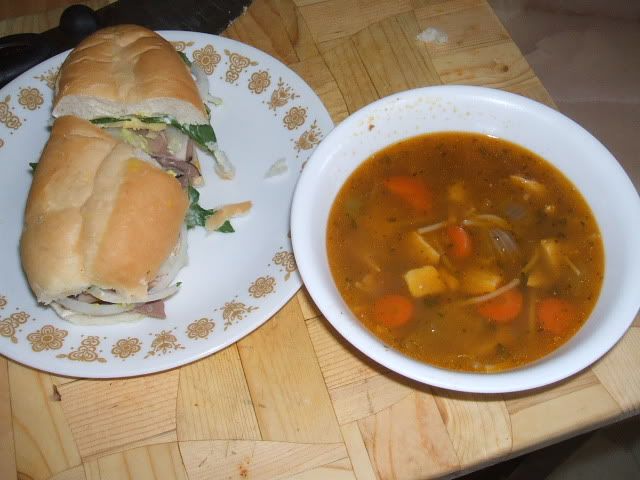 Thanks for looking