I wandered in to Kroger's for a look see. No beef ribs. Asked a guy and he said he would look in the back. Came back out and said no. On the way out I had to use the bathroom and when I came out he was standing there with these.
1.99 a pound, hand boned by the butcher from the prime rib with plenty of meat, not the previously frozen, mechanically boned.
Put some Yoshida's for sticky.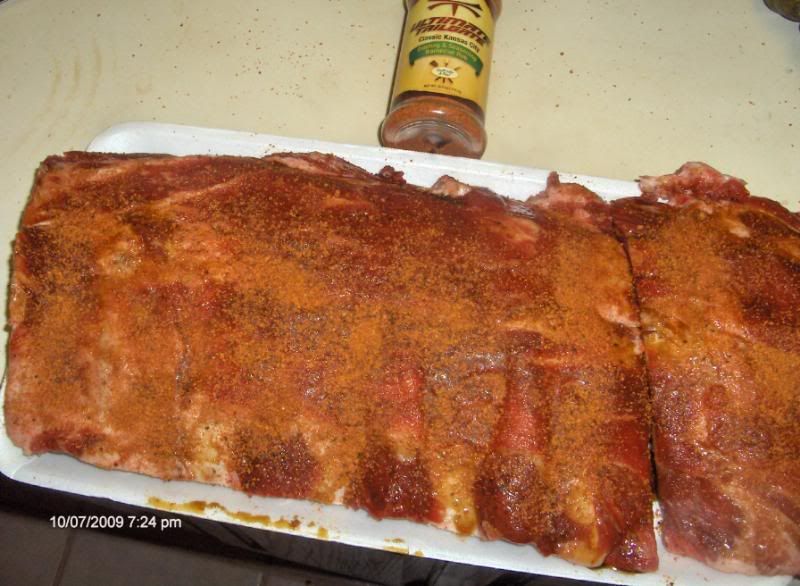 And rubbed with this. Thanks Paul.
Getting seared. I had to be careful and turned down the Weber because the first ingredient in the rub is brown sugar and will burn easily.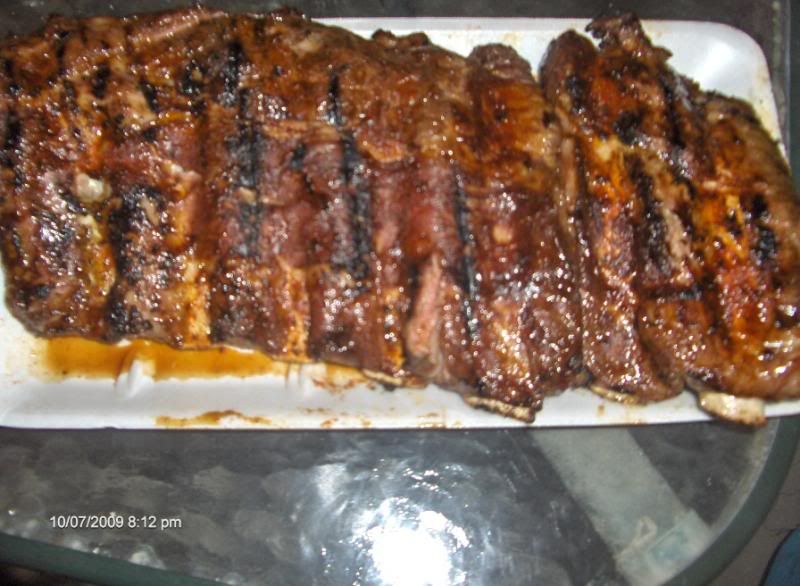 Perfect, the flavor was good and you can see on the middle where I cut the meat it was still rare.
More to come and thanks for watching.