Smoked my usual once-every-two-weeks Corn King ham product for lunchmeat; but this time I added a couple onions for Sunday morning breakfast.
Instead of the usual 2 eggs, I made up an omelet of the ham and smoked onion plus eggs, a touch of milk and several shakes of hotsauce.
I'm no omelet maker by any means, and of course when I tried to get it out of the pan it broke apart, but it was sooo good! Topped with hot sauce-laced ketchup, Italian toast and my own breakfast sausage.. a treat!
The onion chopped up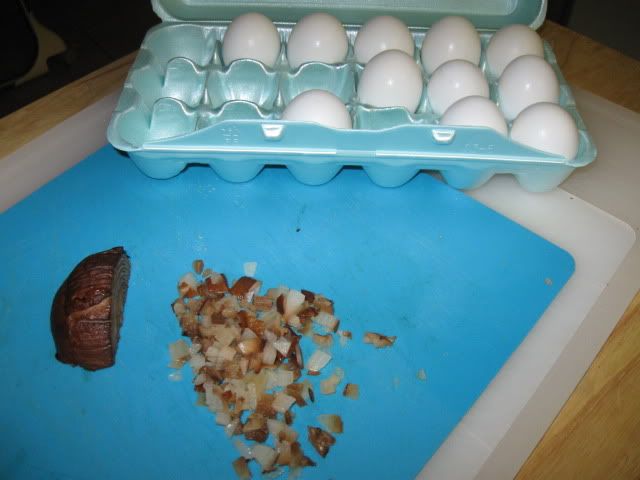 Breakfast