So the thread
"What are you putting on the smoker this weekend?"
got me off my butt to get some jerky together for the weekend.
Recipe:
3 Lb's Top Round sliced in 8" sheets (see pictures below)
1 C Worcestershire Sauce
1 C Soy Sauce (I use lite sodium)
1 C Brown Sugar
1 C Honey (Clover)
8 Cloves Garlic - replaced with 1 T garlic powder, was lazy and wanted slightly more garlic than this recipe called for :)
4 teaspoons Cayenne Pepper
4 teaspoons Ground Black Pepper
2 teaspoons Onion Powder
Combined all the ingredients in a bowl and whisked together. Marinated overnight.
Got the grill going this morning. It's sitting below 120 but above 100 (my digital grill thermometer doesn't read below 120 and I don't trust the lid thermometer which came with my SNP to be accurate but it's reading 120)
1 piece of the meat I sprinkled with my own variety of grill rub. The rest went on with just the marinade.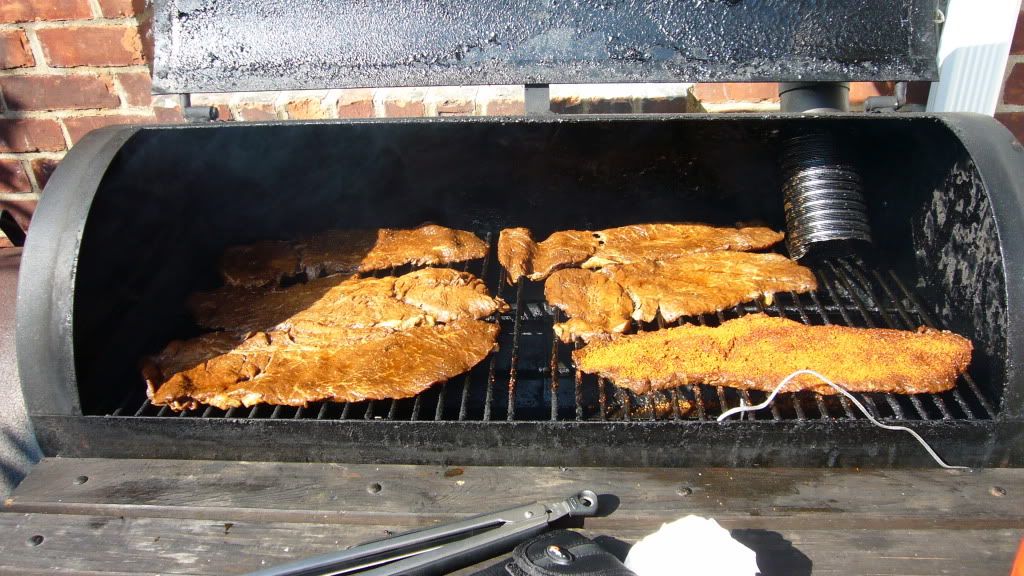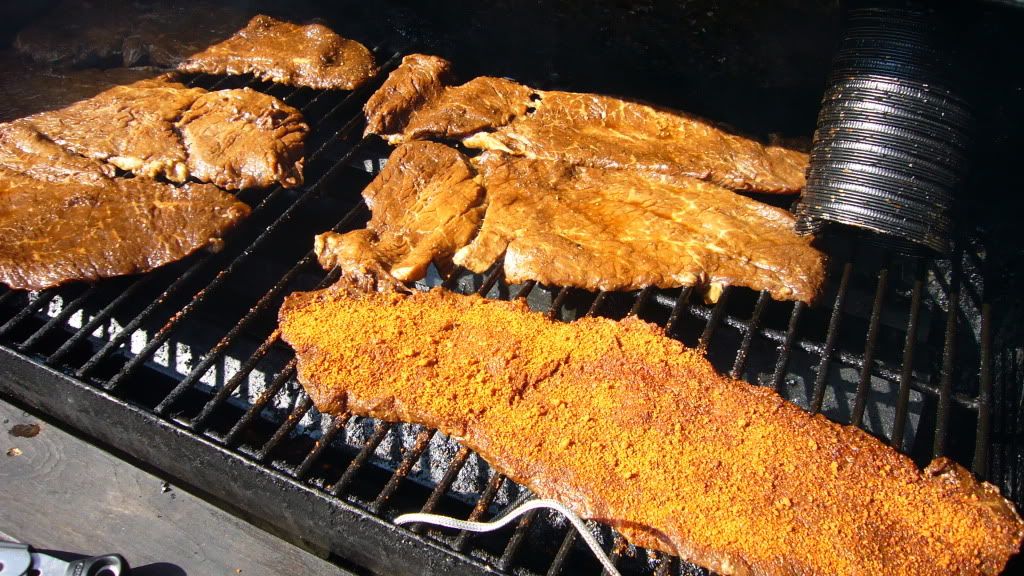 Will keep you guys updated!