Well I had seen awhile ago that someone had done this so I thought maybe it would make me not feel as bad about eating just pure meat and other greasy crap and you know what. IT DID!
This is baby portabella, onion, garlic, and jalapenos.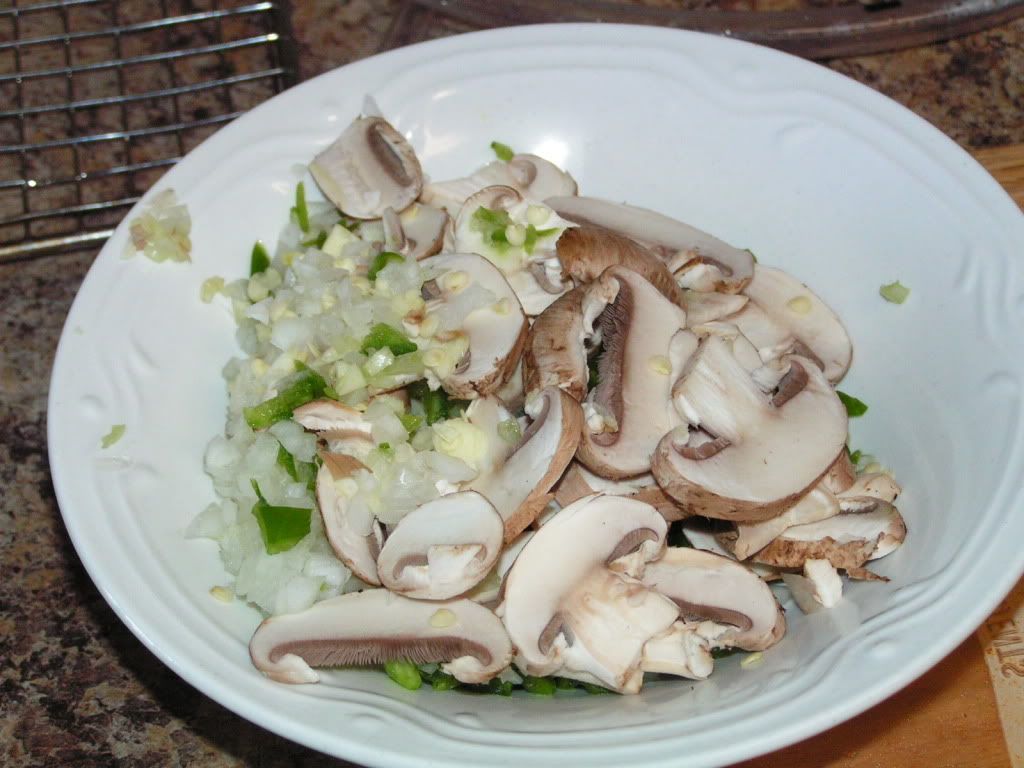 Added artichoke hearts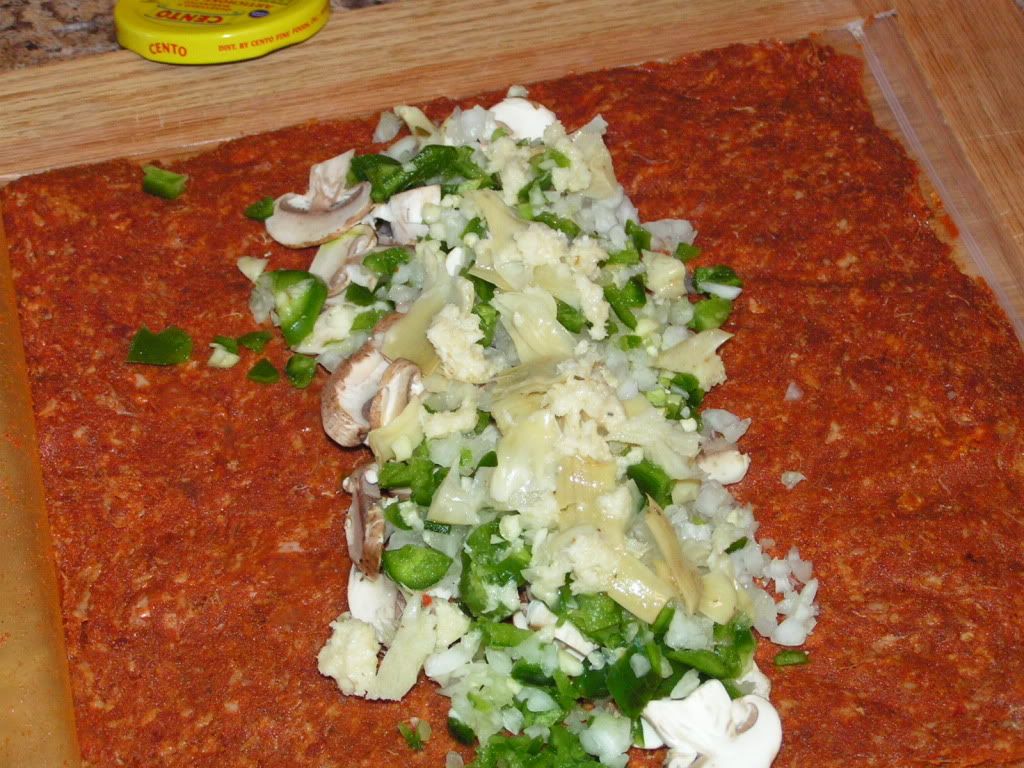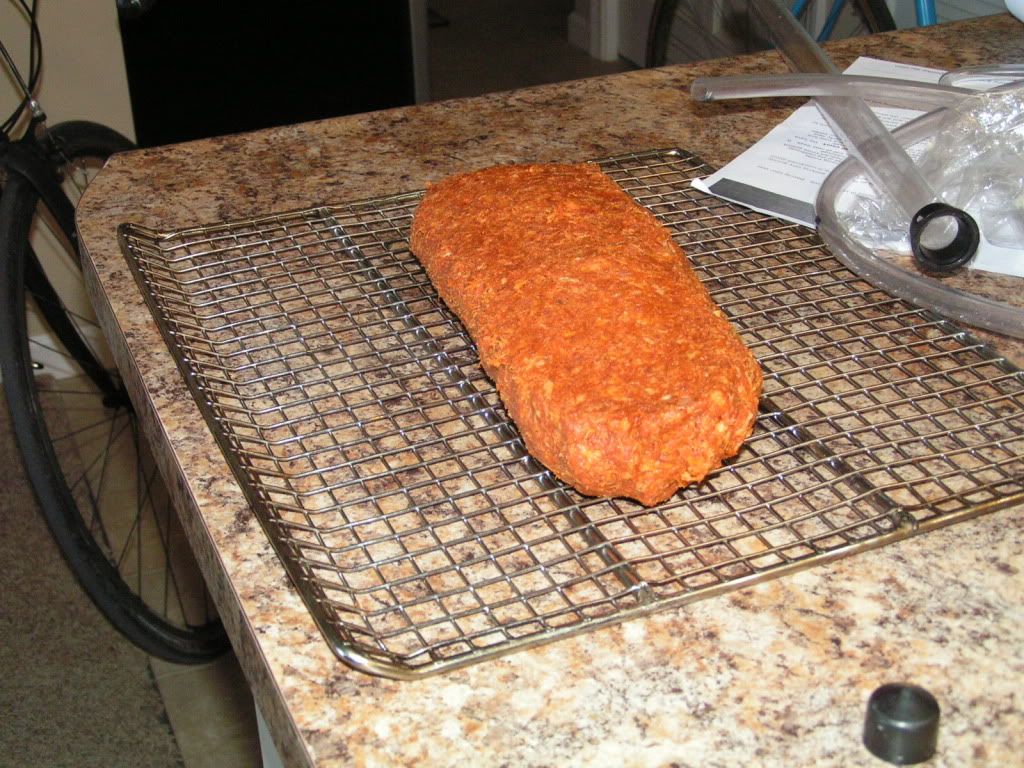 Cream cheese and beer cheddar! Oh and a little slice of artichoke heart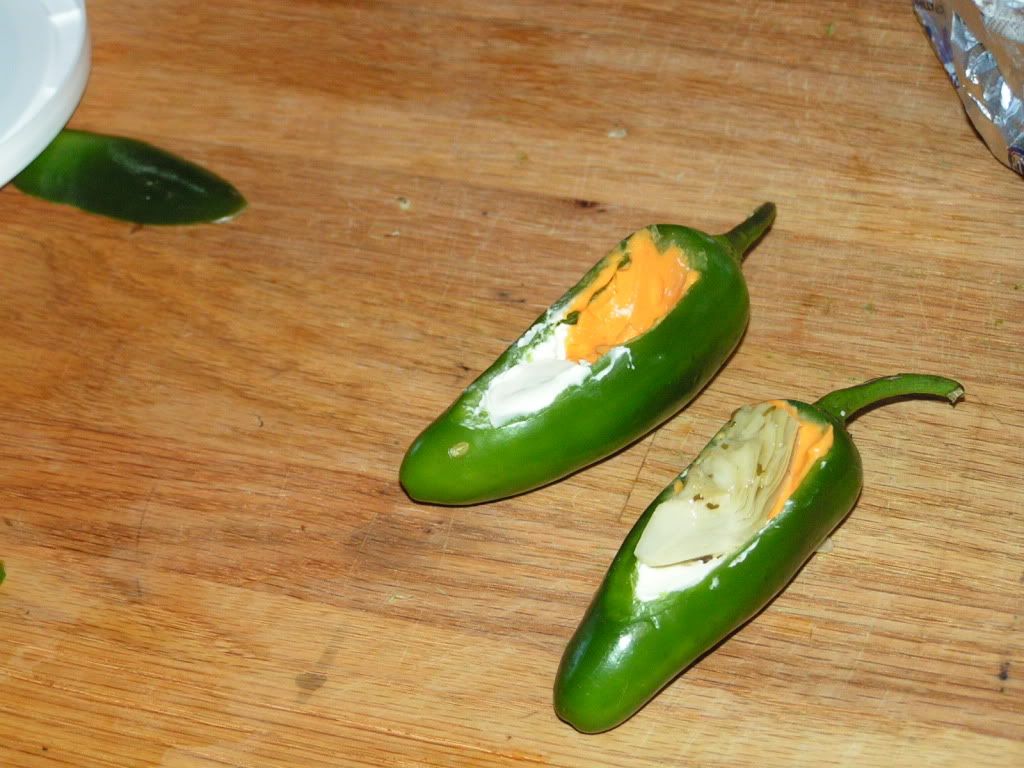 The end, it was Delicious!!!!!!!!!!!