I started out with this 9lb monster chicken. I purchased this bird from the local hutirite colony for 1$ per lb.
I didn't want to brine but I found this one online and it sounded so good I had to.
To each gallon add three-quarters cup of canning salt, one-quarter cup of sugar (white or brown...your choice), two tablespons of paprika, and one tablespoon of ground black pepper. Be sure that the salt and sugar is dissolved completely before mixing in the paprika and pepper. To this I added some garlic and onion powder and some cayanne pepper sauce.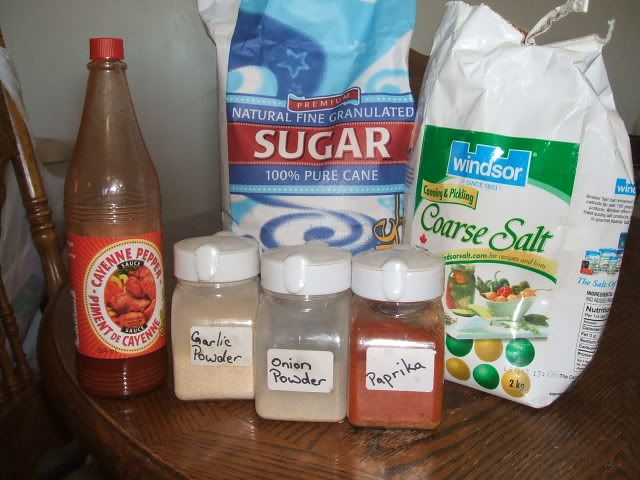 I brined the bird for around 4 hrs. Then spatchcocked it (cut the spine out) layed it flat and hit it with a rub.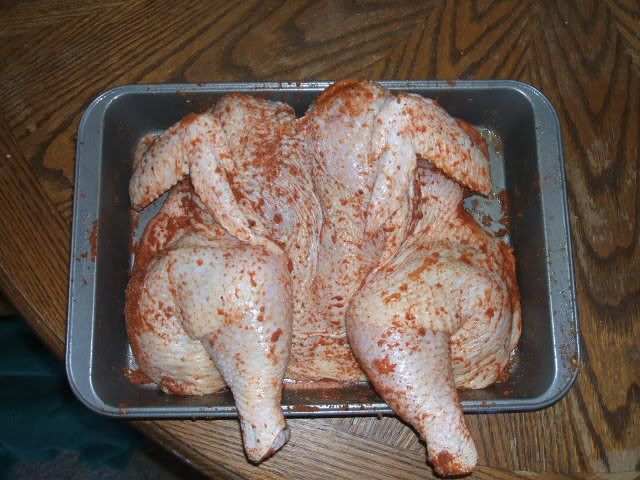 I lifted the skin of the bird and got rub everyplace I could reach. The rub was,
2 tablespoons onion powder
1 tablespoon white sugar
1 tablespoon paprika
2 teaspoons dried parsley
1 teaspoon garlic powder
1 teaspoon crushed oregano
1 teaspoon black pepper
1/2 teaspoon powdered cayenne pepper
I decided to use somemore of the pecan Bob sent me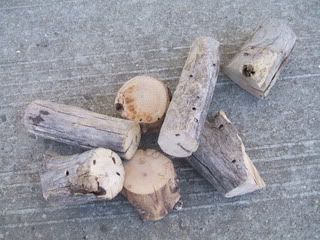 Starting a chimney of lump
On goes the bird neck is my fav. snack.
As you can see I took to long and my pecan flared on me. (no ill effects temp came up for a min but dropped soon enough)
Here is the bird after 4 hrs at 265 internal temp is 165 I cranked the heat to 325 for some crispy skin.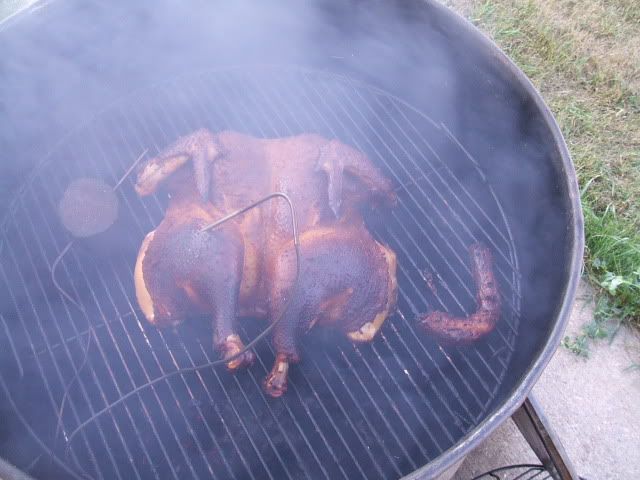 The probe was in the breast I just like to check the thighs too.
Out of the smoke and wrapped loosely with tin foil to rest for 30 min.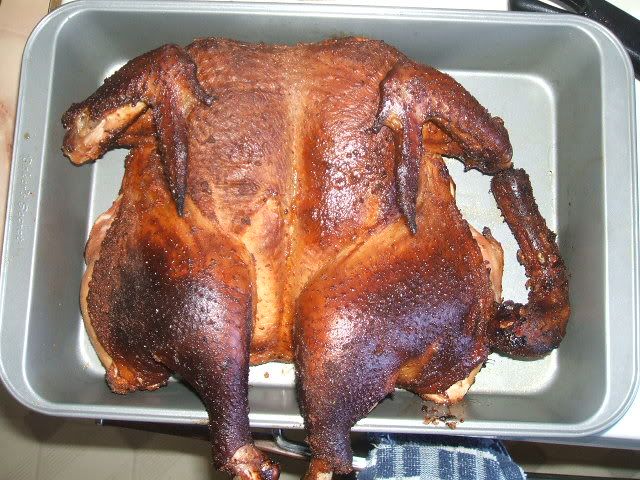 I served this bird with scalloped potatoes and a mix of fresh veg. Sorry no pics off the sides.
The chicken was by far the best I have ever tasted I wish i had more Q-view but it was an awesome feast. Thanks for looking and thanks to everyone here for thier ideas and suggestions to help my cook go off with such success