About a week or so ago I tried my hand at burnt ends for the first time. Needless to say they were one of the greatest ever. The only problem is that the point of the brisket was only used and with friends and family those burnt ends didn't last very long and I began to wonder if you could smoke a full packer brisket into burnt ends.
Of course the flat would be what worried me considering the difference in fat between the two.
Well to appease my curiosity I figured I would give it a go.
Picked up a 12 pound brisket and trimmed it up leaving about 1/8" fat on top.
I injected with some local raspberry honey and chipotle powder and a little water to keep things flowing.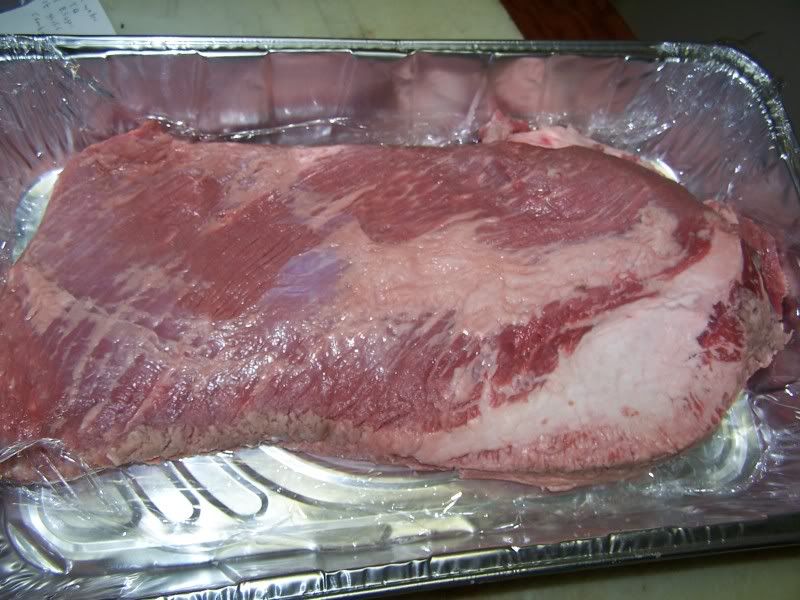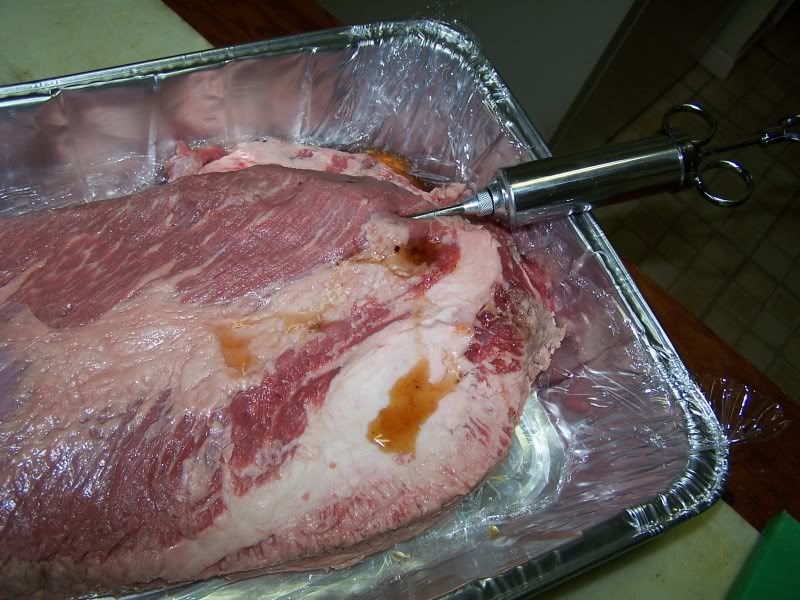 After I was done injected the beast was swelling and heavy, didn't get squirted once while I was injecting so I was happy.
Slathered with some chipotle mustard and coated in chipotle rub, wrapped and set in the fridge for the night.
Next morning I fired up the good 'ol sNp and tossed it on over oak and pecan, spritzed with raspberry snapple every hour after the first two hours.
Progressive pics...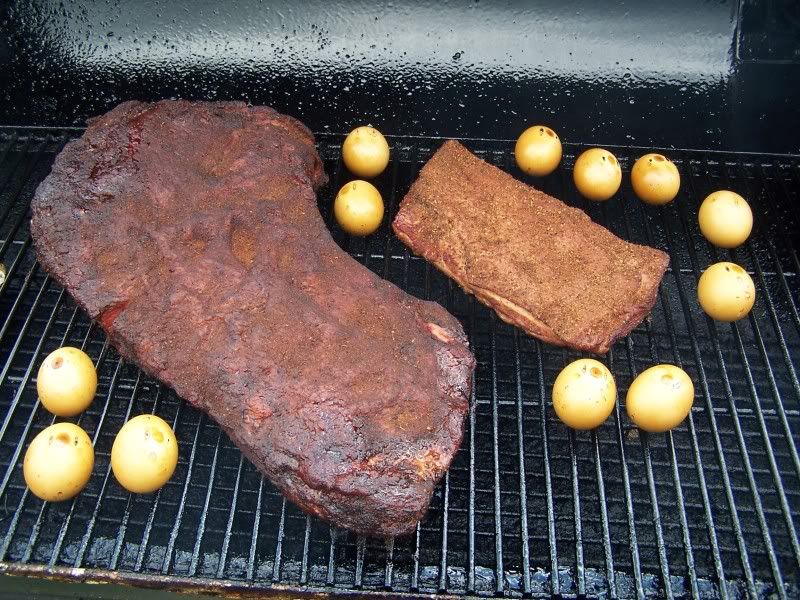 (also some eggs for smoked deviled eggs and veal pastrami, but that's another thread)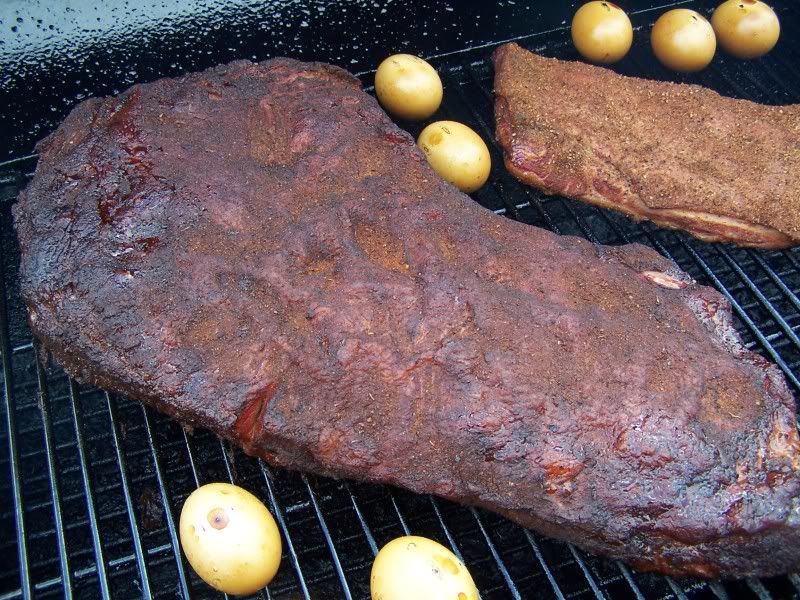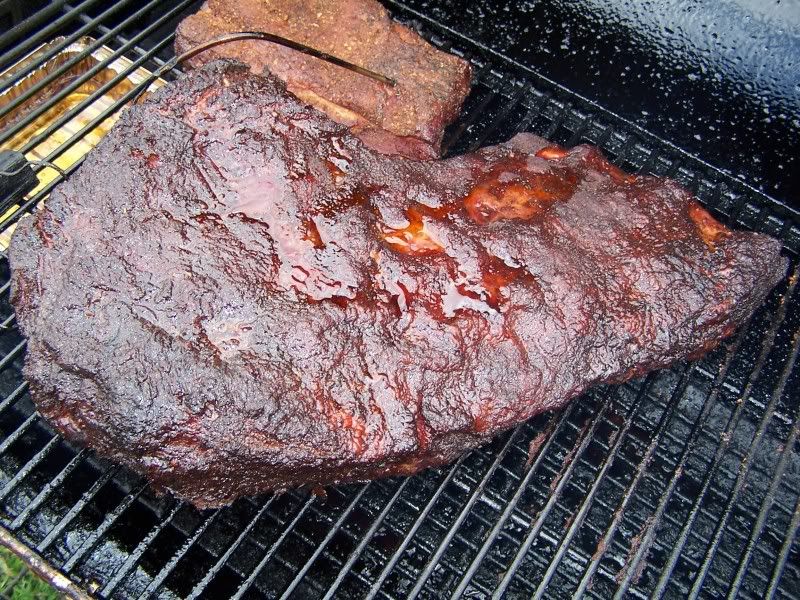 Once it hit 170 I wrapped in foil and brought to 190, wrapped in a towel and into a cooler for one hour, lots of juices after the rest, half of it was fat I skimmed off.
Separated point from flat, trimmed the fat and cubed it all, tossed with a bit more chipotle rub, some of its own juices and BBQ sauce.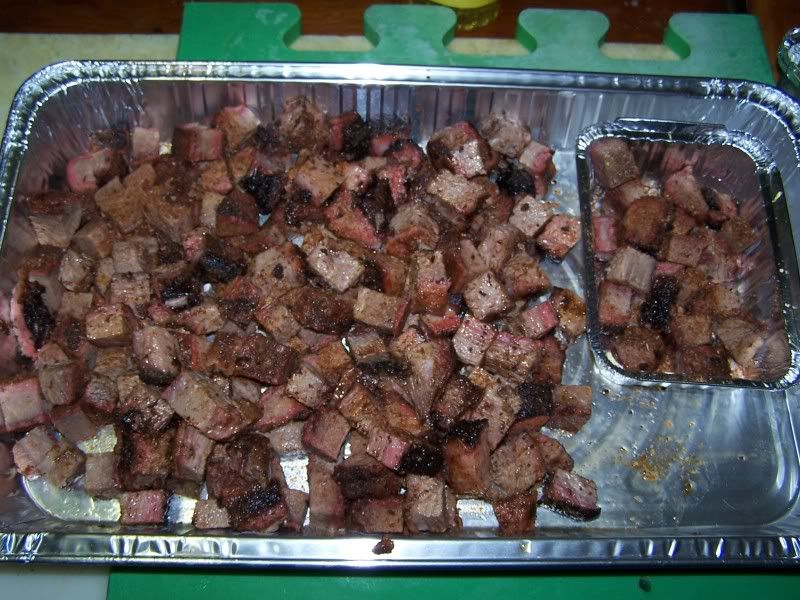 Went to a somewhat local orchard that sells wood to stock up on some oak and picked up a bottle of apple butter BBQ sauce that they make. Used Curley's on the main batch and some of the apple butter sauce in the smaller pan.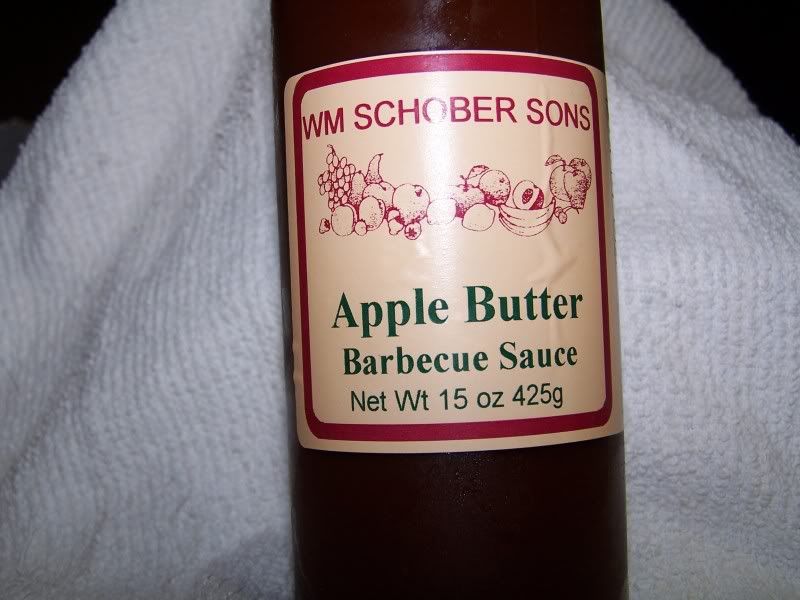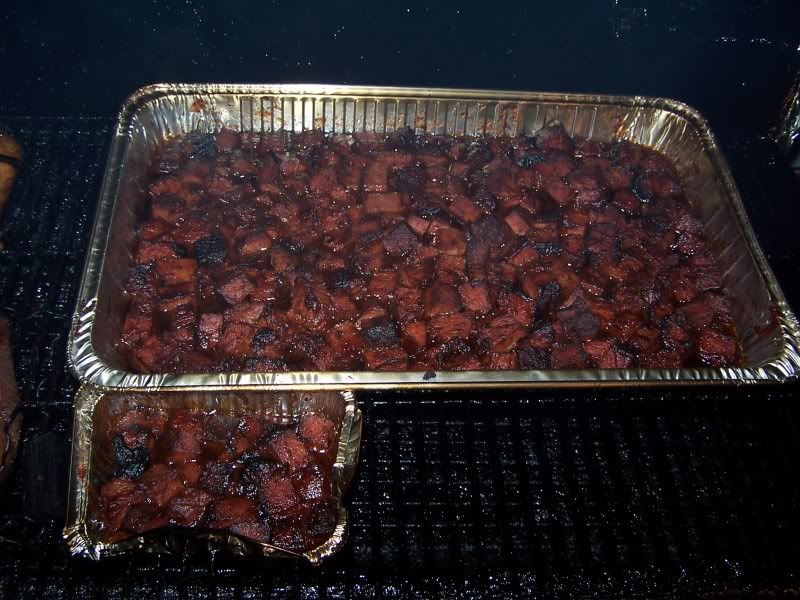 Went back in for 3 hours.
Some smoked goodness...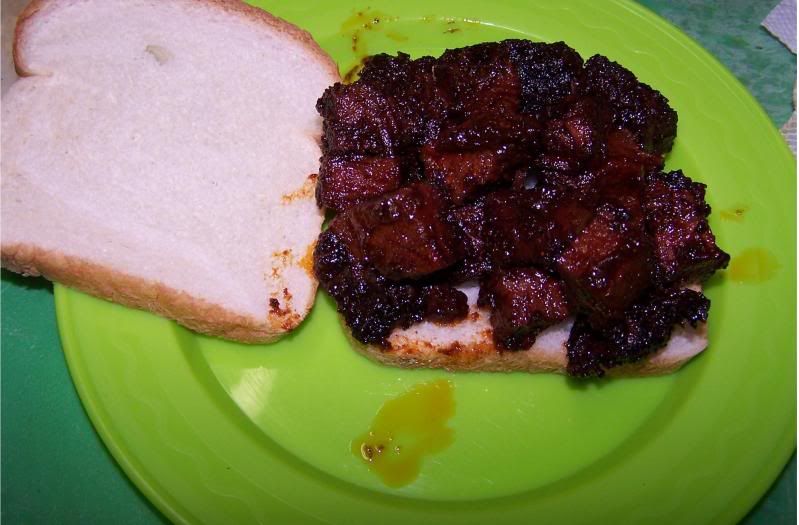 My verdict on doing burnt ends from the flat.
Good but not as good as from the point.
Right after they came off they seemed a bit on the dry side but after setting in the pan with its own juices and sauce overnight it was very moist and delicious.
Reheats great. The point into burnt ends, well that's just the bees knees, so delicious that I urge anyone who hasn't tried burnt ends to give them a shot. The flat, still good, better reheated and worth a try but I think I will mostly keep slicing the flat instead and reserve the point for the burnt ends.