Since I love cured chicken thighs so much I thought about trying turkey instead. A quick call to my butcher friend and found out they had them frozen. I had never seen them before, but never looked either. I asked Dave the other night about the legs he did and he said he never did thighs either. Anyway a quick stop at the store and we couldn't find any.
I dug around the chest freezer and found one lonely package buried.
Only problem was they were 1.89 a pound.
My buddy said let me have that and I'll mark it down for you.
1.34 for the package, a cheap experiment.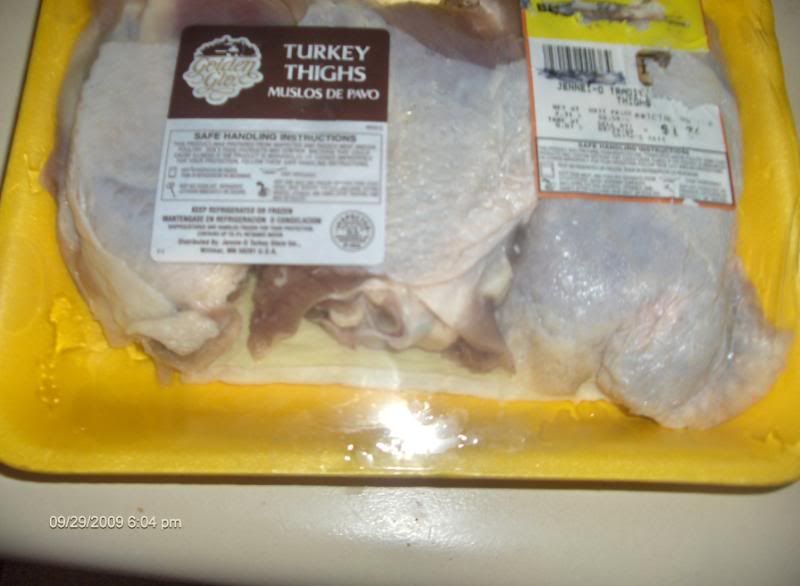 Charged me .59 a pound instead.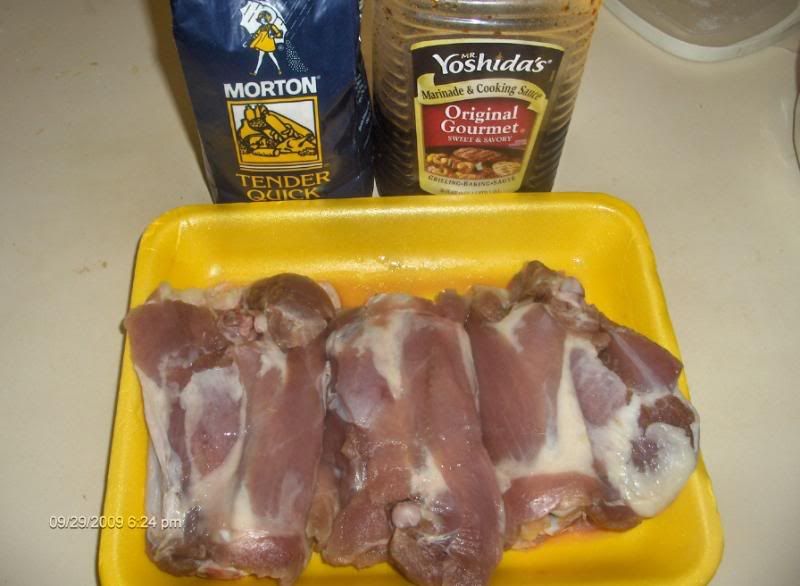 They are nice and meaty. 2 Tbs TQ and some Youshida's following Dave's lead on his chicken thighs, in the fridge for 3 - 4 hours. I figure I'll put them on about 10 Pm and should be done by 12 AM.
I did a search on here and couldn't find anything, smoking thighs, let alone curing them. I used to do drums on the Weber but never liked the tendens to chew around.
If they are any good, I'll take my butcher one tomorrow.
I am hoping they will be as good or better than the chicken thighs that I love so much, anyway, wish me luck.
More to come.