Picked up a package of butts at Sam's a few days ago. This will be a new experience for me. About 15lbs. for the pair. I don't know what the individual weights were, but one was a bit larger than the other.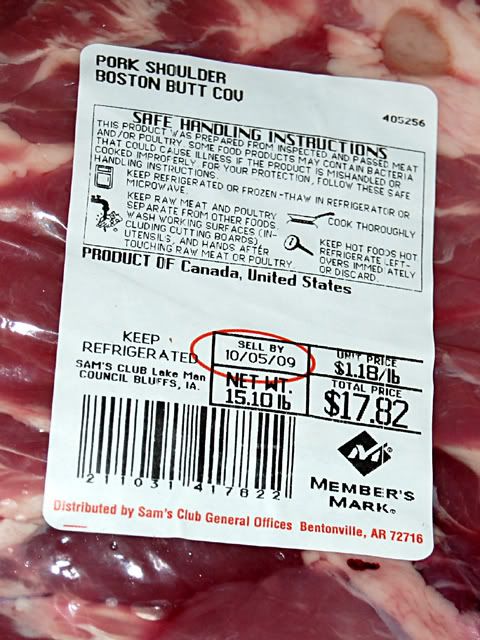 Well, here it is about 5:00am and it is cold and dark out here. Quite windy too. Hope I won't have too much trouble with the temps.
Here are the butts all rubbed and just put in the smoker: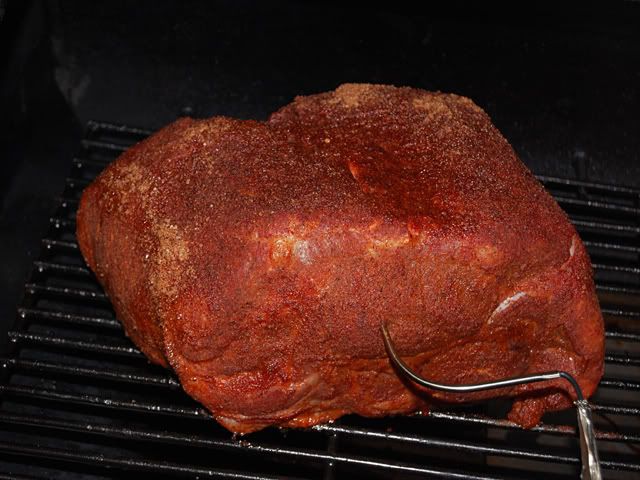 Stay tuned, there will be more to come.