I haven't done these in a while, and they were a past score, buy 1 get 2 free.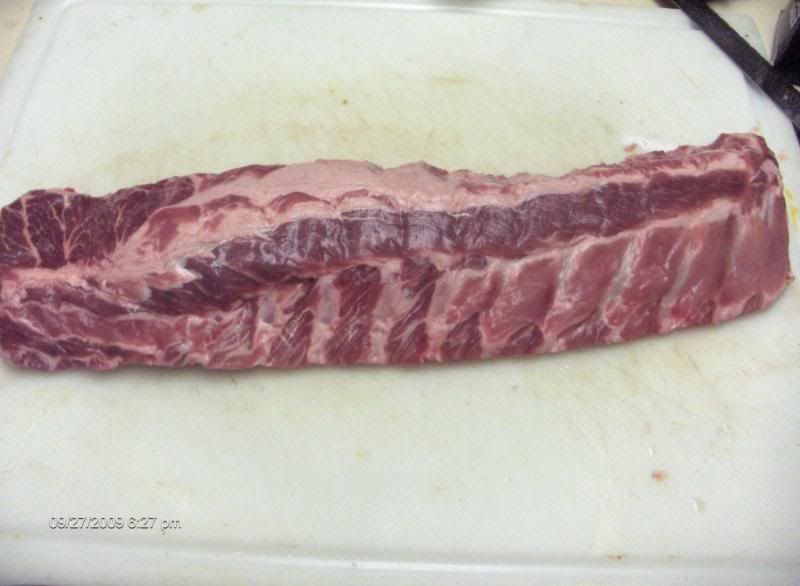 Membrane pulled, small amount of fat trimed, ready to paint.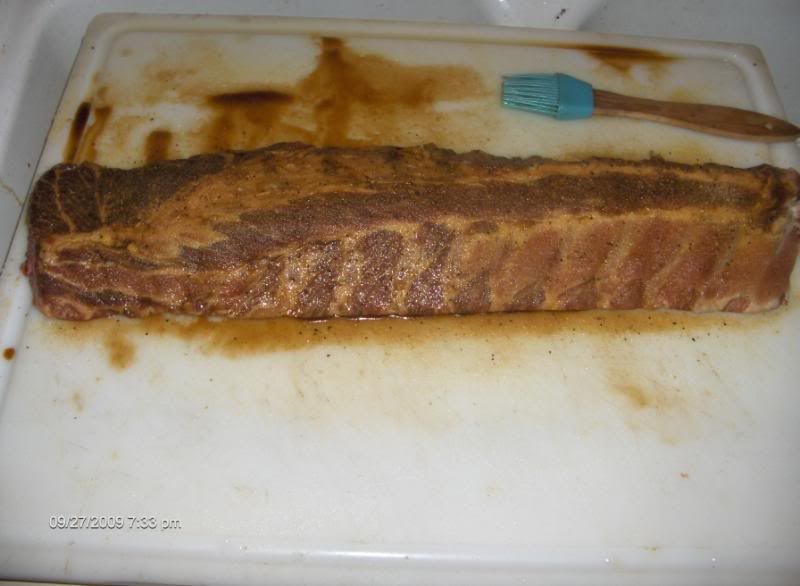 Youshida's, Gran garlic, lemon pepper, the usual for me. That little blue brush is from the dollar store, very handy tool, and just rinses off.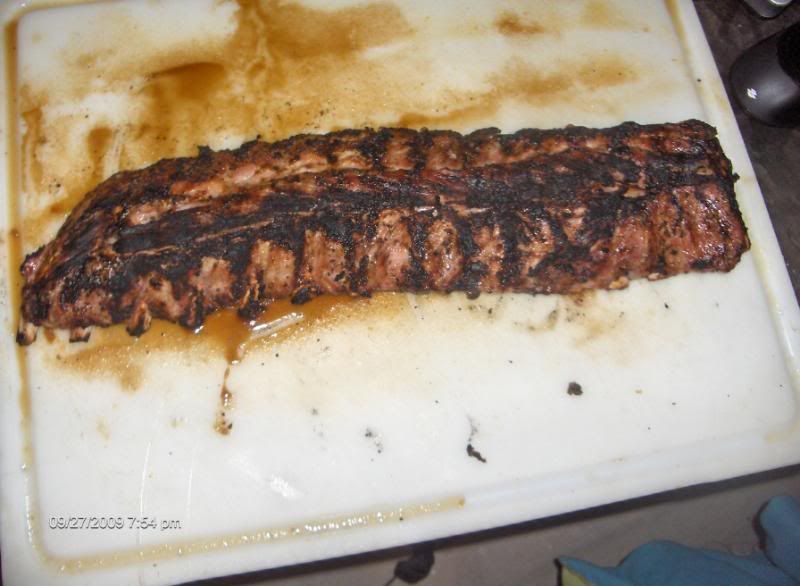 All seared and ready for the smoke.
Above the beans.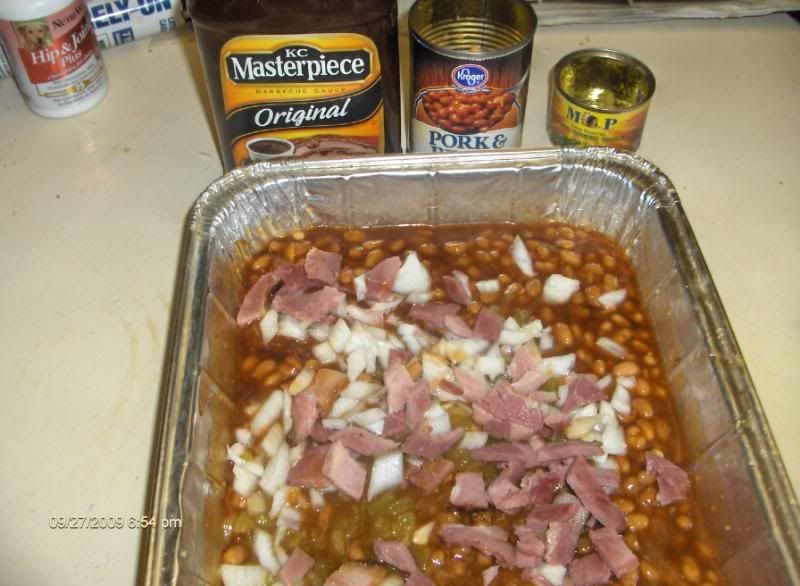 I call these my ECBB beans, el cheapo baked beans, I just get whatever is on sale and drain some of the juice. I added some KC Masterpiece, 1/2 onion, mild green chili's, brown sugar, and some choped Capicola, yum.
Stay tuned and thanks for watching.