Wanted to do some twice baked taters, so started the smoker and started off some potatoes, evoo and kosher salt on the outside.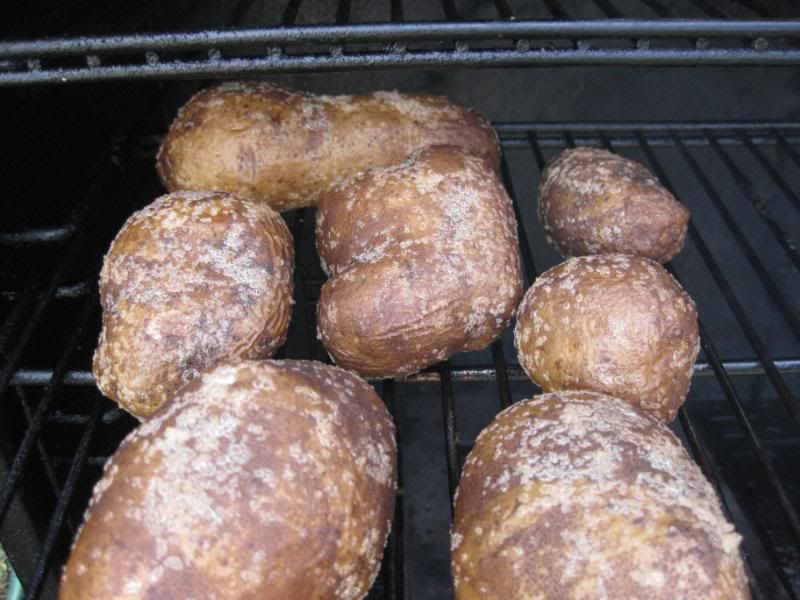 i was thinking about jeanies post on her smooshed taters so i thought i combine the two. smoked til taters were tender. rough chunked em up and put in a large bowl. i used the same recipie for my twice baked except i took the butter and sauted onions and garlic, lotsa garlic.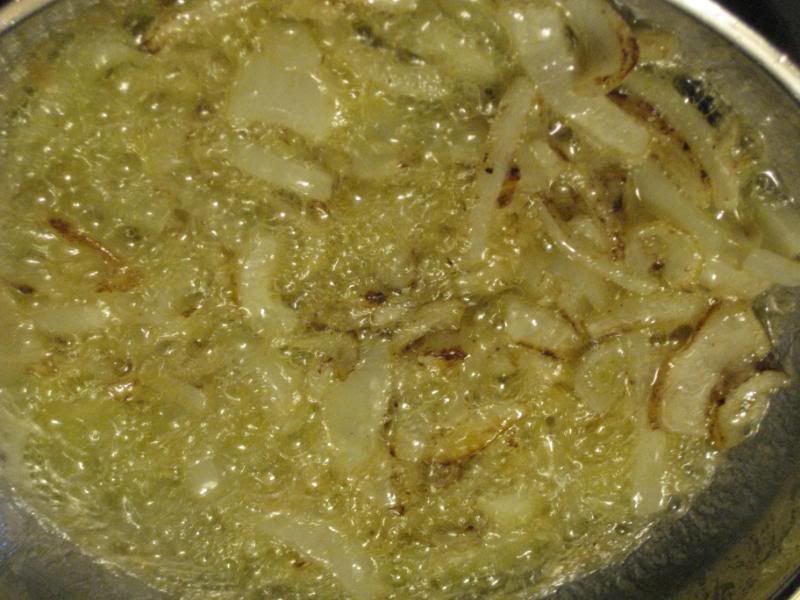 added the cream cheese and the butter/onion/garlic mix to the taters and proceded to do a cowgirl smoosh job to taters. i had scrubbed them off well so i just left skins and all in there.
put in a 9x9 alum disposable pan, and it was full to the top... this is where the EZ comes in, no scooping out tater shells and with the alum pan no dishes either. back into smoker, about an hour before my ribs were done i added some cheddar cheese and some tater topping seasonings. crumbled bacon would a been nice but i had used all i had on a couple fatties so i was sol.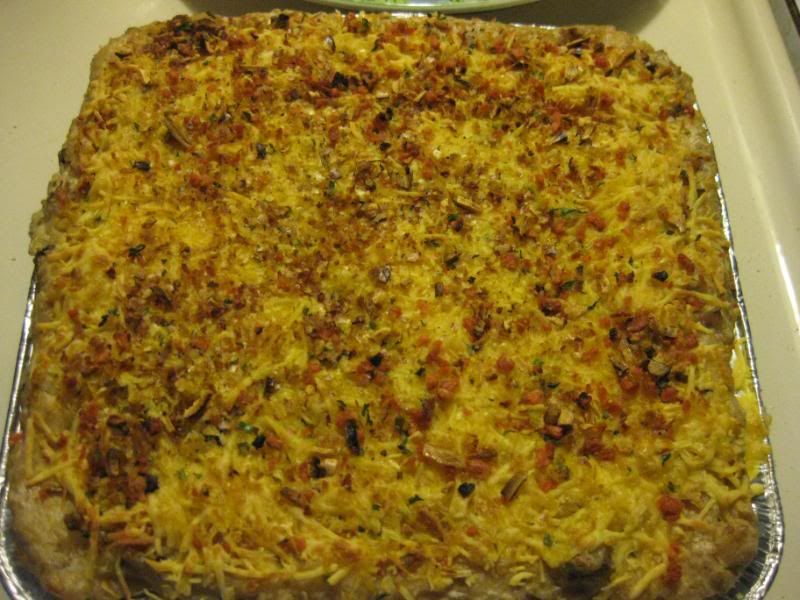 with a pat a butter(like they needed more) and a dollop of sour cream and chives.
jeanie those onions and the garlic added a ton to them!!!
thks for cking my pix!!!