i ran across some beef back ribs at a market up north in the state when we were up there fishing a few weeks ago. they looked meatier than what usually shows up around here so i grabbed a few racks. i know i swore off the back ribs in lieu of short ribs but these looked good...
here they are with a chipolte marinade
smoked over cherry and did a 2-2-1, here they are after a cuple hours in smoker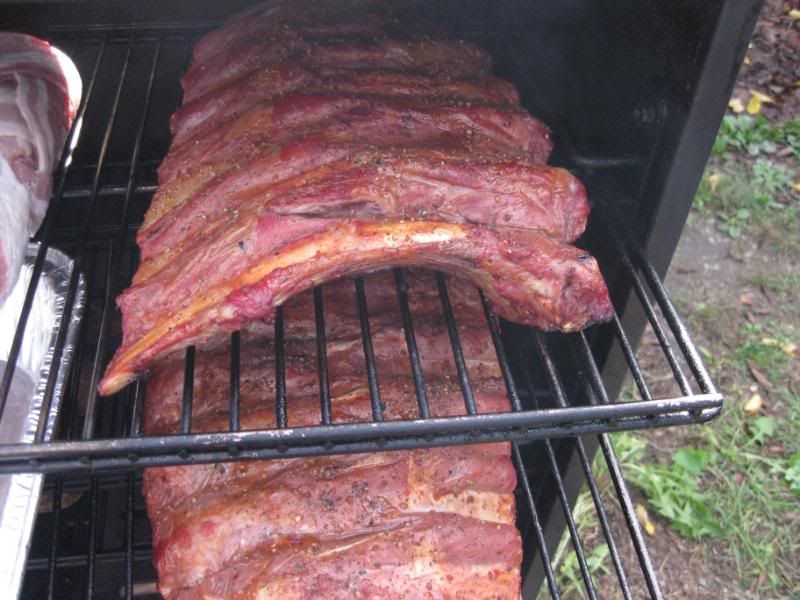 after foil, cut each rack into 3 pieces and put in foil pans
last half hour i brushed sweet baby rays chipolte something sauce on in layers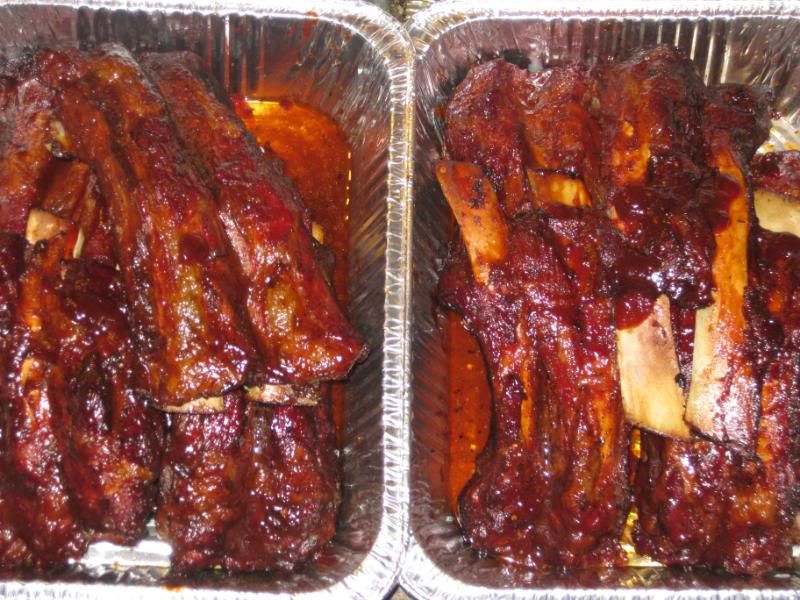 finished
and plated with sides of EZ smooshed twice baked taters and a slice of tomato basil fatty
thks for cking my pix!!!