Finally got around to my first ever smoke... I like to do my research thoroughly, but if I keep reading posts in these forums I'm NEVER gonna get anything smoked!
So... to start cheap, I decided to smoke some recently-thawed "country style" boneless pork ribs (pork shoulder sliced into big hunks, they don't resemble ribs at all, like some CSR's do). Had to try some ABT's at the same time.
Without further adieu... Q-VIEW! Please read below the pics if you have some pointers for me, I have a couple questions about the result...
ABT's stuffed:
ABT's wrapped (no toothpicks, turned out GREAT!):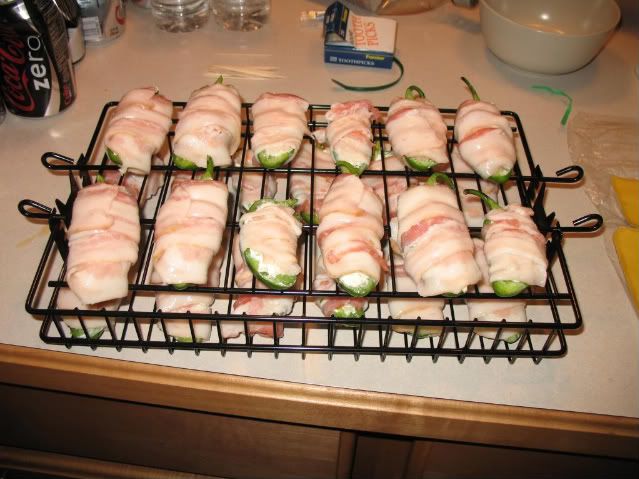 Jack Daniels younger, tastier brother (not to mention cheaper) Evan Williams + Apple Juice for spraying, 1:4 ratio (I'm not telling the ratio of coke to bourbon in the glass at-right
):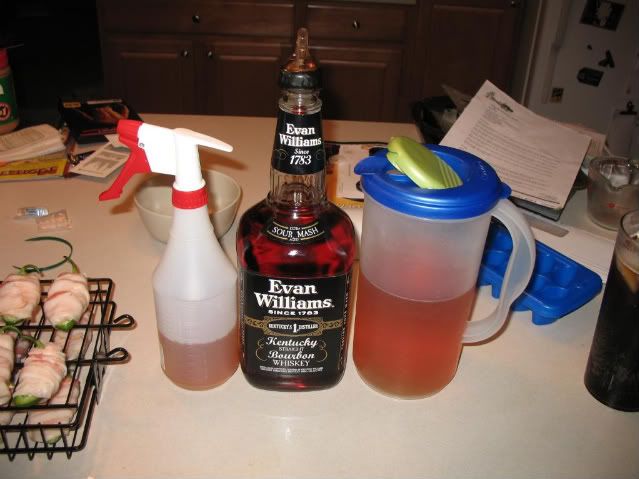 CSR Pork hunks, coated in yellow mustard and Jeff's Naked rub (adjusted for low-carb), refrigerated for 24+ hours: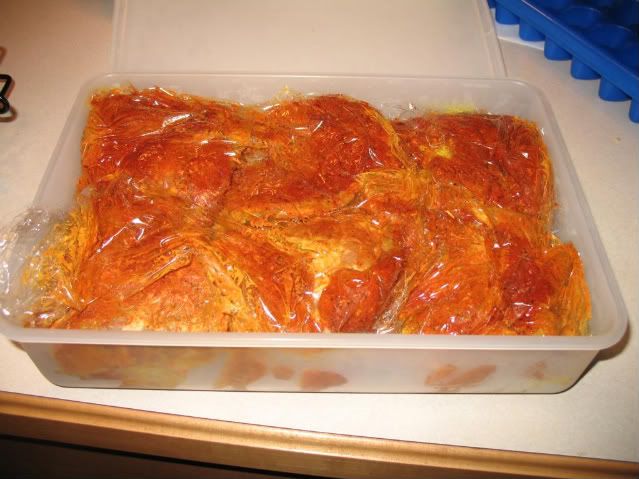 A loaded smoker is a beautiful thing... I don't expect it'll stay this clean for long (heat-sink is sand, not water):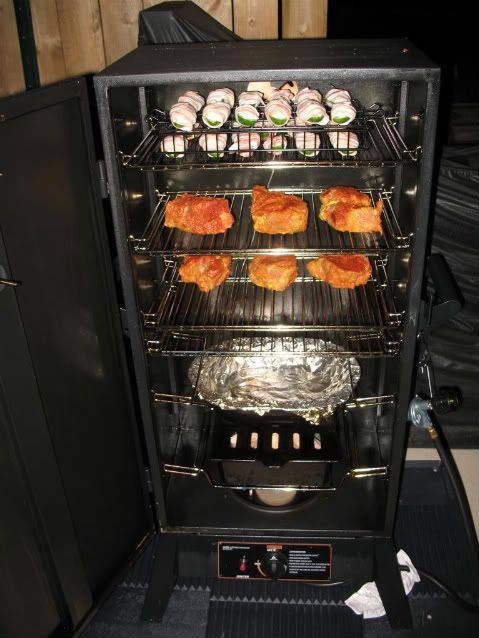 Finished CSR pork (sorry, this was taken after refrigeration -- too busy stuffing my face last night) Notice the stolen Famous Dave's pen at-left... a leftover of my pre-smoking days: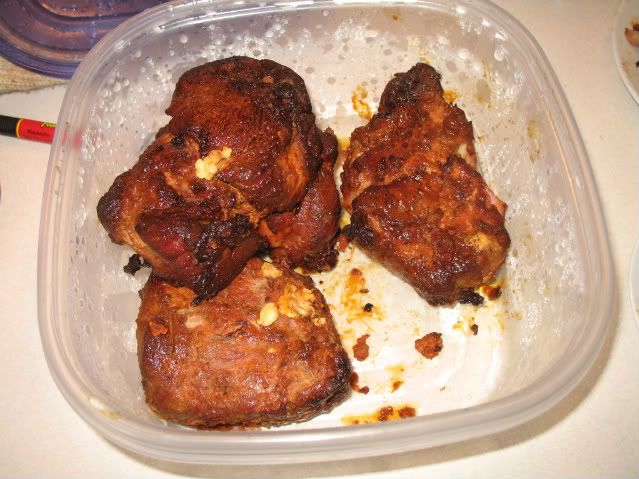 Sliced piece of the CSR pork (also after refrigeration). ABT added for a splash of color. A smoke ring on the maiden voyage, thanks SMF!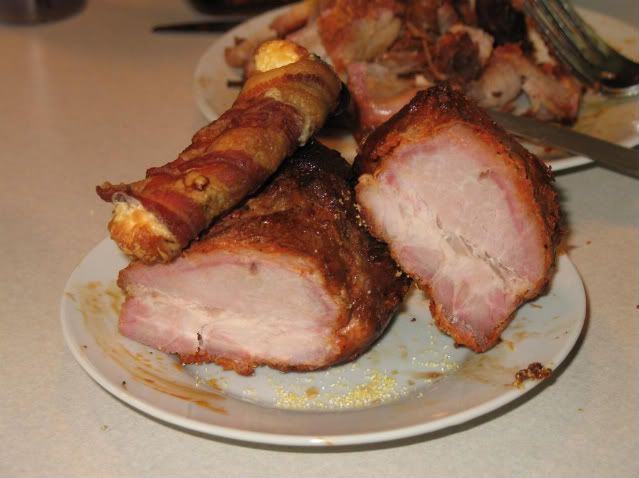 =================
So, pros: here's some advice I could use:
1) The pork turned out kinda dry, even though I used a remote thermometer and went very low-n-slow (took about 3+ hours start to finish, 220-230 degrees). I wrapped them loosely in foil at 165 degrees, they shot up to 185 literally within 10 minutes -- is this the cause of my woes? Could someone clarify "wrap loosely in foil" if so?
2) I used SoFlaQuer's "Finishing Sauce" (99% apple cider vinegar) for some I heated up and pulled today -- seemed a little strong, do I perhaps not do this right before eating? Normally I would shred immediately, sauce 'em, and refrigerate, but didn't have the time last night (thanks, Evan Williams)...