I posted this in a coupe of other places and thought you guys that dont drift from place to place would like to see too. Its ugly but all the cookers/smokers, only a few really, I have built are in some stage of developement. I made this a gravity feed set up so I can cold smoke all night long. With the current design it will smoke for about 18 hours +/-. The smoke generator doesnt create much heat. It will smoke cheese on a 100* day without melting it, it will come out dryer than a popcorn fart but not melted, so I smoke cheese at night on both days that it gets that hot around here.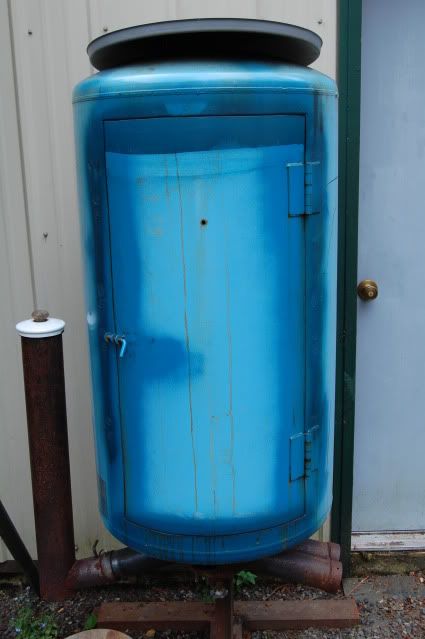 On the right side of the pic is a connection for a gravity feed hot smoke generator that Im still working on and isnt ready for pics yet. I like to try to use recycled junk to make things out of so the cost stays low, and because Im just cheap anyways. However I do buy new materials when used is not sanitary or appropriate. I used an old water pressure tank off a well for the smoke chamber, the vent cover on top is a old satilite dish, the grates are old weber kettle grates that have been reconditioned. All the pipe came from a rollbar off a ford truck, it was a smoker too.
It burns chips that I grind up with my little 5hp chipper. I save the branches from smoking wood trees and chip them up when I need chips.
The fire grate is made of two pieces of 3/4 X 9 expanded steel layed perpendicular to each other.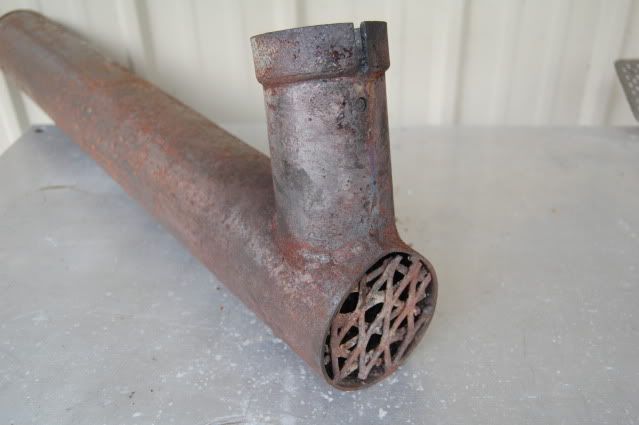 A small valve to controll the smoke. You can see the grate inside that keeps the chips from spilling into the throat, the fire will get completly smothered and go out without it.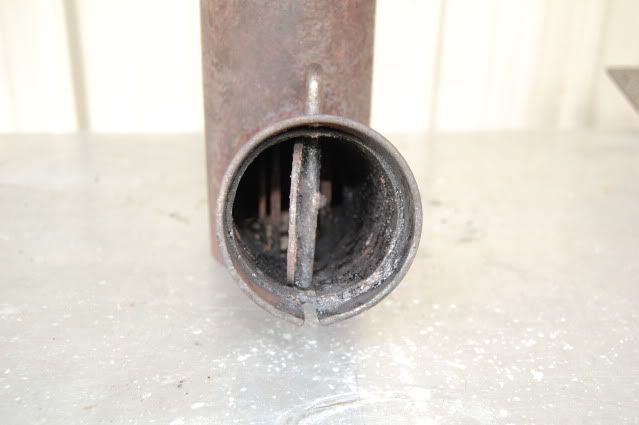 Starting the fire.
At work. It can make smoke much thicker but this is how much smoke I like to use on cheese and butter, more smoke for sausage, fish, bacon, ham etc.