SO yesterday I fired up the smoker at 11, threw a brisket on at 12 and finished up with my burnt ends around 4 this morning.
So first I started with a packer, almost 10#, trimmed up a bit of the fat and made an injection marinade idea I got from BenjaminR the other day when he injected a chuckie with honey.
This one was mostly honey, a little water, some of the rub I used which was magic dust, some smoked crushed red pepper from the garden that I powdered with some CBP.
My new injector just in case a horse comes by and needs a shot of roids...
Rubbed up with the dust and added some more ground smoked pepper, used EVOO as a binder and let sit overnight.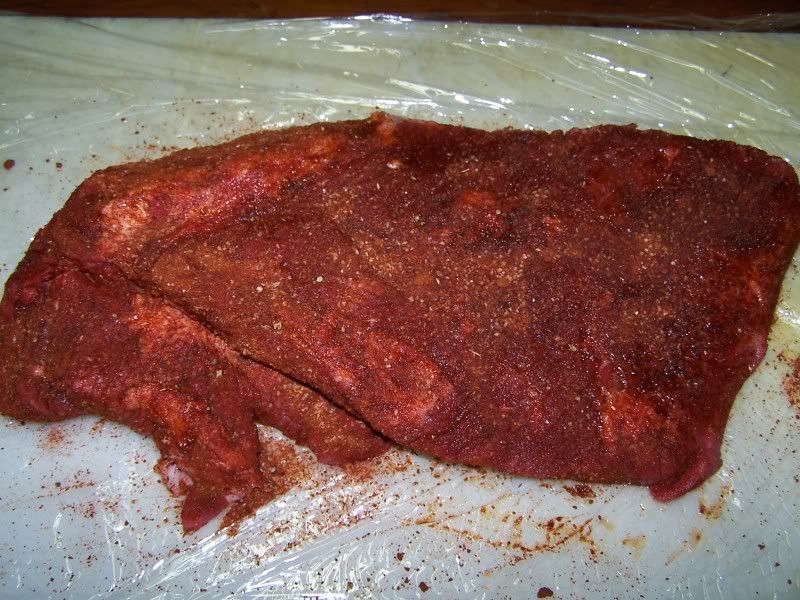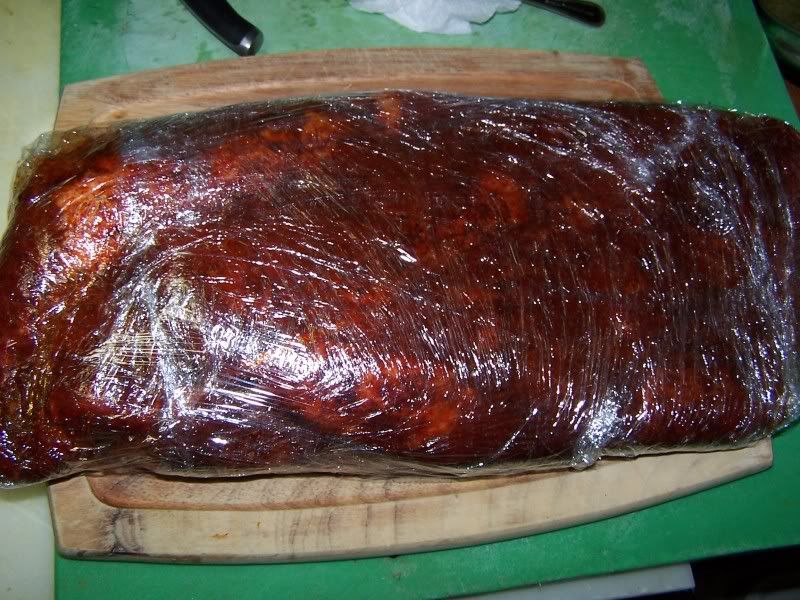 Next day I tossed it on at 225-250 except for a few hours when I had some chicken on, then the temps were about 325.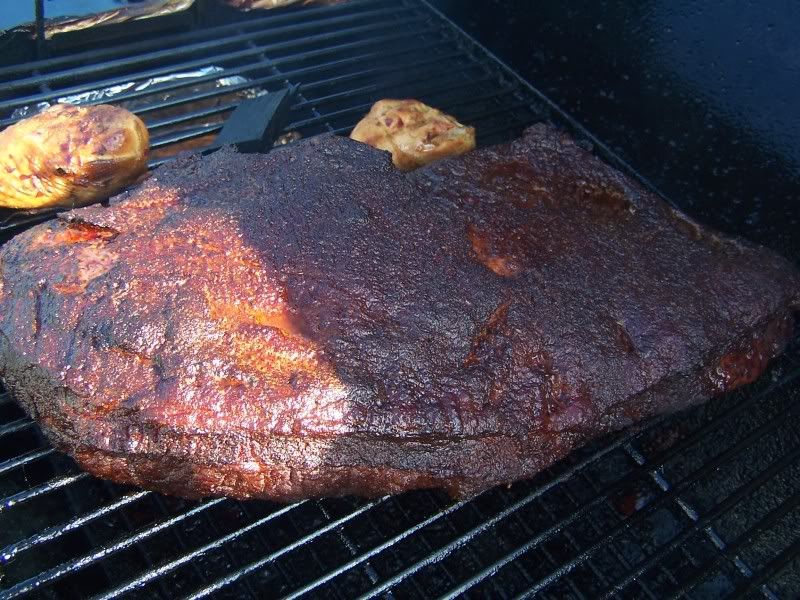 Mopped every hour after 2 hours with a mixture of
3/4C cider vinegar
1/4C olive oil
1 bottle yuengling beer
2T paprika
1t cayenne pepper
1t salt
1t CBP
Since this was going to be a long smoke I made up a batch of chisoxjim's buttermilk brined chicken.
Link to his post...
http://www.smokingmeatforums.com/for...ad.php?t=81810
They were really good, could have used more heat for my taste but that was due to the rub I used, not the recipe.
Just thinking about how good these were makes me want to go to the fridge and have a leg or two (I used chicken legs for mine), let them soak for 6 hours before rinsing and seasoning.
Pics...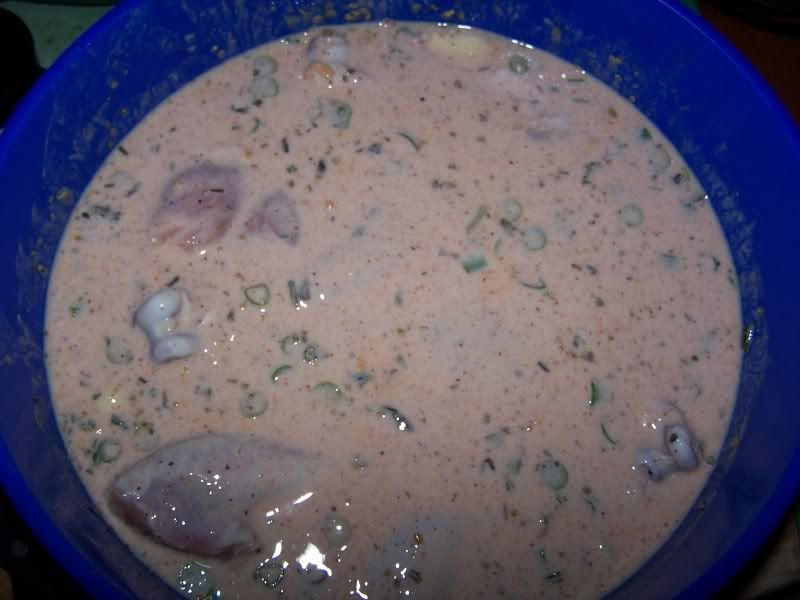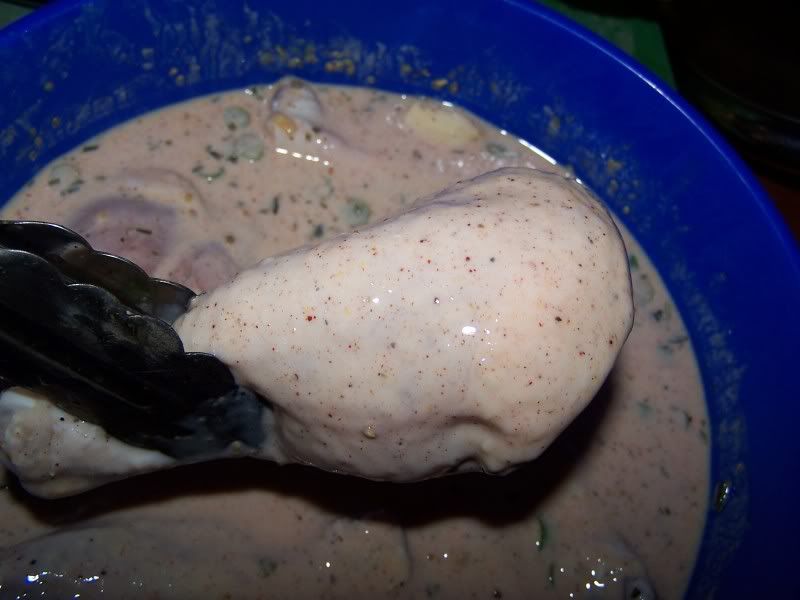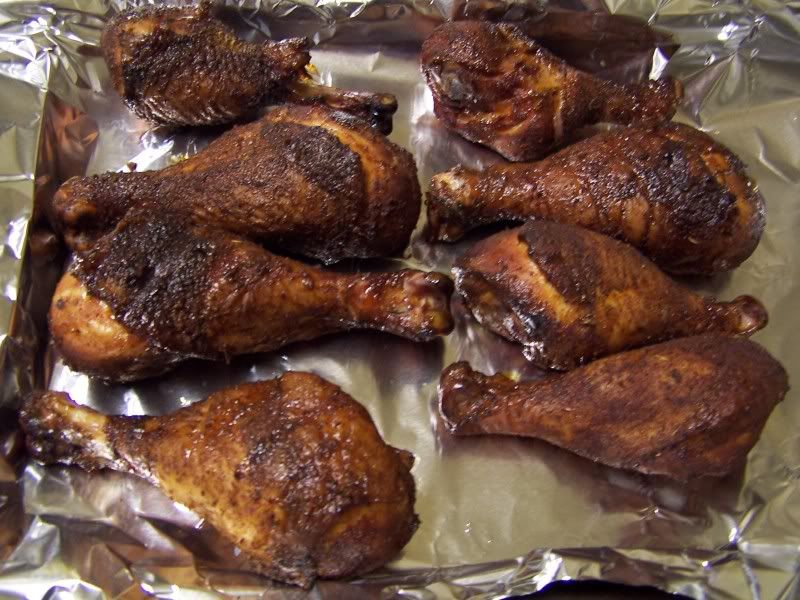 For both the brisket and chicken I used oak with a little cherry and a little apple.
Thanks for the recipe Jim, really delicious.
Now back to the brisket.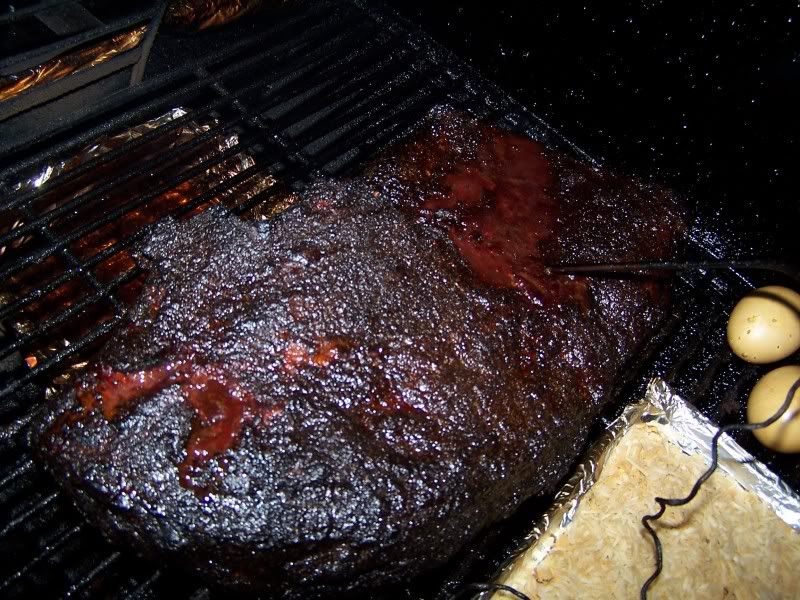 Brought it to 180, wrapped in foil and brought up to 190, let rest in the cooler for 45 minutes (by this time it was around 1 in the morning.
Separated the flat from the point, sliced up the flat, cubed the point, tossed with more rub and a little BBQ (next time I'll add more BBQ sauce to them) and then back on the smoker for a little over 2 hours.
Not a very good pic of the sliced flat but you all know how it is, when it gets to be that late after a long smoke you sometimes forget the camera...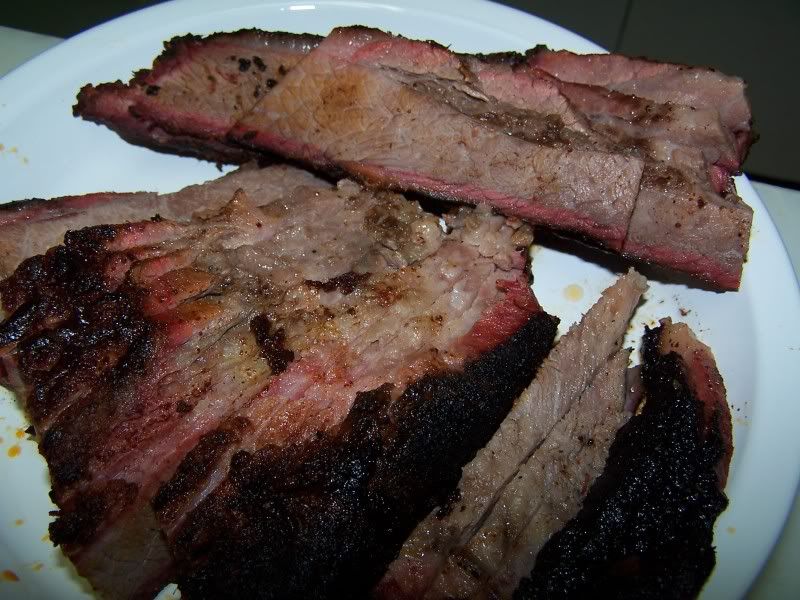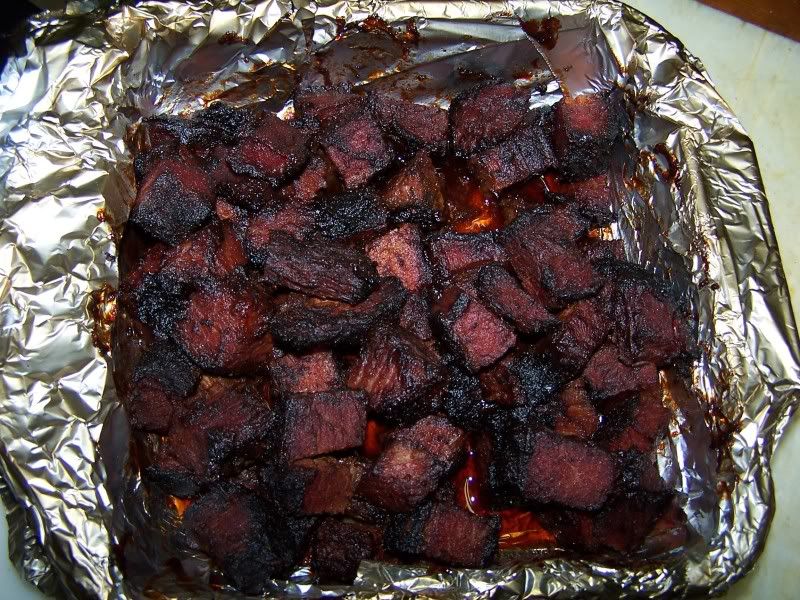 After getting in a nap I reheated some of the burnt ends, added some more Curley's BBQ sauce and made up a burnt ends sammie.
I don't think I have ever tasted anything like it in my life, the meat melts in your mouth, the crunch of the bark with the extra smoke and sauce, I just couldn't believe how delicious they were.
Thanks to DDave, BBQ Engineer and ALX for their responses in helping me get these burnt ends done.
Only thing I would have done differently next time is to start smoking earlier in the day
Thanks for checking out my Q.
Gonna go reheat some brisket for dinner along with some dirty rice that I threw (dry) in the smoker for about 3 hours to pick up that nice smoked flavor.