I have been looking for a nice italian sausage recipe. I have made a couple but haven't found "the one" yet. Well I think I might have now. This is adjusted slightly from a Len Poli recipe.
I used:
10 lbs pork butt
1.5 lb bacon
9 tsp kosher salt
4 tsp black pepper
4 tsp granulated garlic
6 tsp fennel seed
2 tsp white pepper
1/2 tsp coriander
The meat cut up and partially frozen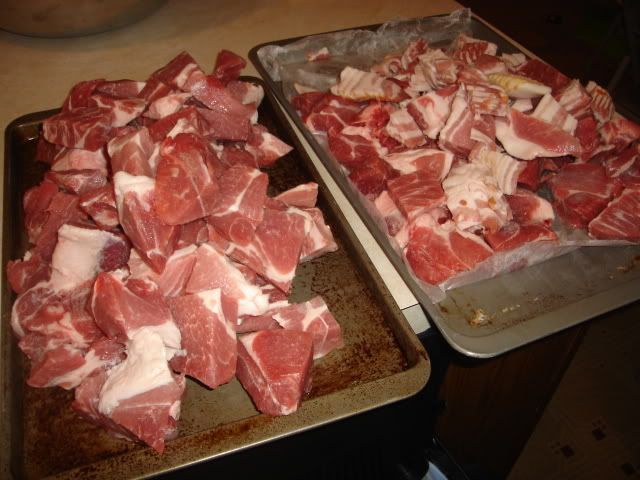 Coating the meat evenly with the seasonings
All ground up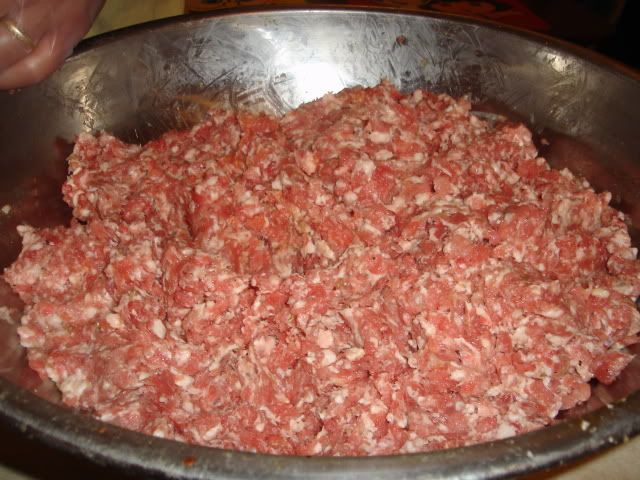 Stuffed into natural casings.
Browned the sausage then it simmered all day in the homemade sauce. Plated up some pasta with sausage and a couple meatballs.
The whole family got together and gave compliments on the sausage. My wife and her sister both said it reminded them of the stuff they ate as kids. And my wife old italian grandmother gave a few compliments as well
I also wanted to make something with a little kick. I was looking at Len Poli's website and found a a recipe for a fresh hot sausage that I tweaked a little and ended up with this.
5 lbs pork shoulder
1/2 lb bacon
6 TBS Hot Sauce (I used Frank's Red Hot)
5 tsp kosher salt
2 TBS onion powder
2 TBS paprika
4 tsp sugar
1 TBS Cayenne
2 tsp granulated garlic
1 1/2 tsp red pepper flakes
Seasoned the cut up meat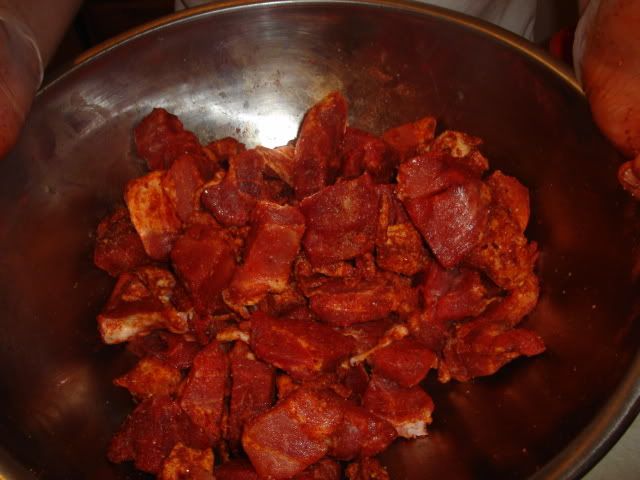 Ground and added hot sauce.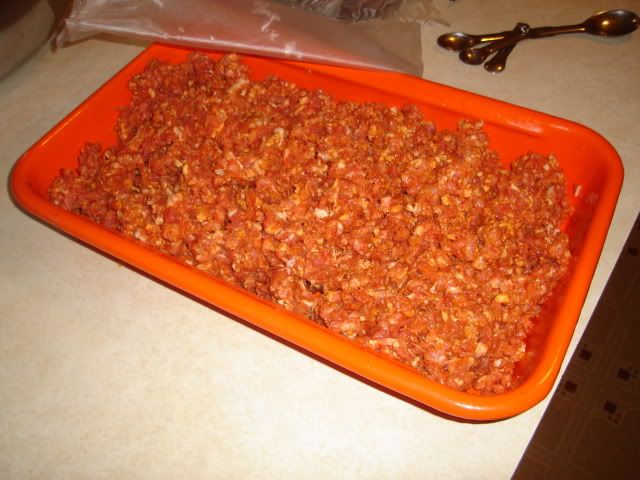 Stuffed into hog casings and twisted links.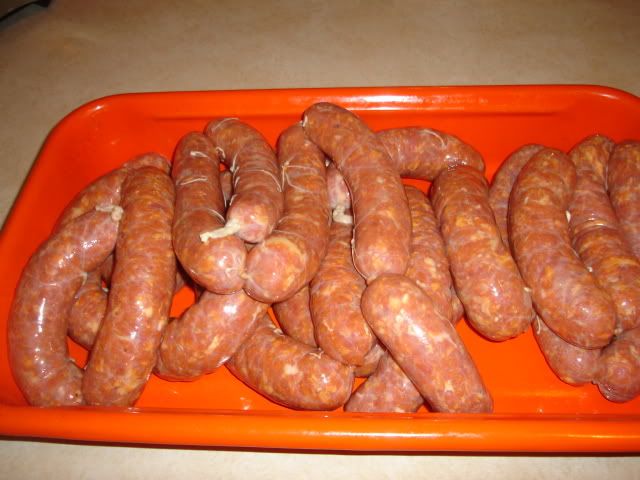 Fried up a sample the next morning with breakfast. The rest are going on the grill next weekend.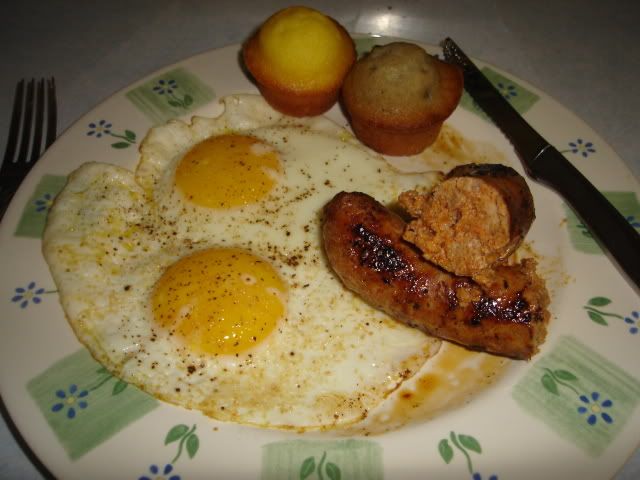 These were pretty good. A little heat after a couple bites but nothing too crazy. Next time I think I will kick it up a little more.
Thanks for checking out my pics