One of my dehydrators was full and i needed to do some more Chipotles.
So the bottom grate on smoker would have been empty.
Red jalapenoes are producing heavy again in september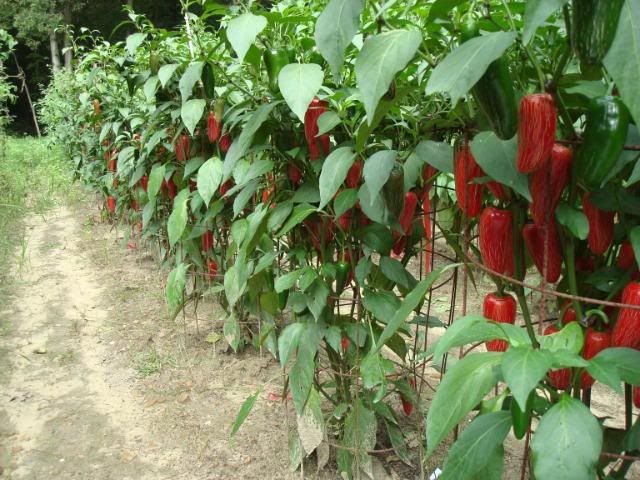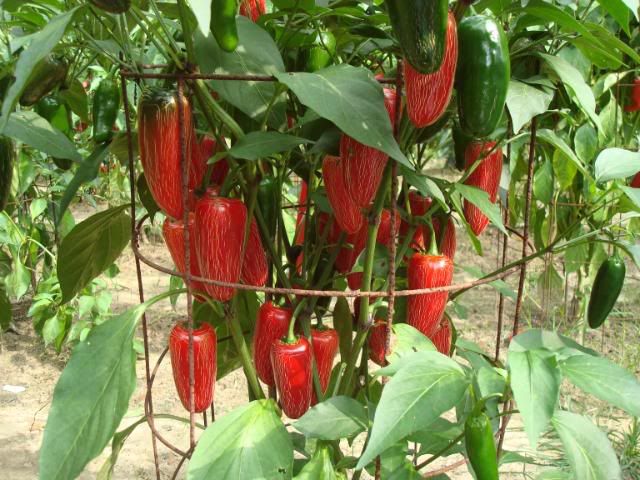 top grate for red jap chipotles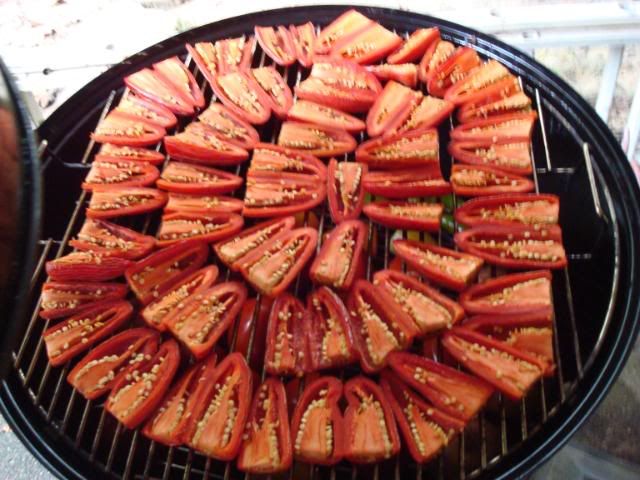 Bottom grate is the salsa.I have eaten all my onions,but everything else was picked with red japs this morning-except garlic-that was picked in july.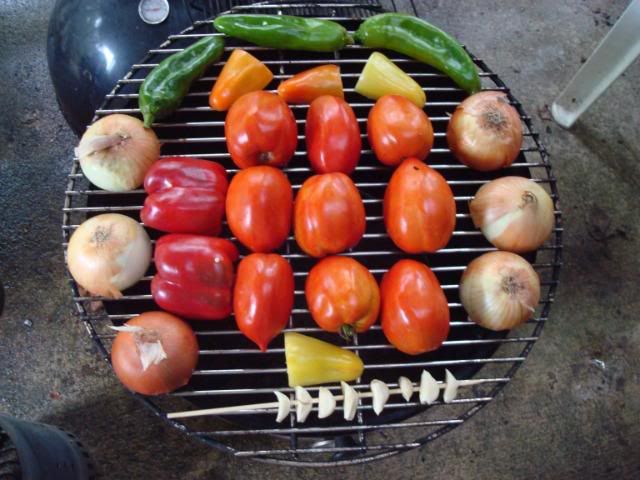 Smoked 2 hours-i smoke japs at 110 degree,so into broiler to roast veggies.I usually make salsa on hotter grill
Skinned the tomatoes,bell,green chiles and added 1 limes juice,fresh parsley,cilantro,little cayene powder and salt, pepper to taste
Always tasty.Even cat-top right corner-wanted some!!!