Well I decided to try Mr. Phillips smoked meatloaf, so here goes!!!
Here is my original vessel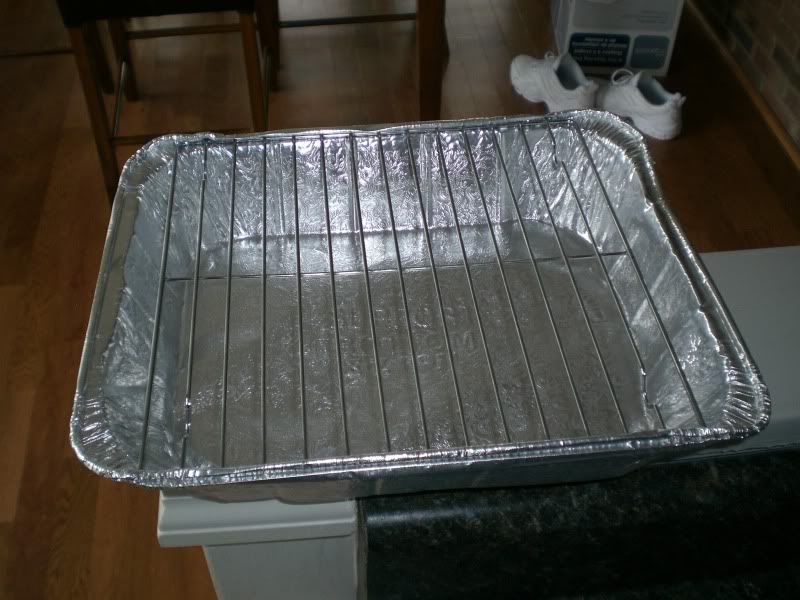 however, when I put the meatloaf on, it started to sink through, so 1st mod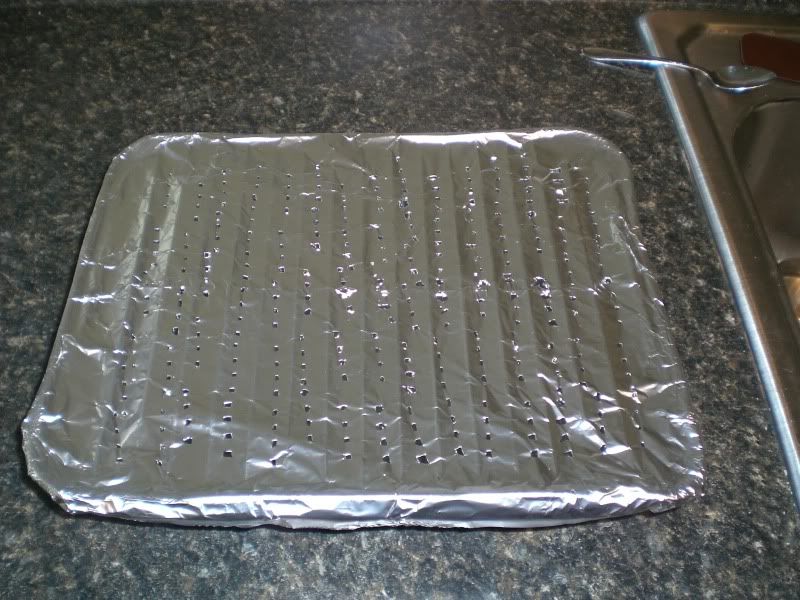 Here she is all put together and ready for the smoker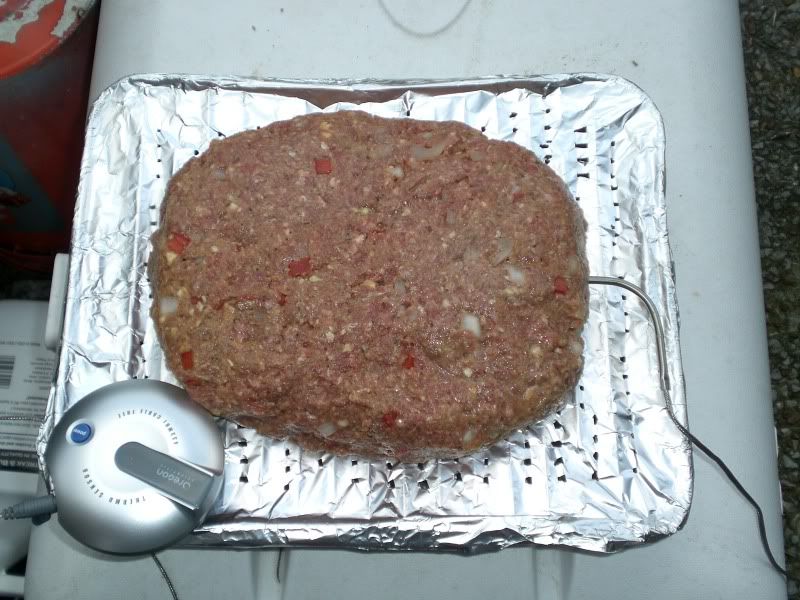 Here she is IN the smoker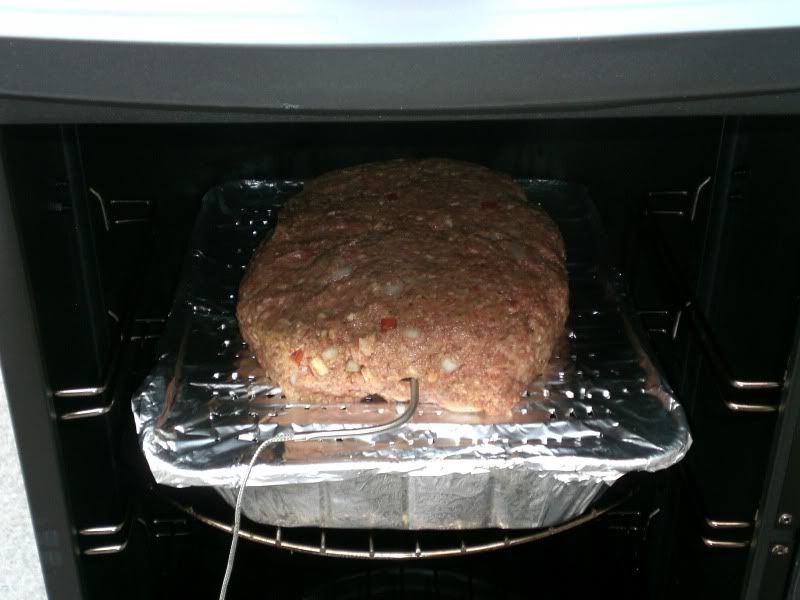 and here's a couple pics of my TBS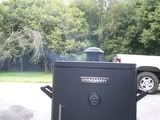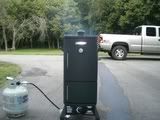 I used Jeff's recipe, but substituted red pepper for green pepper (wife likes the red ones better). I also added in a tablespoon of Weber Gourmet Burger Seasoning. I used a mixture of hickory and cherry for the smoke, and just water in the pan. Smoker is running at 250 degrees, so we'll see how long it takes!
More pics to follow tonight!