My oldest turned 31 yesterday so I told her to come on out and I would make some Ribs for the family
I started with 4 slabs of baby backs. gave them gentle rub of some spices and put them to rest over night
started the GOSM at 8 this morning with a nice pile of hickory.
in went the ribs at 210*
kept it there for almost 6 hrs. no foiling involved, just low and slow.
Gave a mop of apple juice and rum every hour and a half or so.
Added some homemade sauce to a few slabs at about the 5 hour mark.
Added some ABTS to the smoke and cooked them for about 2.5 hours
filled with homemade breakfast sausage, chedder, cream cheese, garlic and chives.
these ribs where some of the best I have ever done! pulled off the bone with a gentle tug and left the bones clean. as long as I have the time, I dont think I will be foiling my baby backs again.
heres some Qview enjoy!
Rubbed and ready for bed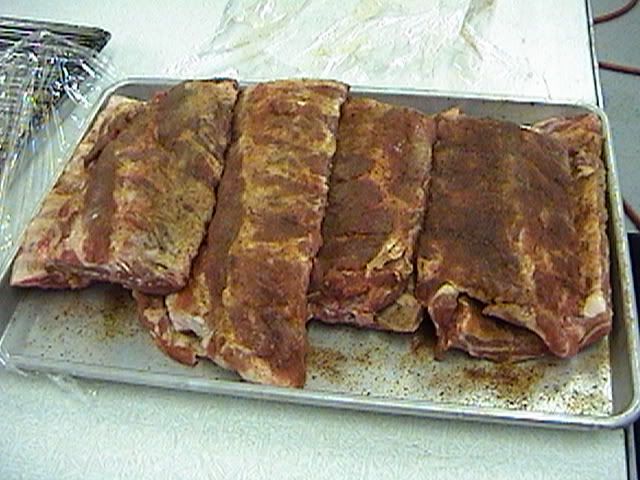 Up in the morning and ready for the GOSM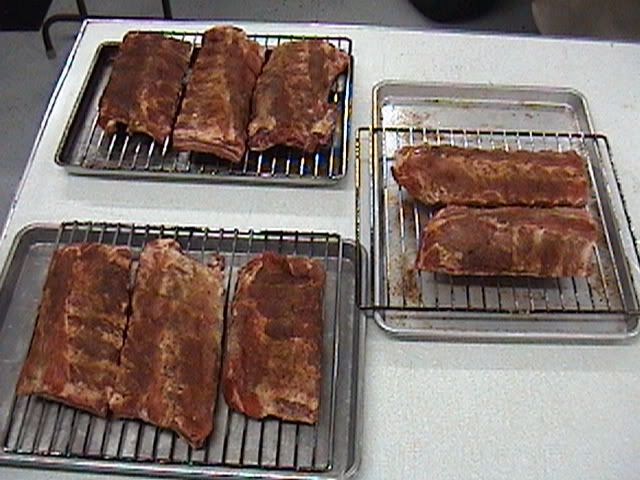 Loaded in
some company for the ribs
out after almost 6 hrs, the ones an the right have the sauce.
all where tender and juicy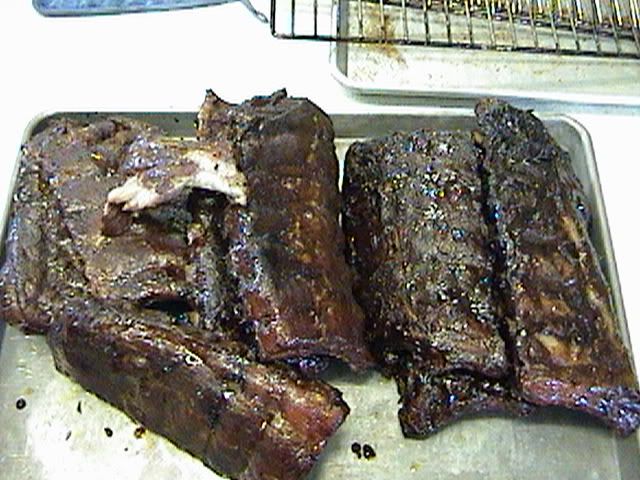 abts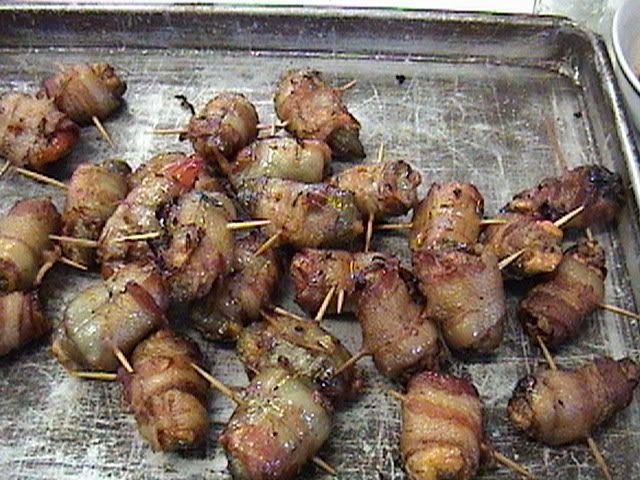 plated with some ABTs, potato caserole and corn
thanks for looking