After 10 days a curin, here be the newest CB I done: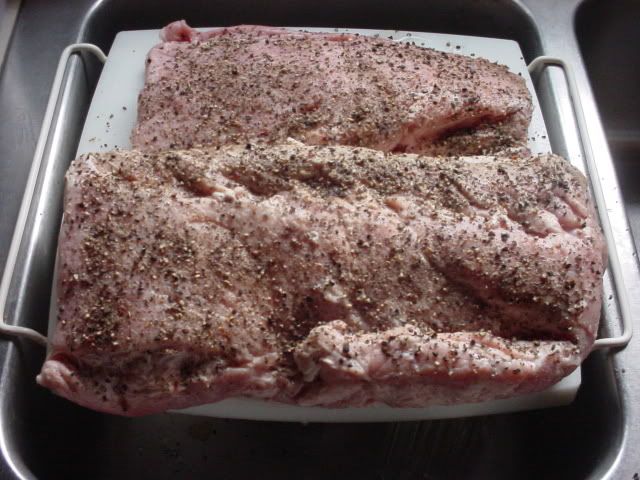 Outa the cure, rinsed an some cracked black pepper added. Goin ta the smoker next.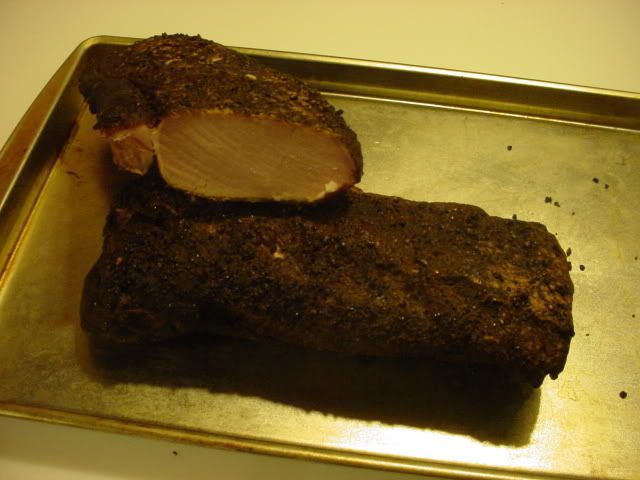 After smokin at 225°, coolin down so we can slice it.
Here we are on the slicer, sure does make quick work outa it!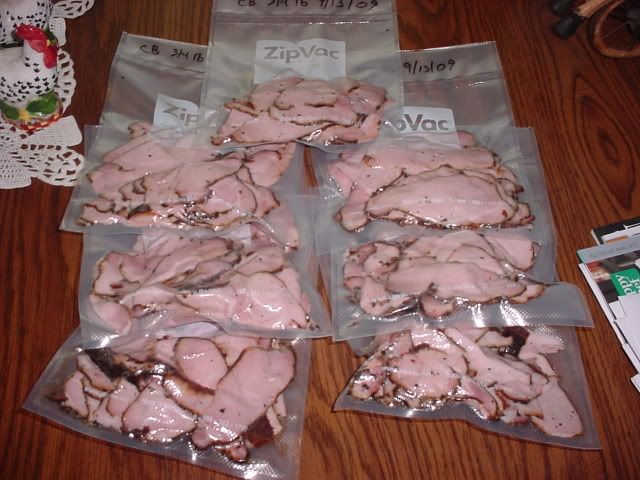 Vac bagged an ready fer the freezer!
__________________