I smoked a ham and some corn not long ago for a group of friends. It was sort of a last minute get together so I didn't have time to plan anything... but everyone got fed. :)
I brushed the ham with mustard, packed with brown sugar and spritzed with crown royal whiskey.
Let the ham smoke for a couple of hours before adding the corn.
I seasoned the corn with pepper and wrapped in bacon.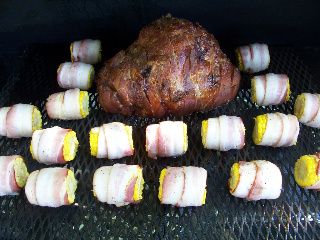 I brought the ham up to 160 degrees. Then let it sit.
The corn... I picked one cob out and poked it with my finger to see if the bacon was as crisp as I like it. :)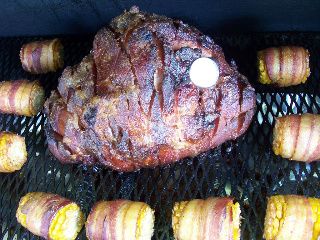 The ham, corn, slaw, beans and fruit...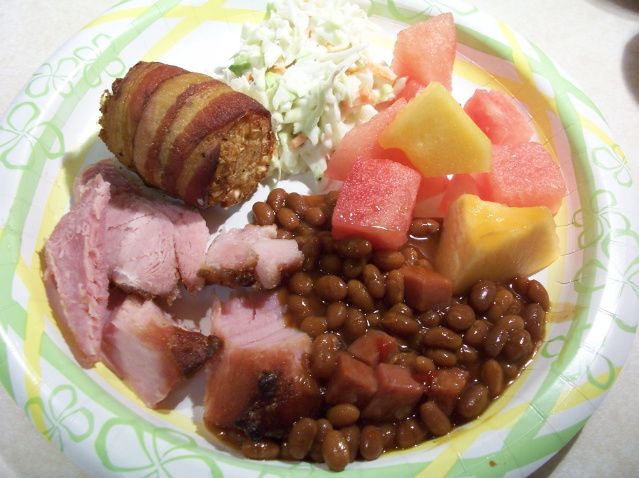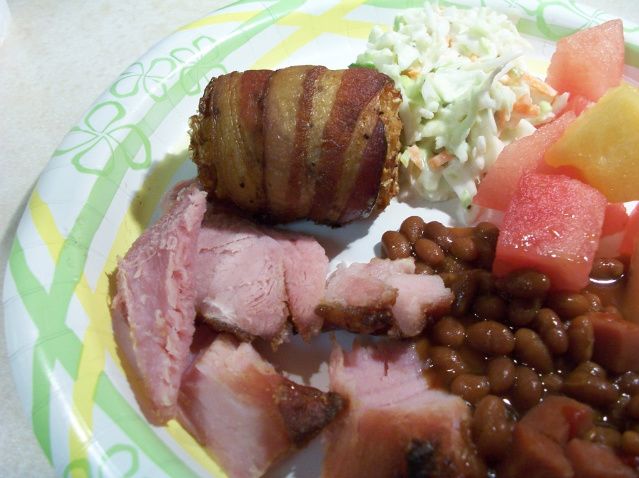 Thanks for checking out my ham! :)