I went camping again last weekend. This little lake doesn't have camp sites so I brought my tractor rim for cooking.
I put my biscuits in an oiled foil pie pan, top with another pan and wrap the whole thing in foil to hold them together. Then I flip them for even cooking.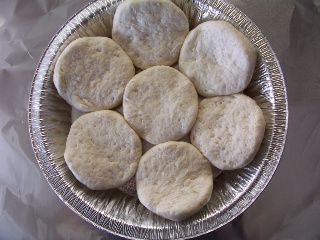 Fried some spuds and onions, and browned my spicy hot sausage...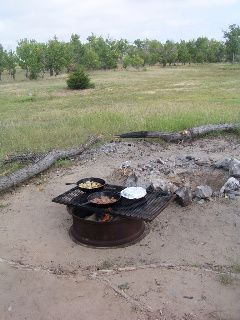 Made my sausage gravy...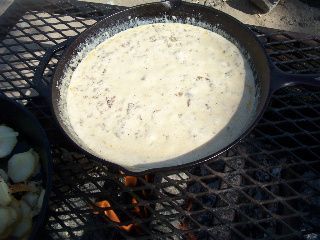 Unwrapped the biscuits....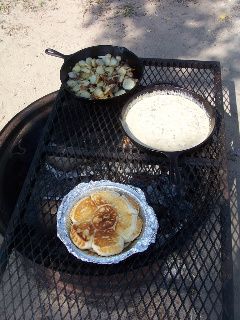 The biscuits and spicy sausage gravy, fried tatoes with onions and fruit. I like fruit!
Thanks for checking out my camp breakfast. :)