So we had a luau a few weeks back and I decided to go all out with some pork. Did 4 racks of spares, one pork loin, and a luau fatty.
The spares went on first. Used a pretty basic rib rub and cooked them at 225-250 for about 5 hours, mopping them every 45 minutes or so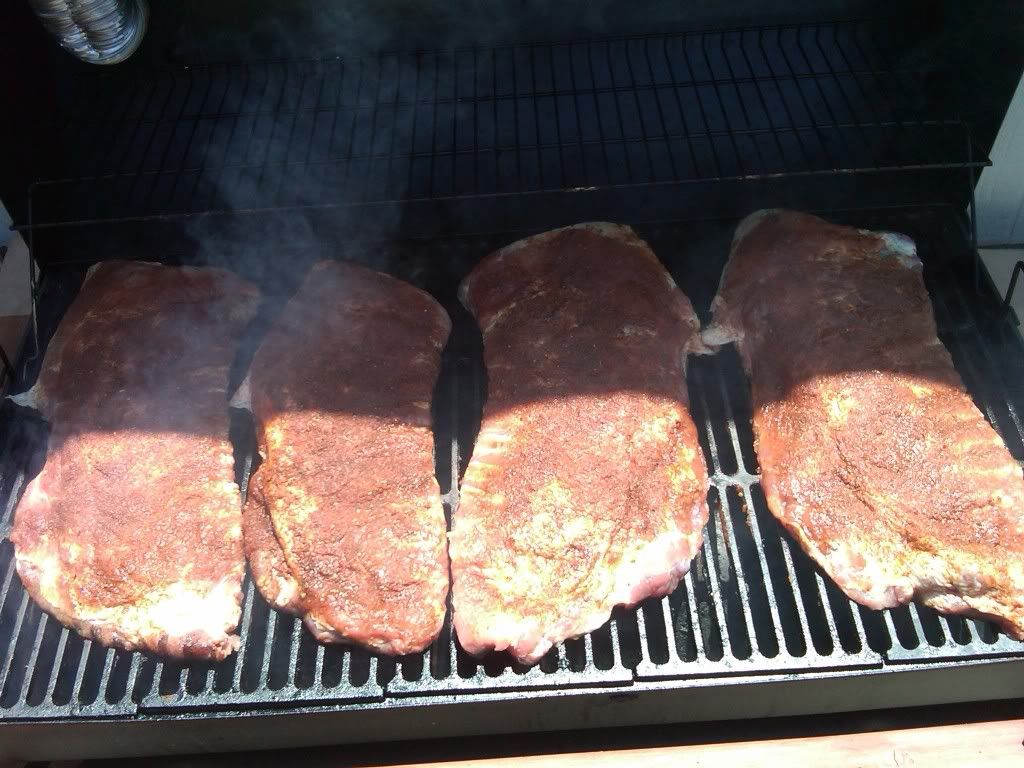 Now for the fatty. I wanted to try something new for the luau, so went with grilled pineapple and nutella. It was pretty interesting. Not sure I'd do it again, but hay, you never know til you try.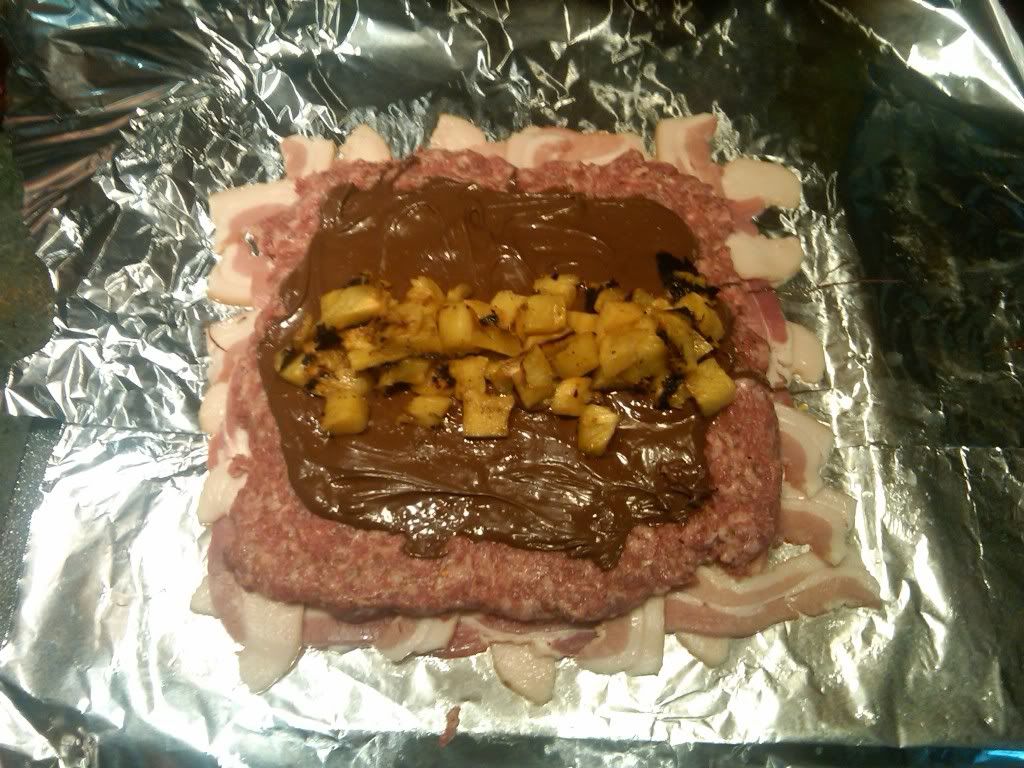 A close up of the finished fatty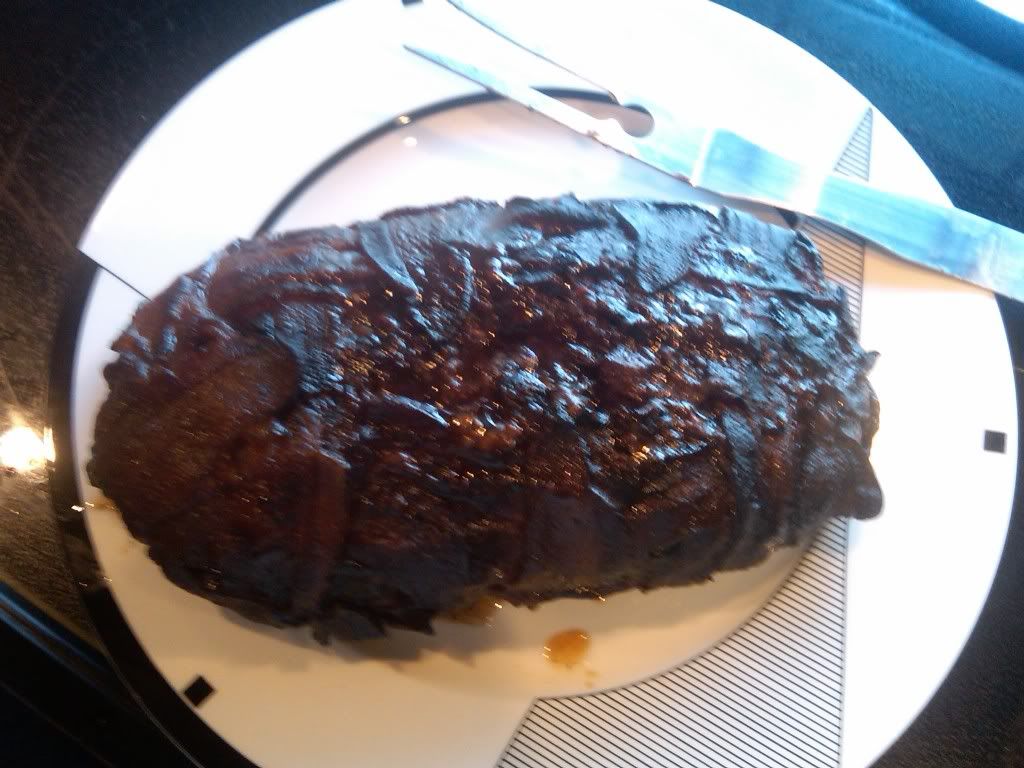 Ohh so good! Everything turned out great, but the food went way too fast, no leftovers from this one:( Unfortunately I was too busy cutting and eating to get any pictures after everything came off the smoker. I cooked the pork loin to about 145-150 and it was incredibly tender and juicy. As usual, I always top my loins with a mixture of cream cheese and raspberry preserves, with a touch of brown sugar and honey. Seriously good stuff!