I've been camping a lot lately. Here's two kinds of beef ribs I did over the fire on one of my trips...
I soaked my pinto and anasazi beans overnight, then started them on the fire while cooking breakfast so they could simmer all day.
(To the beans I added, onion, garlic, thyme, basil, oregano, red pepper flakes, bay leaves and a smoked ham hock. Then salted and peppered after they were tender.)
Then after a few hours I added some beef ribs to the low heat side of the fire...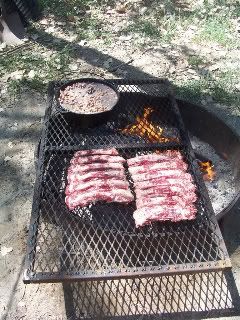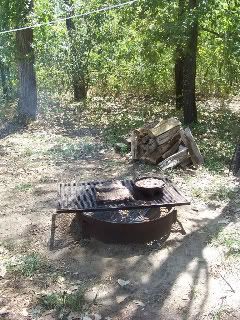 After the ribs showed some color, I foiled one rack and added onions and beef broth to the package...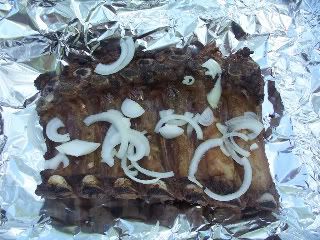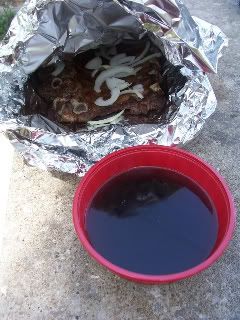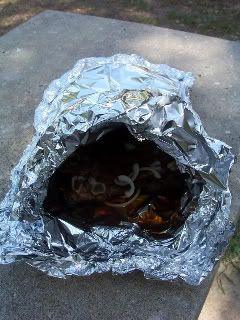 Everthing roasted and simmered for a couple of hours...the beans, the foiled ribs and the slow fire roasted ribs...
The foiled ribs when I unwrapped them...
I let the ribs roast more while making a skillet of jalapeno cornbread..
I heated some oil in the skillet, added my batter, then topped the skillet with a lid and hot coals...
Supper...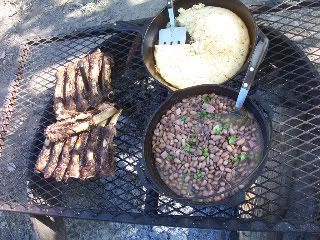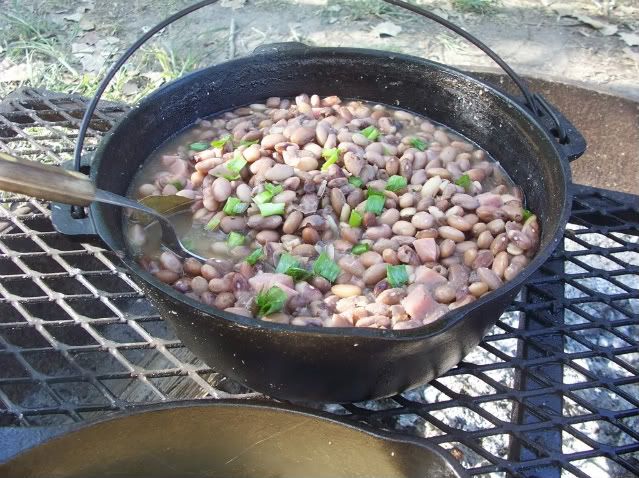 I tried one of each kind of rib...
They were both tasty. The foiled rib had more pull back from the bone and was fall off the bone tender. The slow roasted rib and more of a fire roasted flavor and tug to the bite. I liked em both..... I'm more of a fire roasted rib girl though. :)
Served with some cucumbers and tomatoes from my garden.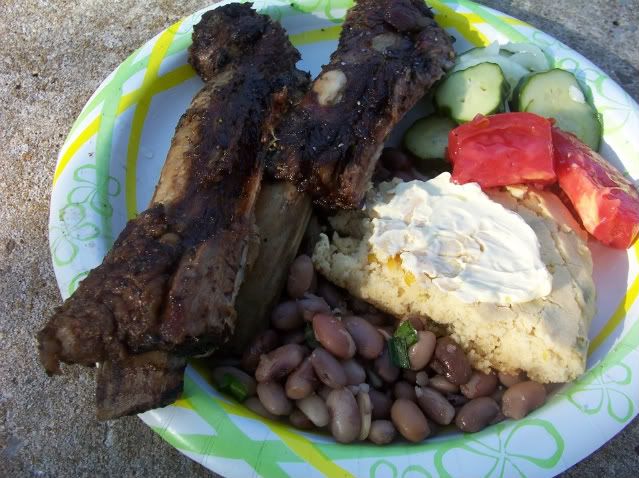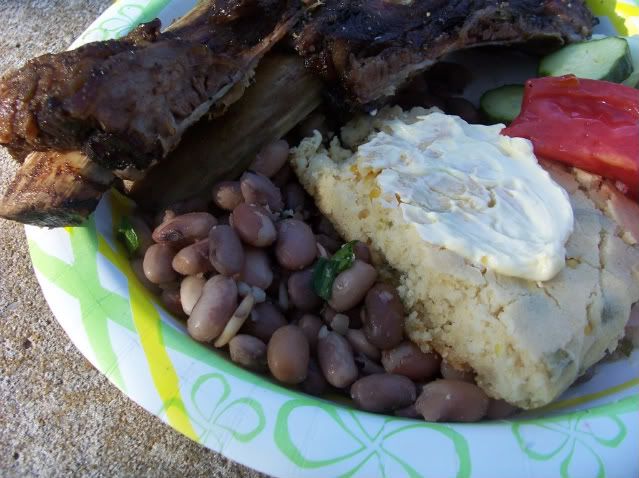 Thanks for checking out my ribs. :)