Ok guys. I did a couple of shoulders last night. This is my first Qview, so they might be out of order...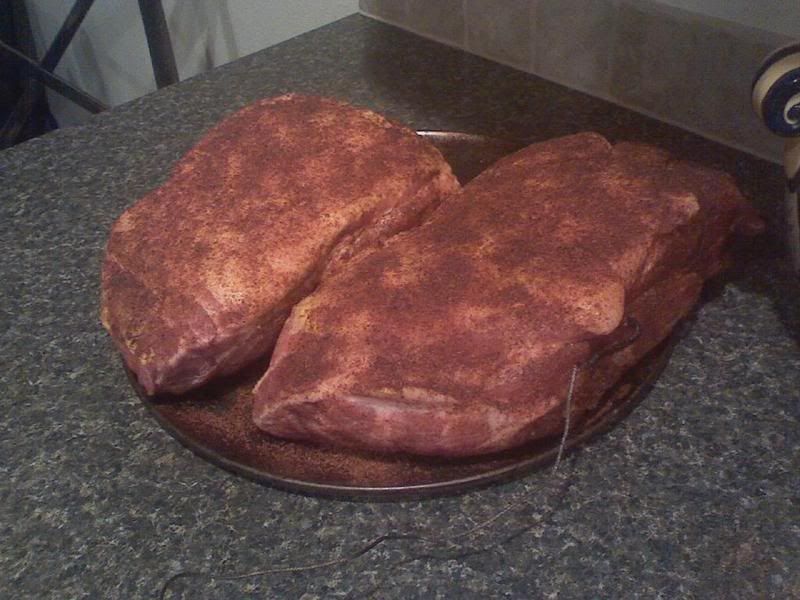 Rubbed and ready to go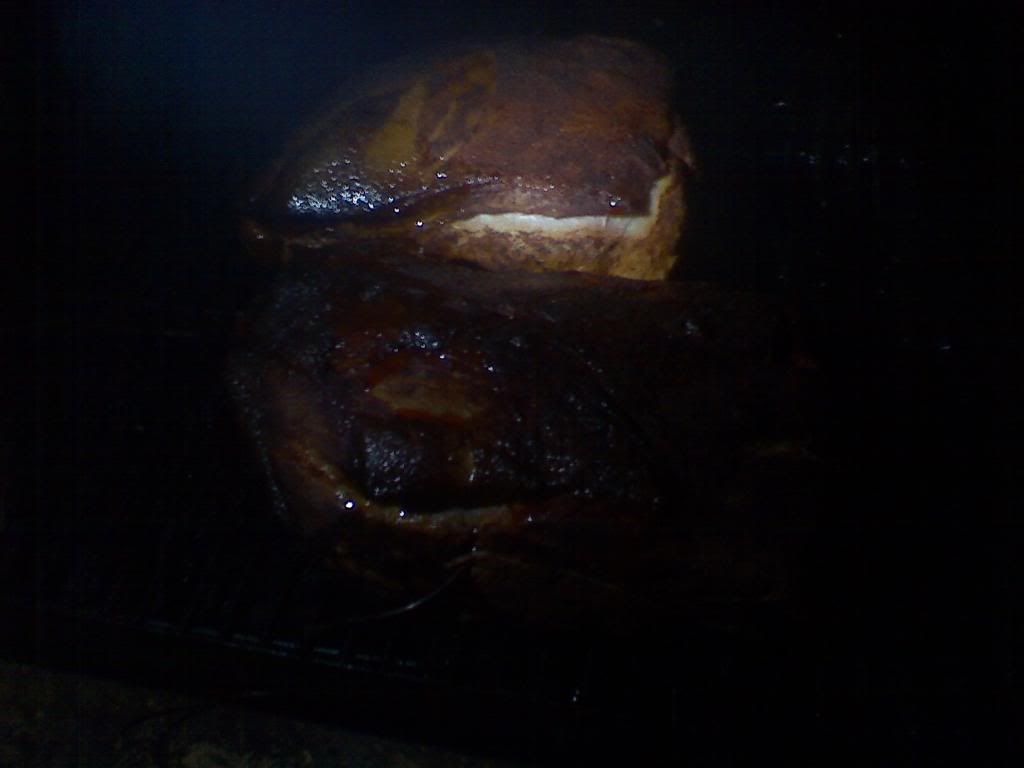 One hour in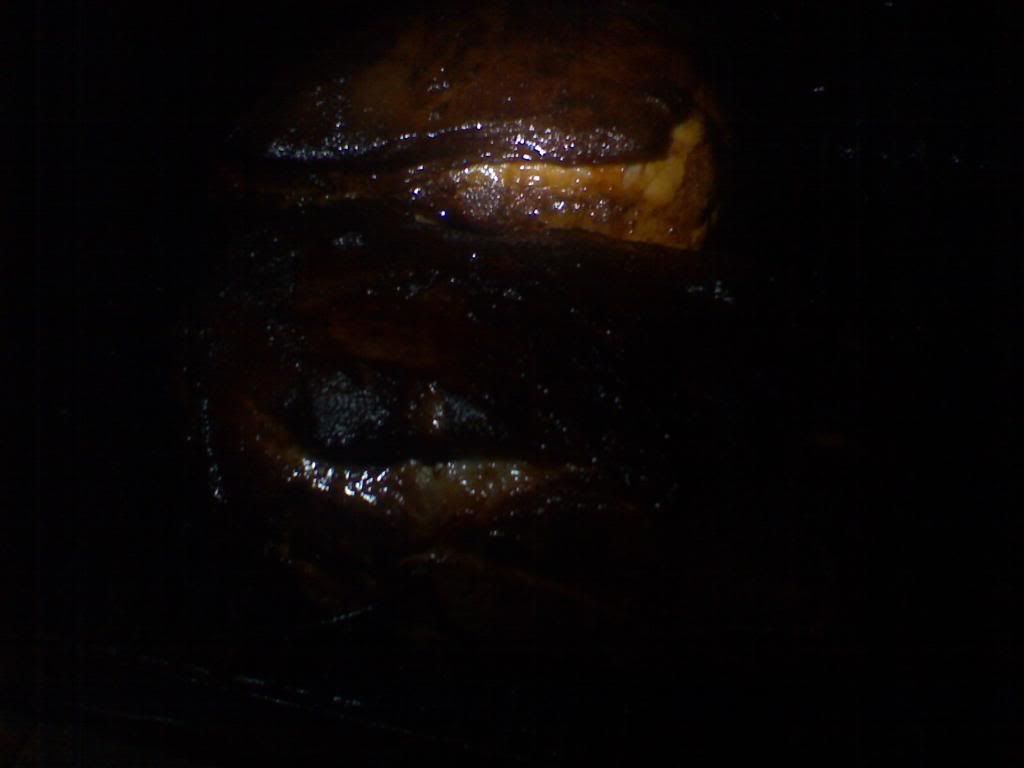 2 hours in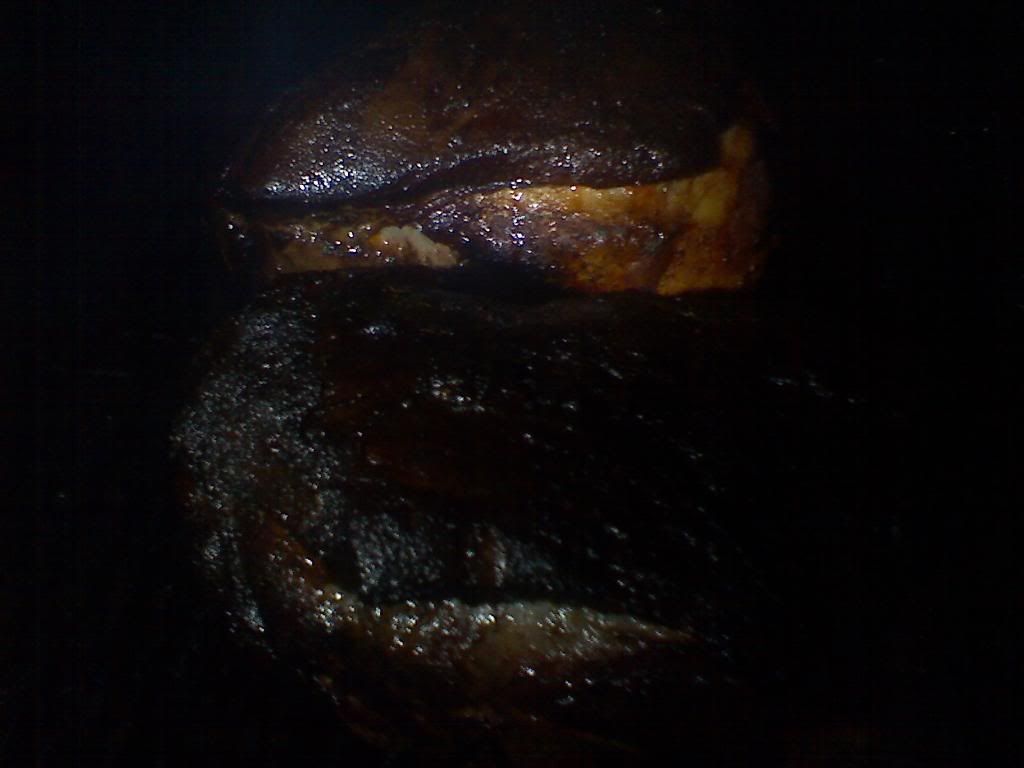 3 hours in
Out of the smoker and ready for the oven after 6 hours of smoke (165 degrees)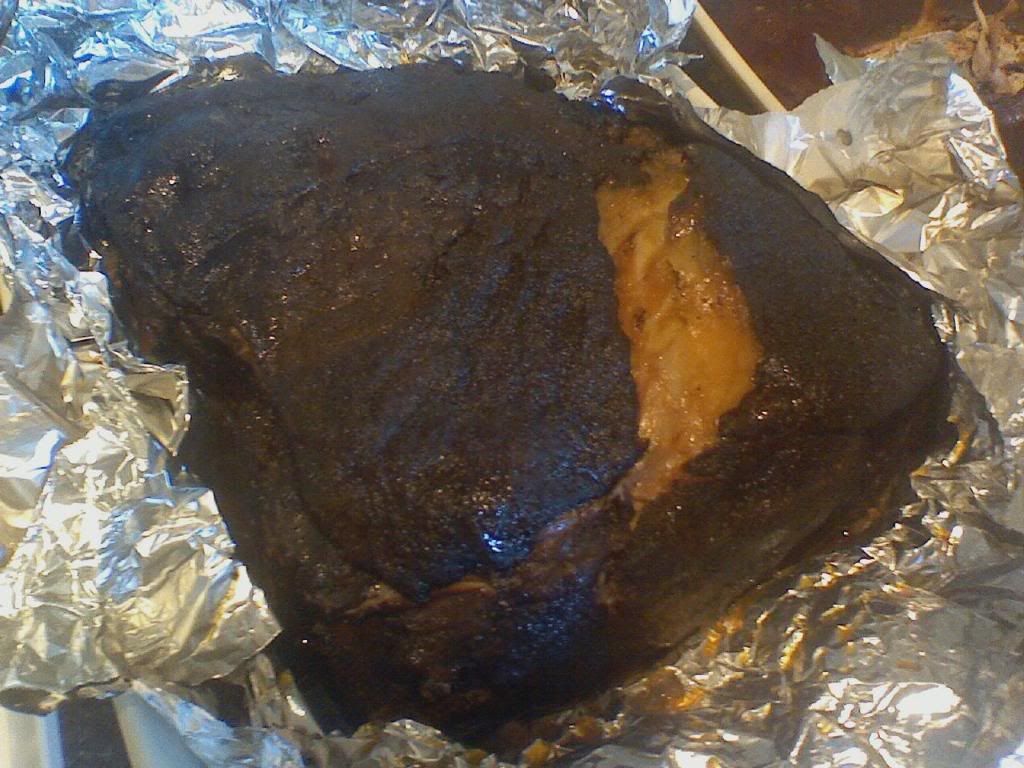 After foiling and out of the oven after 6 hours until 205 degrees.
This is one of the better one's I've done. I let it rest in a cooler for wrapped up in a towel for 2 hours. It was super juicy and tender. I just used a couple of forks to pull it. I thought I took a pic of it pulled, but apparently it didn't make it. I used a combination of Kingsford lump and Oak for smoke. My question is this, after I pulled it and was getting ready for a sandwich, I realized I didn't have any cider vinegar. It's in the fridge now until I can get some cider vinegar for finishing sauce. My question is this; how do you guys reheat it and use the finishing sauce? Usually I add the finishing sauce right away and just reheat it with the finishing sauce already added. I saved the juices from cooking and will use that somehow to reheat it. When do I add the finishing sauce or should I just put it in a squirt bottle and put it on the sammies as we eat them? Thanks for the info and hope you enjoyed the Qview!