Ok, y'all wanted to know how I screwed up. Well, can ya's keep a secret????
So can I, I ain't tellin!!! rotflmao
Sorry for the late final pics, been real busy. But here ya go......
Out of the smoker and after resting for awhile, lookin good so far and smells great.
Cut a piece off to taste, pretty good but I want to wait for the final taste test until after it's been in the fridge for 24 hours and had a chance for the smoke flavor to really permeate into the meat.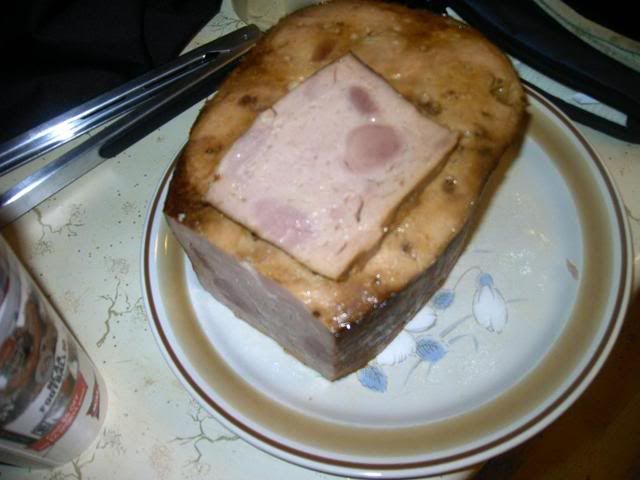 Ok, after being in the fridge for a day it's time for slicing. I'm slicing about 1/16 inch thick. It will fall apart if I slice it any thinner.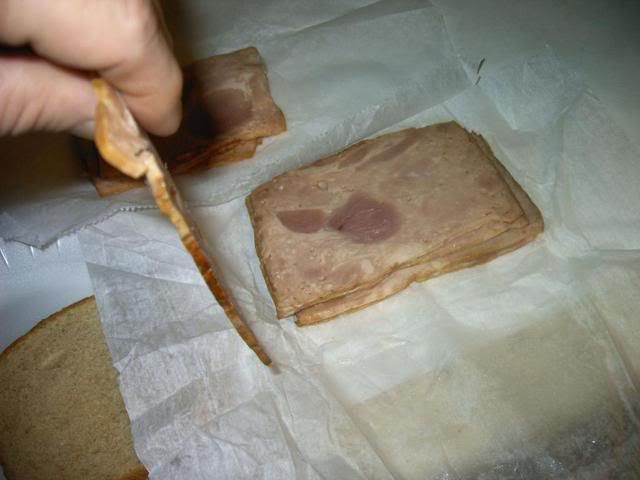 Now for a quick sammich. First the ham.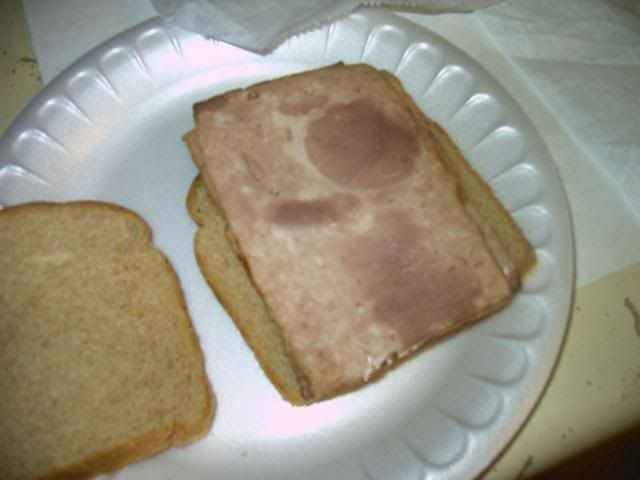 Then the mozzarella.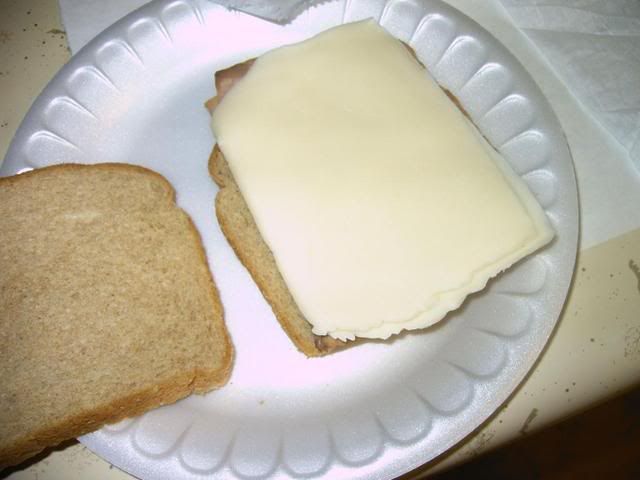 Then more ham. And into the nuker for 1 minute to warm it up and melt the cheese. I'm not adding anything else, I want the flavor of just the ham and cheese.
The finished sammich with the mozzarella melted and oooozing......
Mmmmmmmmmm, that maple flavor with the pineapple and ham came out terriffic!!!!!!!!!!! Try a canned ham this way, you will not be disappointed!!!!
Note: The pineapple was delicious too!!!!
Thanks for looking and hope you enjoyed it......
Ok, here's the secret screw up.....
I was gunna take the internal temp. of the ham to 160 degrees.
Well, I fell asleep while watchin a movie and when I woke up I scrambled up stairs to the kitchen to hear the meat monitor pinging, it said the internal temp was 186 degrees. Crappola, I ruined it!!!!!!! I took it off the smoker and took a peek inside, it looked ok so I continued as normal.
The results above are how it turned out, I don't think it would have been as tender and fall apart good if I had only taken it to 160....
That's my story and I'm stickin to it!!!!! LMAO