Just gonna smoke an easy canned ham for breakfast with eggs and then slice the rest for sammiches.
1- 5 pound Dubuque canned ham.
Wood: Maple
Whole cloves
Pineapple slices
Pineapple juice
Ham in a tin and whole cloves pushed into the top about 1 inch apart.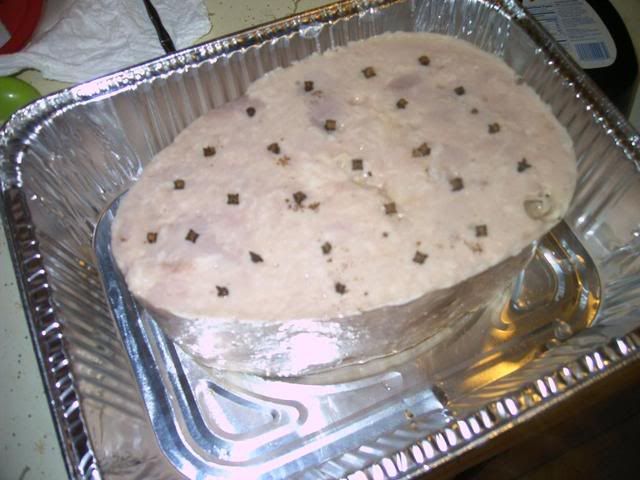 Pineapples added to the top.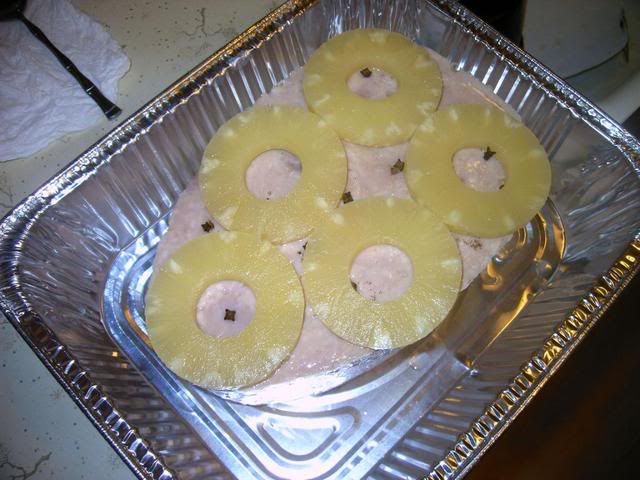 Into the smoker at 250 degrees to start. (Once the ham warms up I will drop the setting on my Traeger to the smoke setting to allow heavier smoke to permeate the ham). About 1/2 hour.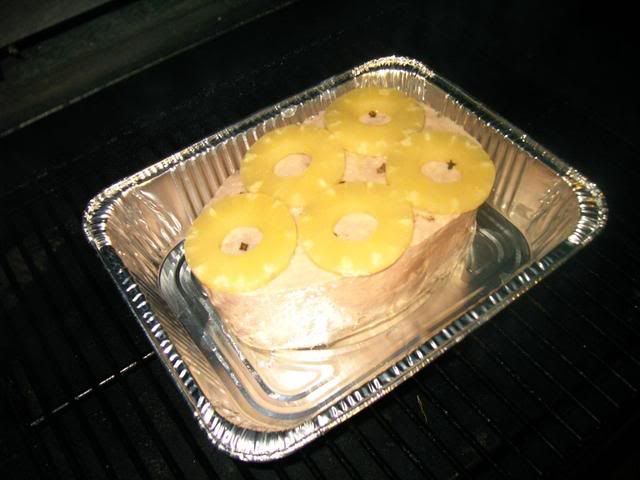 That thin blue smoke is a risin...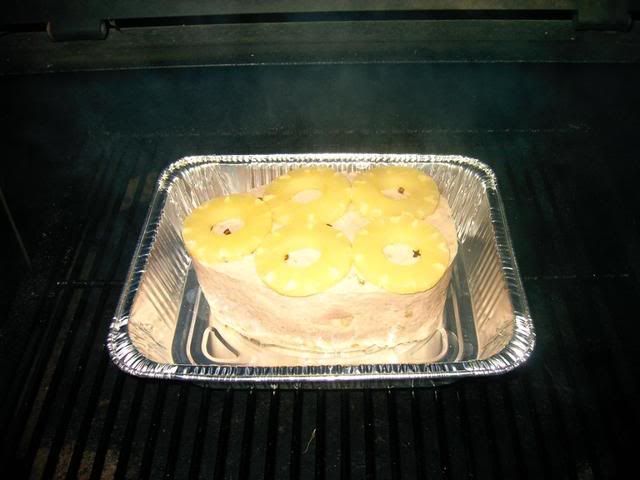 Now we'll see what happens.....More pics later....