Thanks to Wutang for sharing your chicken brine recpie a few weeks ago. Finally getting around to trying it. Also trying my first progressive Q-View... Began by removing the spine from two small chickens. Made Wutang's brine and bagged them.
Super tasty looking brine, no doubt.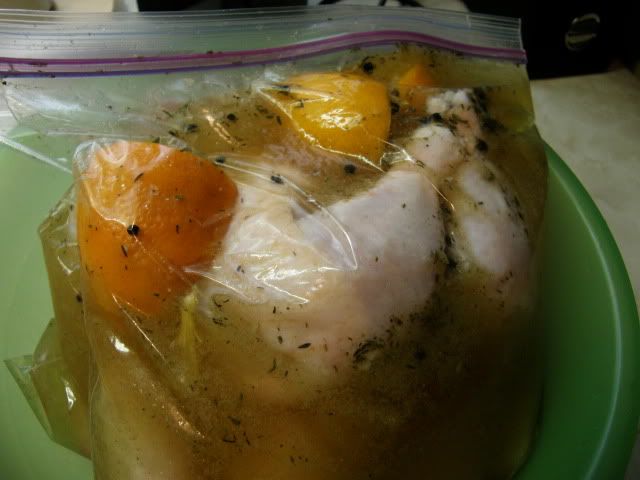 They're sitting in the fridge until 5pm tomorrow when I'll rinse them, pat them with paper towel and start warming up the ECB for it's first real smoke.
More to come...