I thought I'd post this here as this could be some what of a fattie
Qview, Hawaii style stuffed/rolled chicken
OK, Here's a spin of one of Hawaii's local favorite called chicken lau lau, basically is chicken wrapped with taro leaves and ti leaves and steamed or cooked in the ground imu witch is a slow smoke steam cooking. I decided to do a nice rollade "Fattie" where I deboned a whole chicken, seasoned and stuffed it with cooked taro leave and added a Hawaii favaorite sausage, Portugese sausage. This turned out amazingly tender and very good and any Islander would love it. You can use any greens that you like and add any sausage you like to give it you touch on this rolled "Fattie"
Here we go:
Here's the ingredients, taro leaves, onion, garlic, whole chicken and linguisa sausage.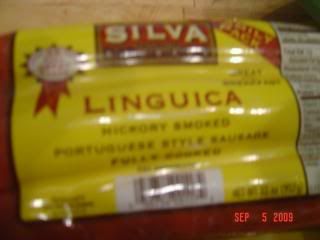 Cooked up the taro leaves with some garlic, sliced onion, cooked till it melted down and added some white wine and covered with chicken broth and cooked till tender about 2 hours.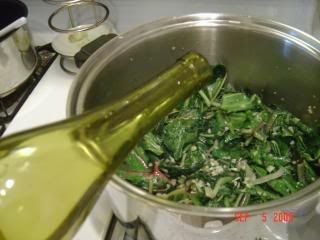 Got a whole chicken, deboned it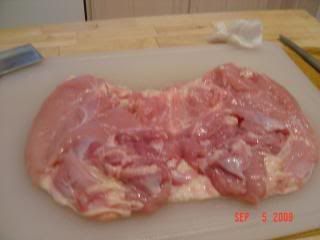 Pounded the chicken a little flat as much as I could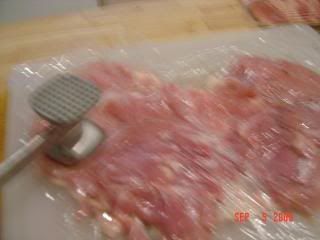 I saved some of the juices from the cooked greens, add some corn starch to tighten it a bit and then added some bread crumbs to give it some stuffable texture.
I spread out the greens, then set the sausage on the greens
I then rolled it up, but ran into a snag trying to roll the bacon around, it was to large and flimsy to handle so I ended up cutting it in half and managed to roll 2 rolls with the bacon, then wrapped in plastic to roll it tight.
In the smoker set at 225
2 hours and 15 minutes, It was done at 170 internal temp
Dinner was ready, the stuffed chicken roll was great, lot's of flavor and juicy. Add your favorite greens and sausage and try it out. The bacon rolling was a little tricky but with a little patience it was ok. Thanks for checking it out.