Living in Chicago there is not a decent Philly Steak Sandwich to be found since a place in Naperville called Donti's Deli closed its doors. Now this isnt a traditional Philly, but after working the flat top @ Dontis for years, we experimented alot.
This is some beef labeled "milanesa" by Wal Mart, and whe nI took it our of the package I knew I had some work to do. felt like strips of shoe leather. I marinated it for 4 hours in oil, balsamic vinegar, red wine vinegar, soy sauce, thyme, oregano, kosher salt, black pepper, garlic, western dressing, and turbino sugar. I knew I had done good when I pulled it out of the marinade. meat flet tender, and ready. patted it dry, and added some kosher salt, black pepper, and garlic powder before grilling for about 1.5 minutes per side over lump, and mesquite on my Weber. Turned out tasty. I sauteed some onions, and added the beef which I sliced against the grain, and then chopped. Tosses in some mozz cheese, and then tossed the mix on about a half loaf of crusty Italian bread. Topped with chopped olives stuffed with jalapeno, some choppped cherry peppers, and some slice roma tomatoes. Not authentic, but awesome.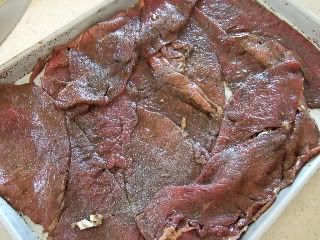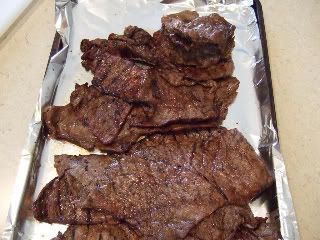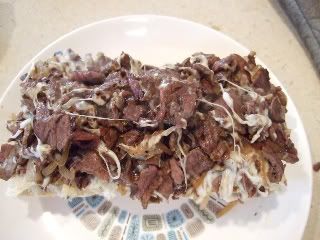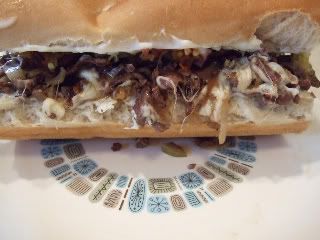 thanks for looking at my pics. it was a great sandwich..