Afte rteh forts one was such a success my family craved another. Only slight changes this time like adding mushrooms and using shredded cheese and making fuller. My wife suggested that we put the slices over pasta witha good sauce, can't wait for the finished plate. I'll keep you posted,. Here's the beginnings tho.....
Saute up some peppers, onlions, mushrooms, garlic & herbs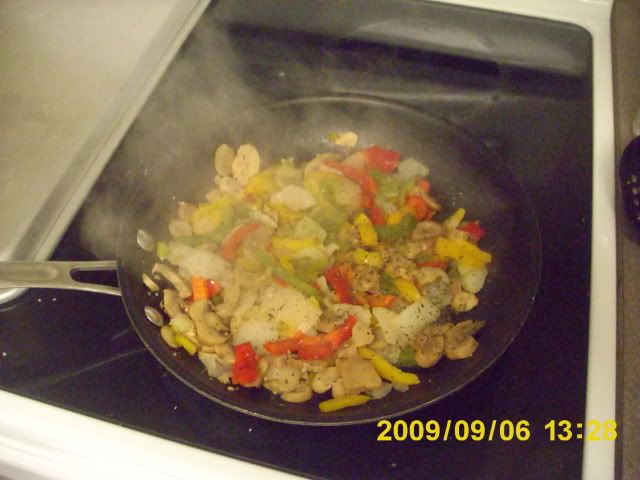 Lay down your meat ( we only did pepperoni this time) I also applied the same trick I did last time to cut the grease. Nuke the slices for like 20 seconds or less on some paper towels and blot off all that grease)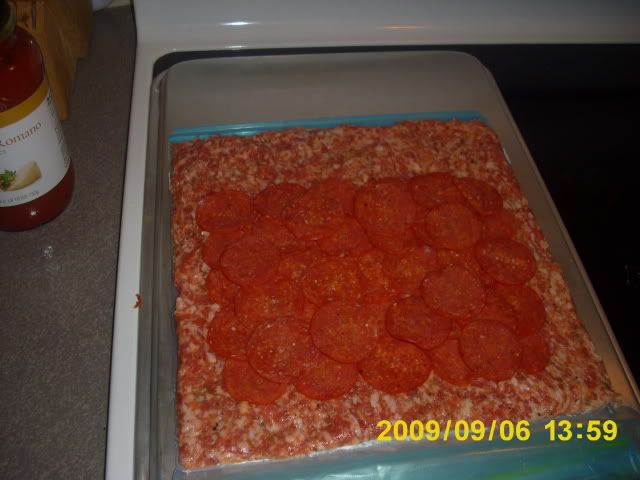 Add the saute'd mix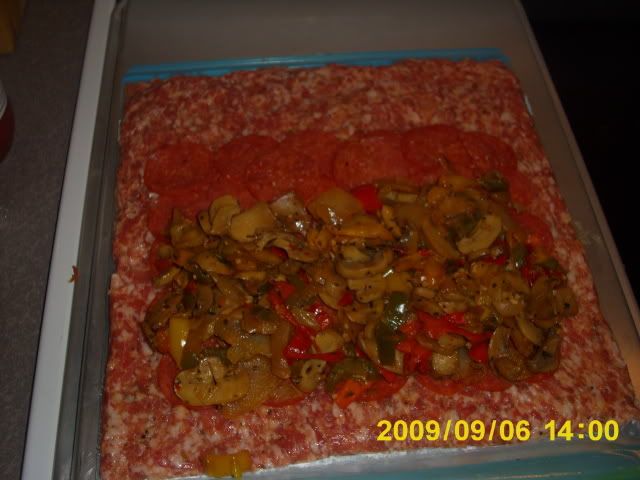 add a boat load of mozzarella (mmmmmmm)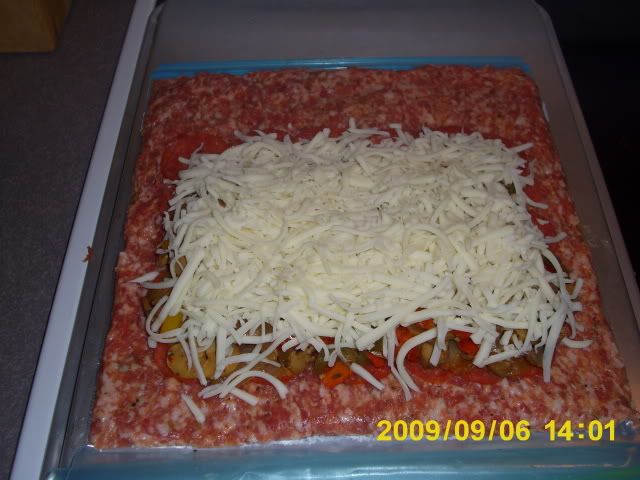 Rolled n ready for the weave
Headin to the smoker. This sucker had some weight on it :)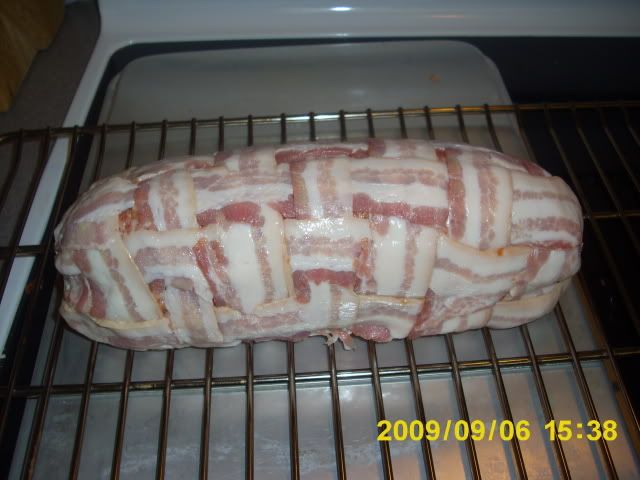 I'll hit you with the finished product later.
FM