We had a small little gathering this weekend. I did an apple pie fatty and a chicken fajita fatty with the bacon weave. Plus 40 pounds of chicken wings. 25 pounds of ABT's.And some of the other guys brought about 45 ponds of babybacks. And another party goer did about 25 pounds of crawdads in a boil a little sweetcorn and I am not sure what all else was there.
First of is the apple pie fatty. I started of using egg roll wrappers and put down a little mix of cream cheese and mixed in some powdered sugar. Then I added some canned apple pie filling and wrapped them up and into the deep frier for a few minutes till they where golden brown
Then I used some Jimmy Dean Maple sausage and put a bit more of the cream cheese mixture and layed the 4 apple pies on top and rolled it all up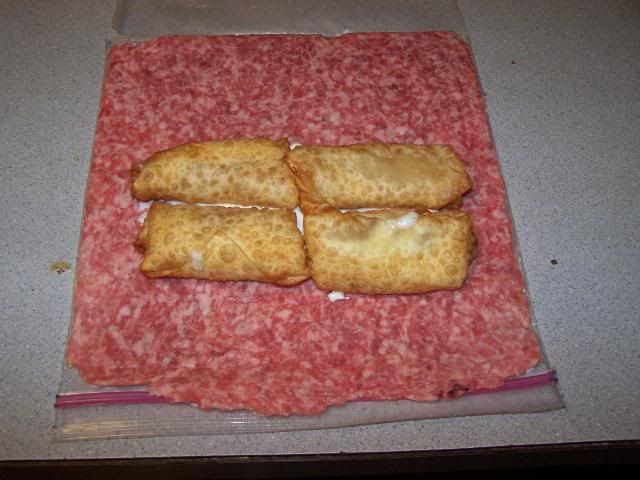 Next up is the chiken fajita Fatty. I started out with regular Jimmy Dean regular sausage. Some chicken breast grilled up on the gas grill and cut into pieces.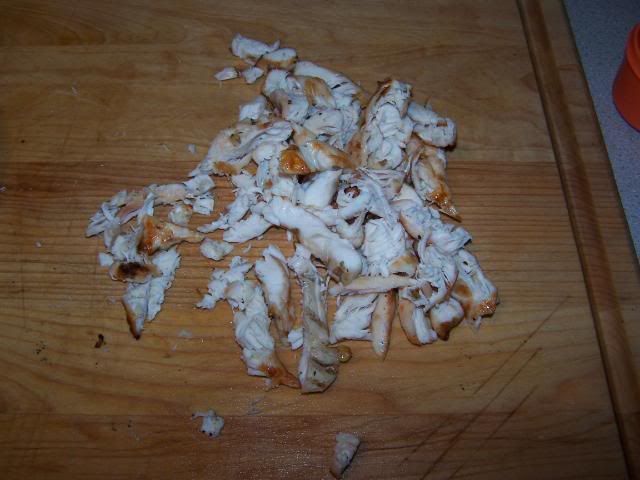 Then some sauted peppers and onions and threw the chicken in with fajita seasoning
Next up was a little more fajita seasoning and cheese on the sausage. And I added the flour taco shells.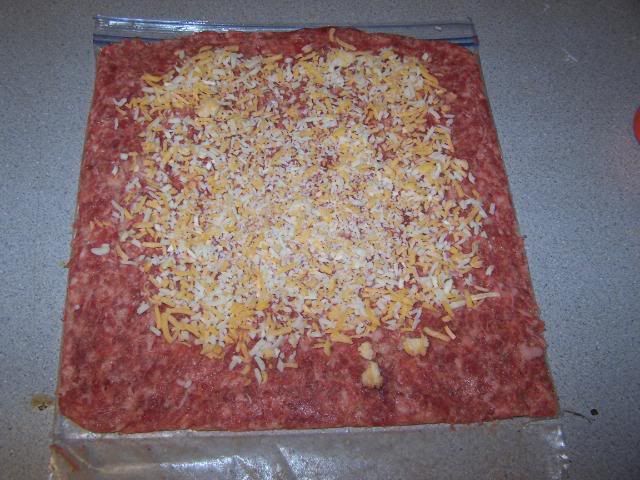 Rolled him up and put the bacon weave on. Then in to the fridge over night.Put them on the smoker with some plum wood and one of many batches of ABT's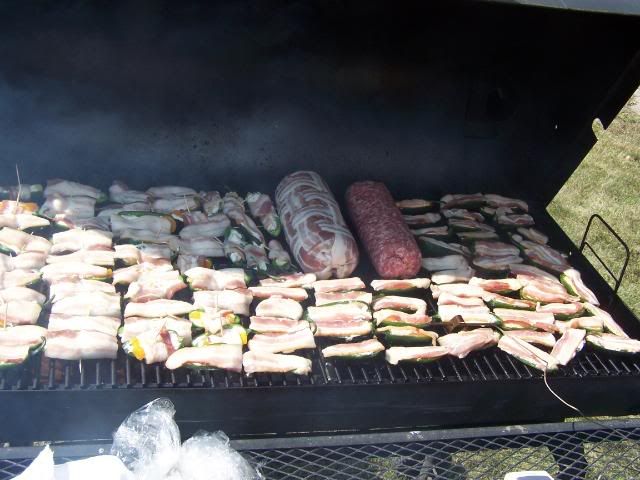 About half way through the smoke.
And the end resluts
And a few pics of the ABT's we had some with ranch dressing,cocktail sauce and shrimp, powdered sugar and pineapple and oranges all mixed with the cream cheese.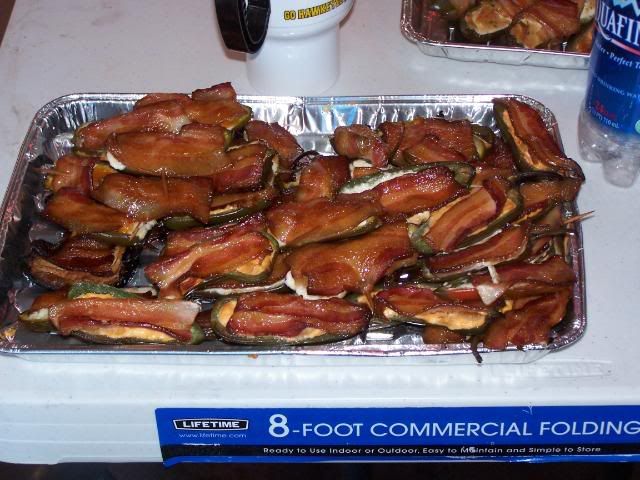 All together I think we had around 650 ABT,s
And some of my wings. I soak them over night in soy sauce. And add a variety of spices depending on how spicy I want them to be. cajan black and maybe some white pepper garlic powder and a few others then stack them on the smoker 40 pounds in one load It just takes a little stirring them around to get the plum wood smoke on them all.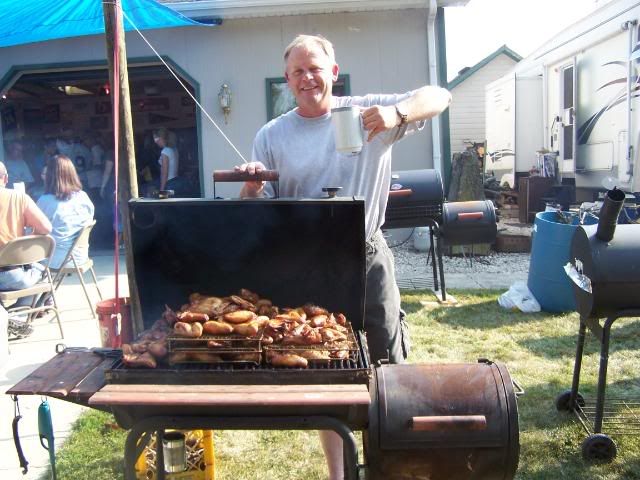 The first few off the smoker.
And a few random photos of all the grub and people enjoying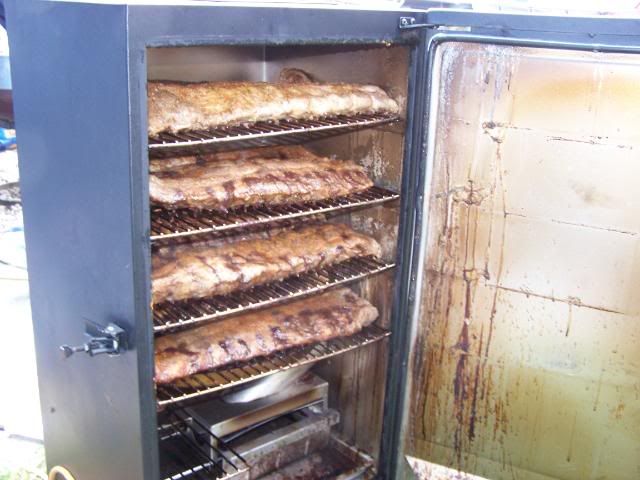 My son and youngest daughter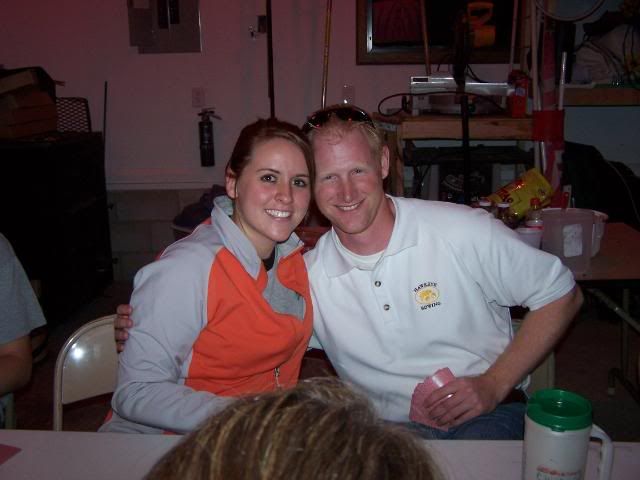 If I remember right everyone had a good time