Krogers has a sale here for ribeye steaks.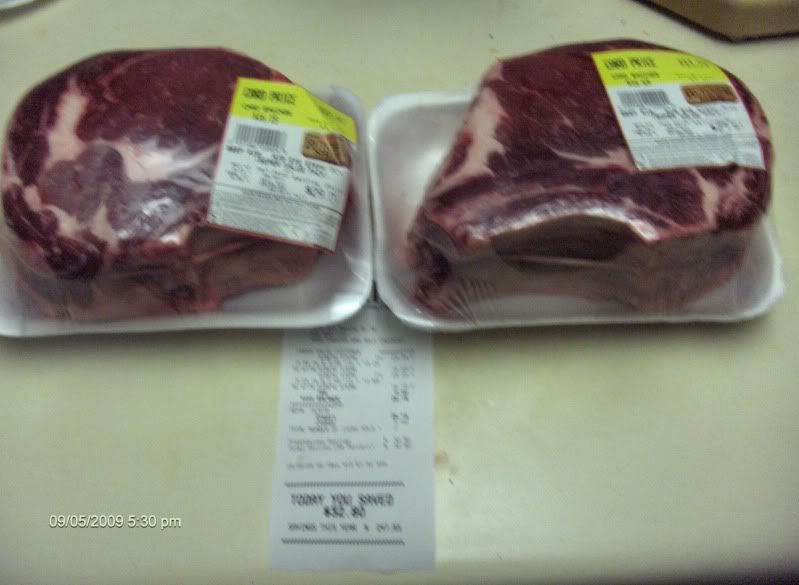 3.99 a pound. I love when I save more than I spend.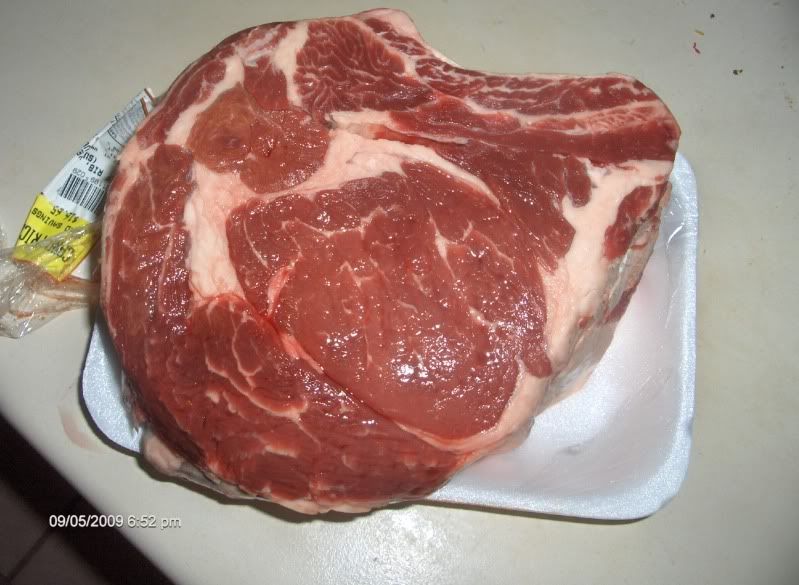 Nice looking piece of meat.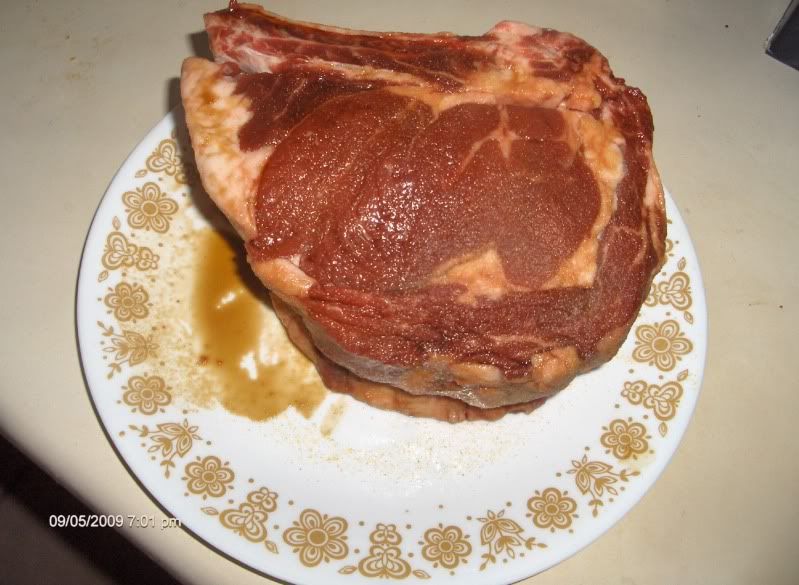 Yoshidas, garlic and lemon pepper.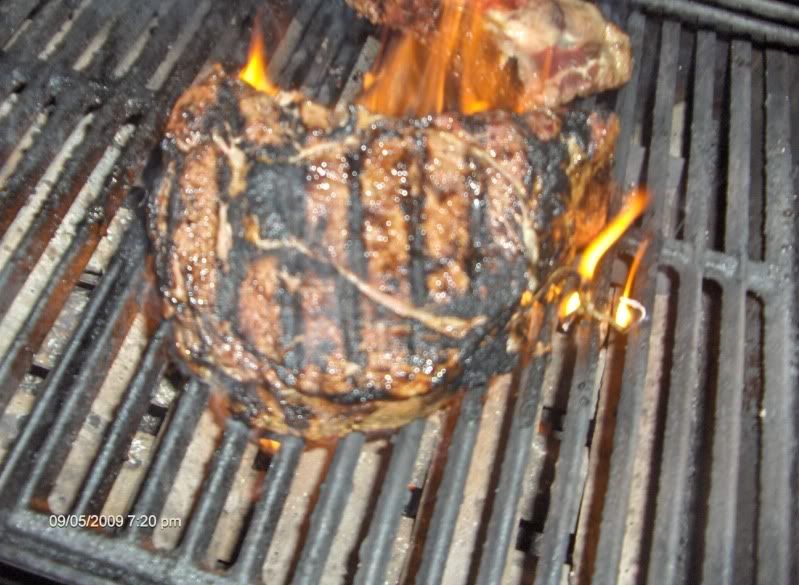 Fire baby!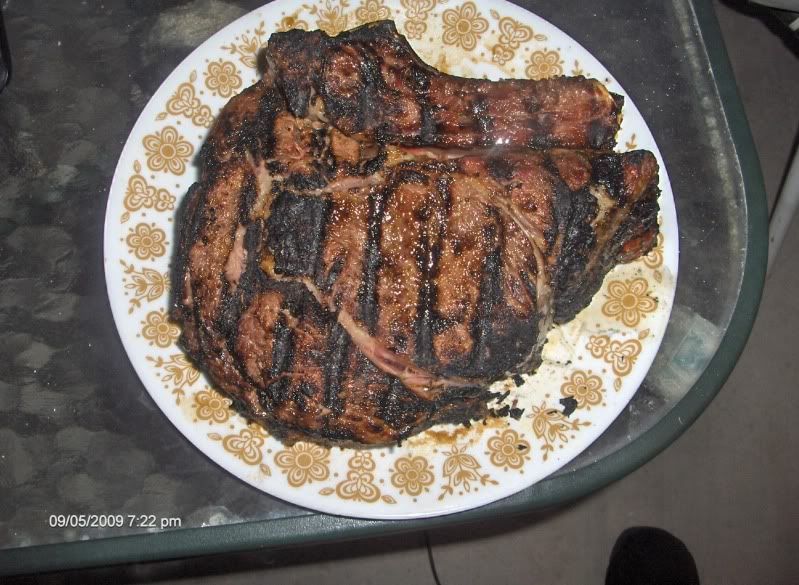 Ready for the smoker.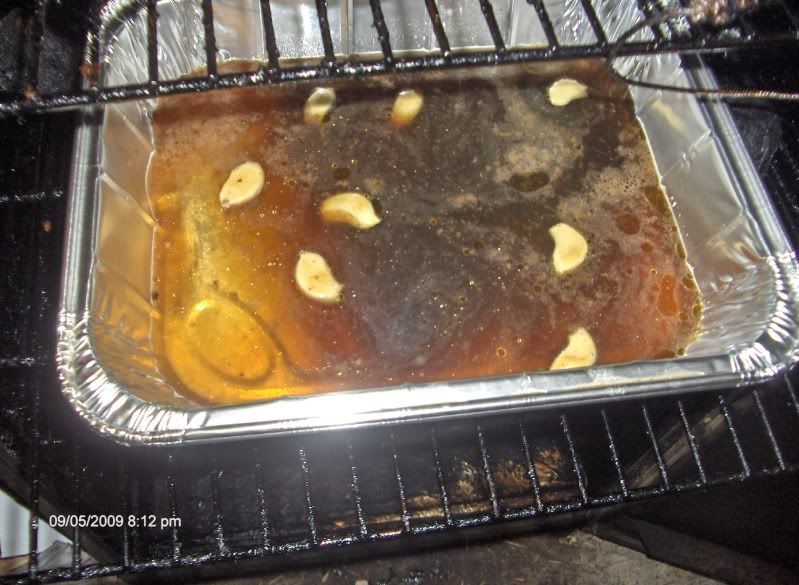 Aujus, 3 cups Tones beef base and some garlic, didn't have any onions.
More to come.