Carol was digging around in the garage and found this.
It was my ad from the restaurant and I am guessing it is from about 1977. I scaned but couldn't get the pic here so I took pics instead. Becaues of the length I had to take 3 pics, so just peice them together.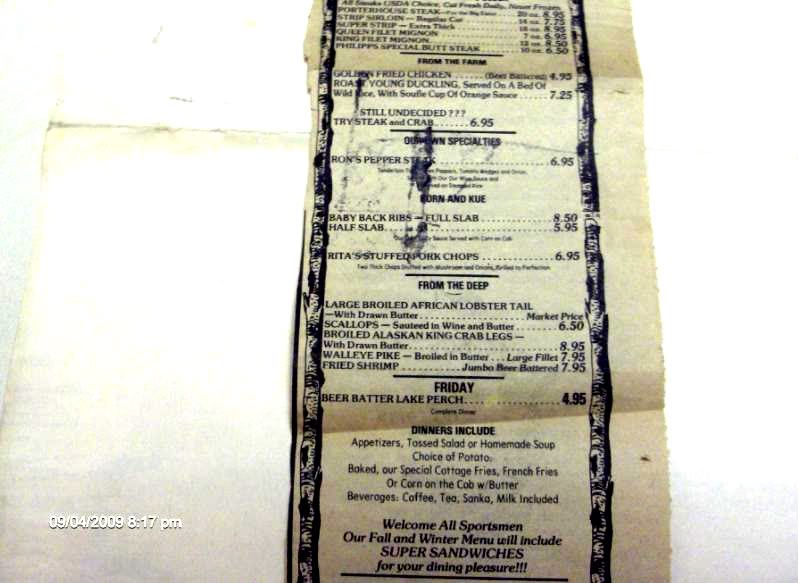 Cheap prices HUH?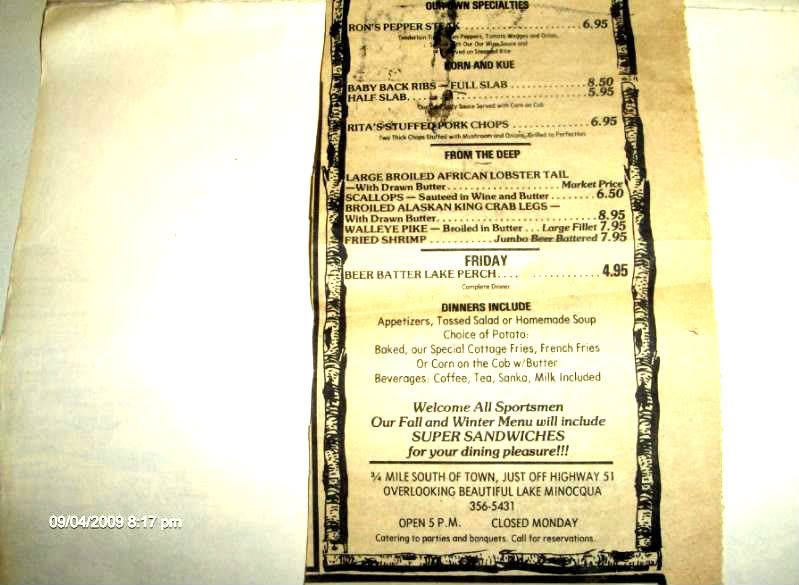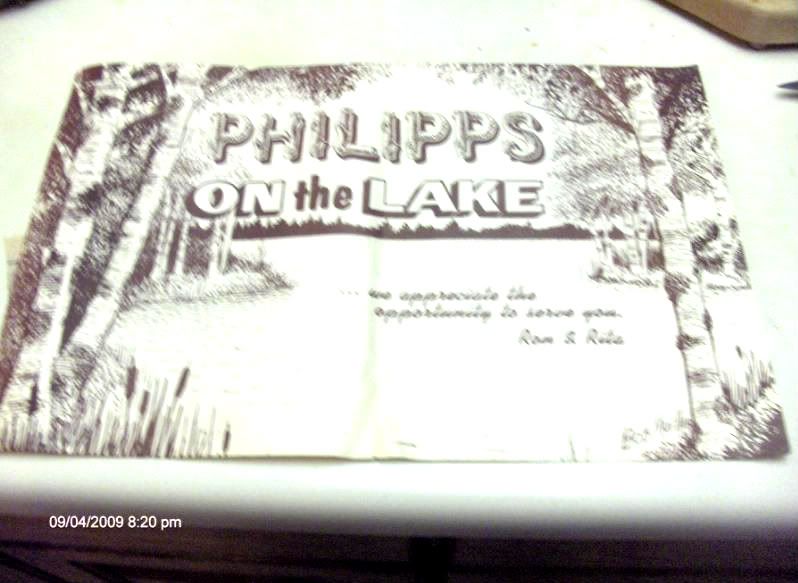 This is an artist's rendition of our view on our place mats. Sorry the pics aren't better.
Enjoy the prices, they are gone forever.