Last year I wanted to do some with green chilis but the season was over. So tonight I picked up 6 green chilis to try it. Carol calls them poppers but she never had one. I think poppers are japs with cheese deep fried, who knows.
Anyway here is the start.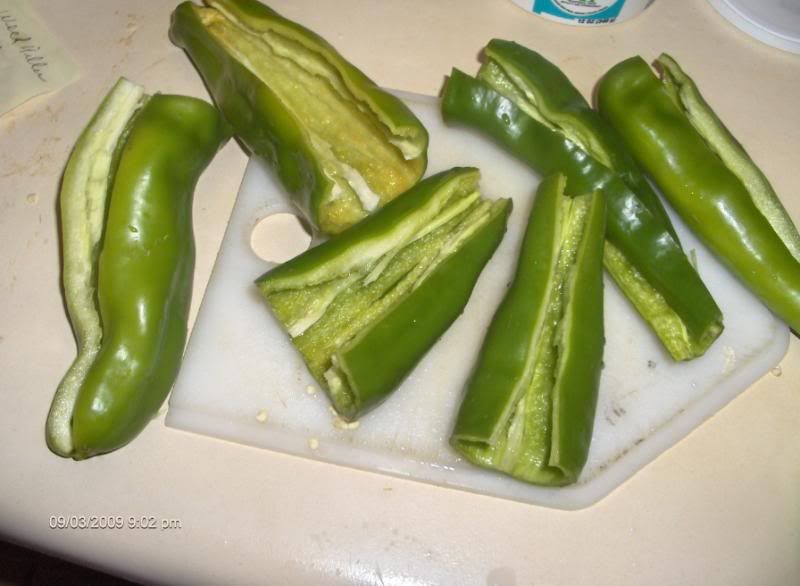 The peppers cleaned.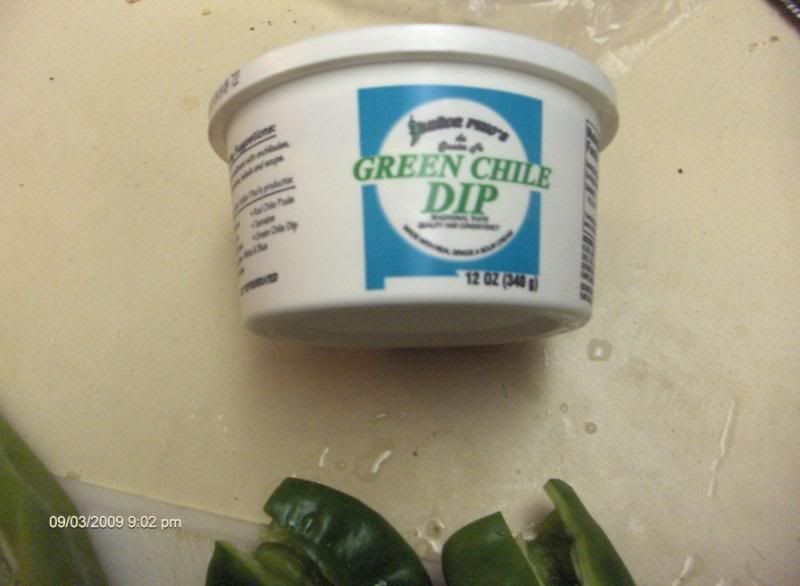 I get this from Sam's and it is sour cream based so I don't know how it will hold up in the smoker.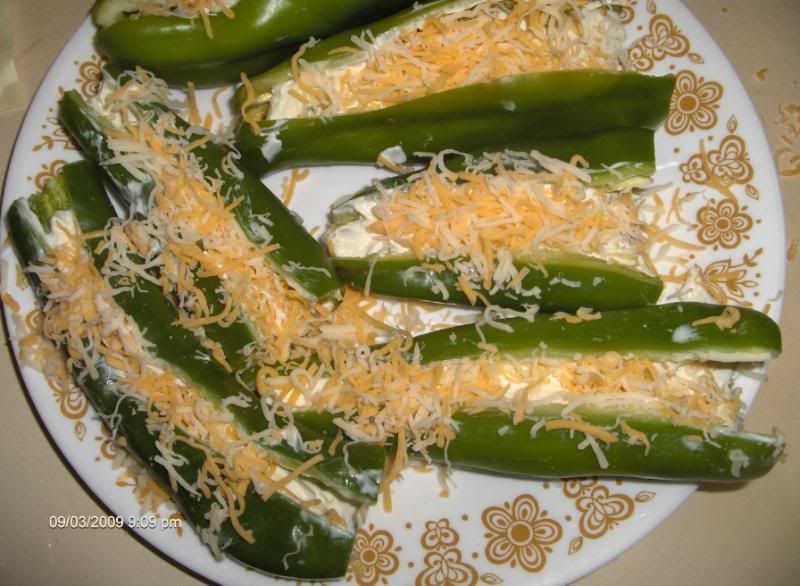 Filled with the dip and topped with Mexican Blend cheese.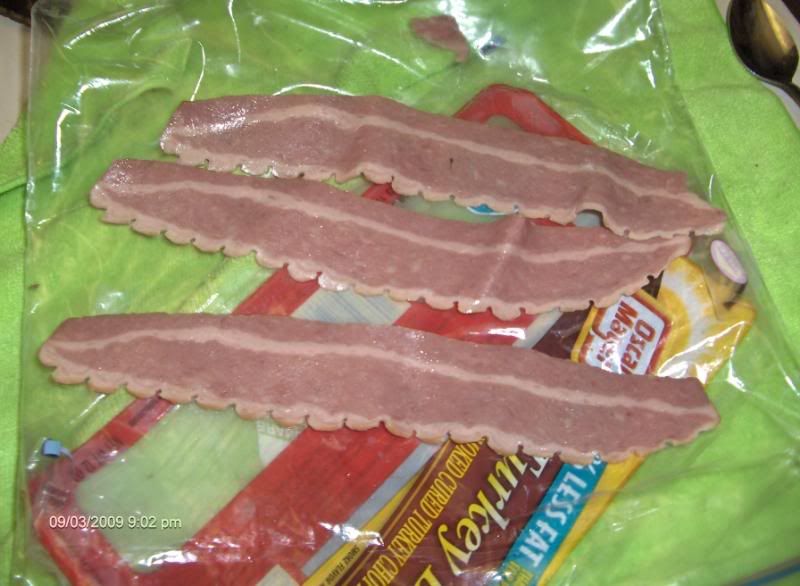 And topped with turkey bacon.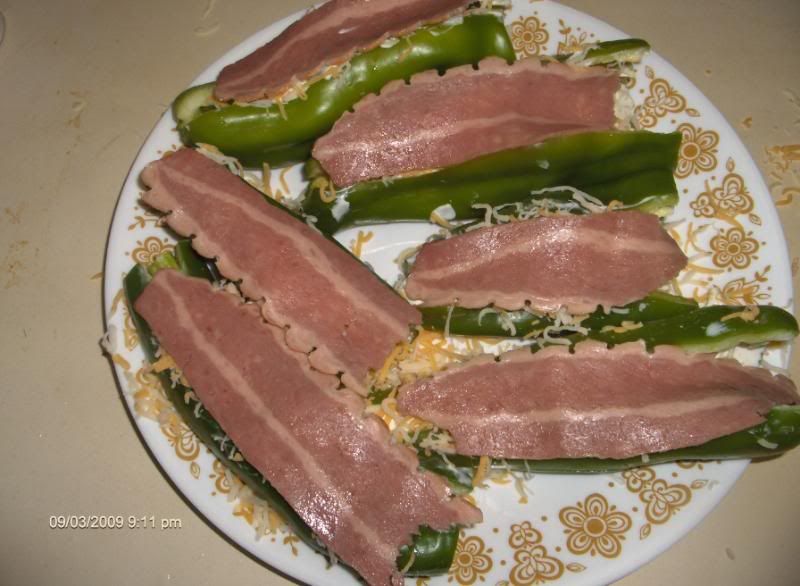 This is my first so I will need some luck.
I am smoking with Pecan at 225', thanks Jerry for the box I got today.
Thanks for watching.