When I posted the smoker i am building, I made make reference to my cherry picker I modified to let my truck be the counter weight allowing me to remove the outrigger legs and not have them in the way of picking up, moving, and setting the tank on my trailer.
Got a few comments about it so I thought I would let you know what I did allowing me the capability to do a lot of heavy tank lifting and moving by myself.
Purchased the cherry picker from Harbor Freight $139 (got on sale and had 20% off coupon). Put another $25 in for material I needed for the Reese (did have what I needed in my supply).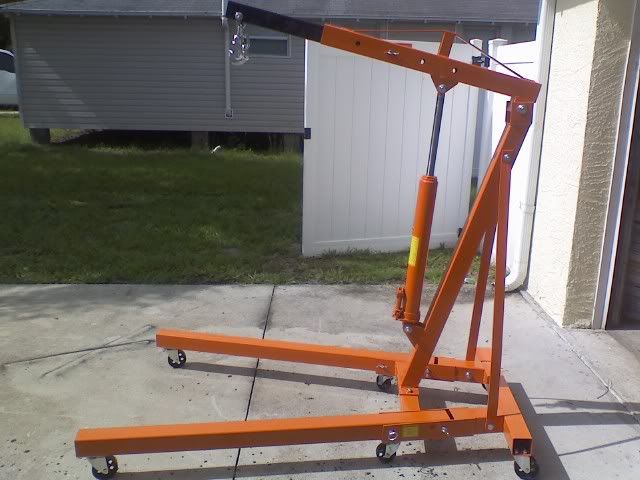 Welded square tubing (3x3x3/16) on the back side of the picker.
The mount size on the cherry picker is 2-1/2x3/16 sq tubing. That allows a good fit in the 3" , but you will have to grind a little grove down the middle to allow it to slide into the 3x3 (it has a welded bead inside) no big deal. Doing this gives a good sliding fit. Drill a hold and use the pin that held the outriggers.
Don't for get to drill the hole for the Reese Hitch on the truck. The standard receiver size sq tubing was used for that side, put 7in inside the 2-1/2 sq tube to give a little on support for weight.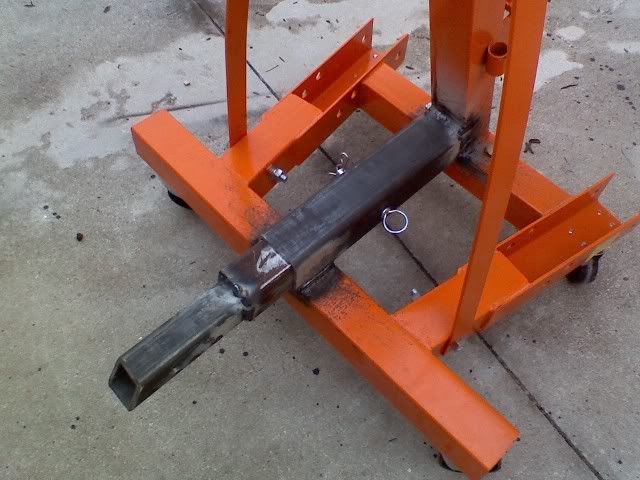 Then I welded a 2x1/4 flat bar across the top. This will keep it from bending if the tank gets off balanced.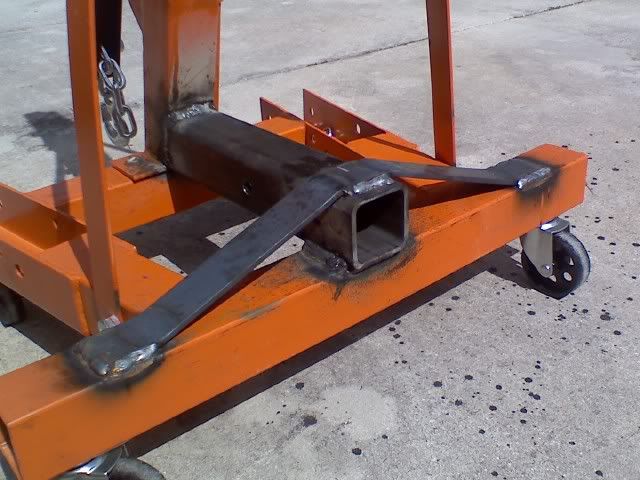 Gave it a test run and worked great.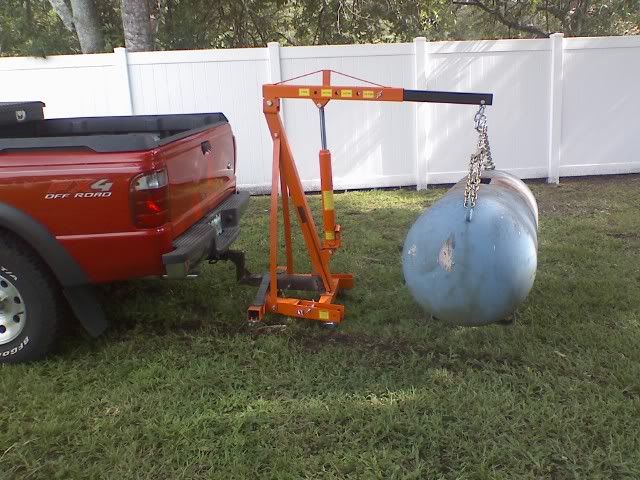 Put a little spray paint and good to go. This was a quck post to get it out for you to see. Please contact me if you have any questions.