Yesterday I finally decided to pick myself up an el cheapo dehydrator from Walmart since my peppers are beginning to ripen like crazy.
This picture is from something a few days ago but forgot to snap a pic of the cayennes I was getting ready to dry and I figured I should have a pic of them fresh.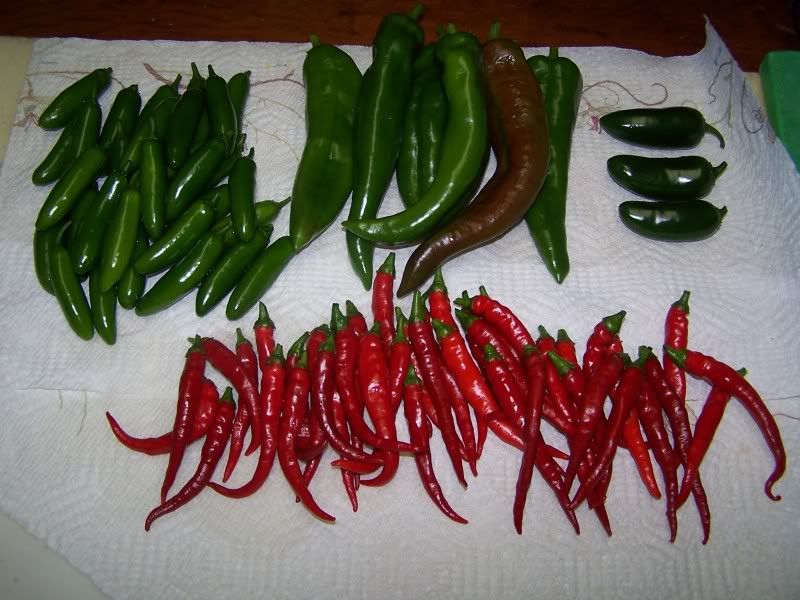 Placed in the dehydrator for 16 hours, vacuum sealed half and crushed up the other half.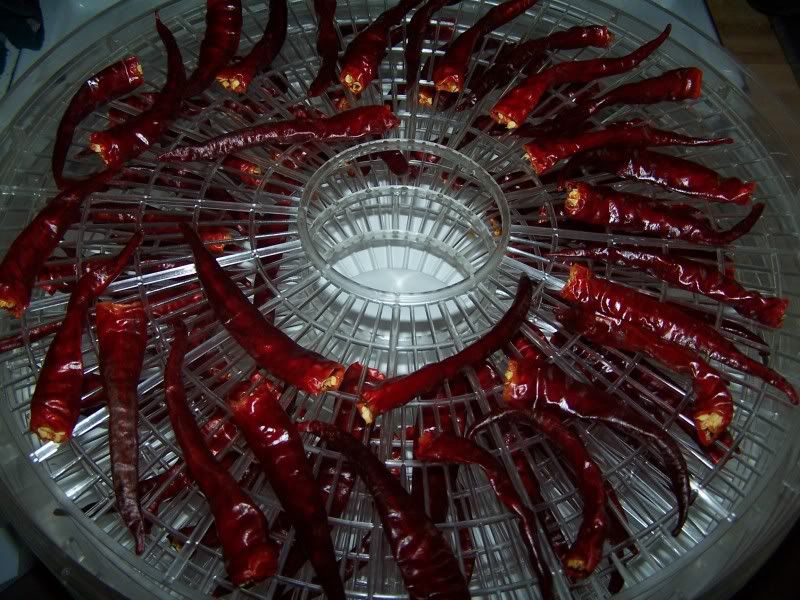 I have to give a special thanks to Alex for all the help, hints and tips he has given me on dehydrating and the many different times I had a question about peppers he was always my go to guy.
So thank you Alex, I appreciate all the help