Hi All, had some left over pizza sauce we hade made up recently and wanted to use it before it went bad. After a quick inventory of what was on hand I whipped up this concoction.
I started with 2 lbs moose burger, 1 lb italian sausage, onion, mushrooms, orange pepper, pizza sauce and mozerella cheese.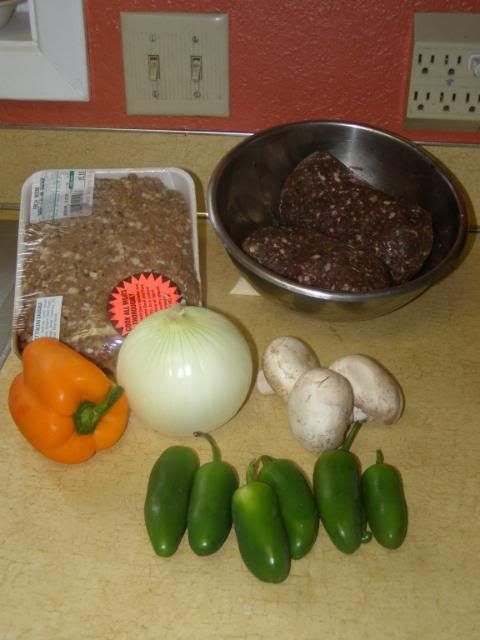 I mixed the ingredients together and placed it in the center of the rolled out moose burger.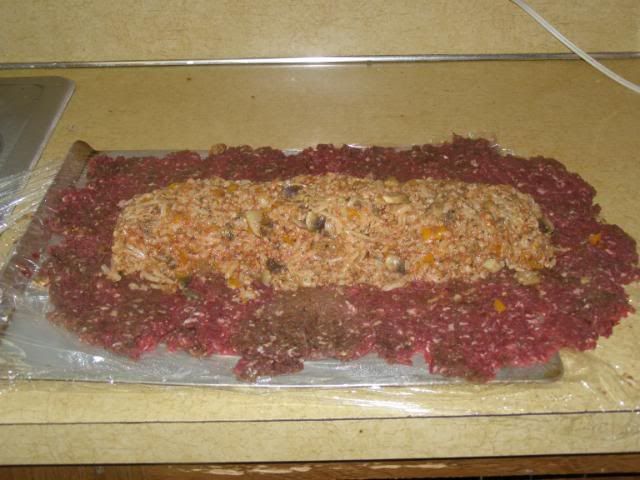 I placed it in the freezer to chill / firm up for transport into the smoker and turned my attention to some ABTs. The white ones are stuffed with crab and cream cheese seasoned to taste...the darker ones were stuffed with some leftover italian sausage pizza mix I used in the Fattie.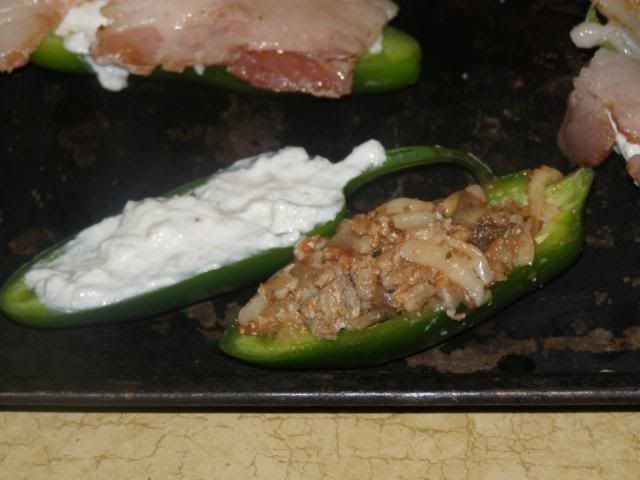 Covered them with a 1/3 slice of bacon (cooked long enough to make it limp a little)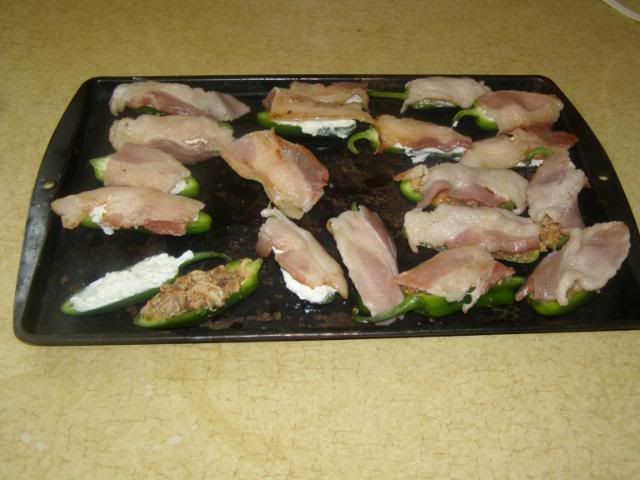 (NOTE: I do not have a pepper grill...so I sliced the jalepenos in half and inserted a toothpick near the bottom of the peppers that were to round to keep from rolling over to act as an outrigger and keep them upright.
Here is the Fattie and the ABTs on their way to heaven....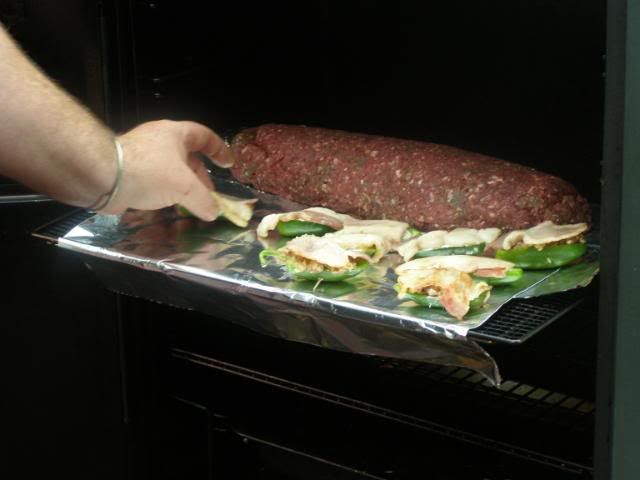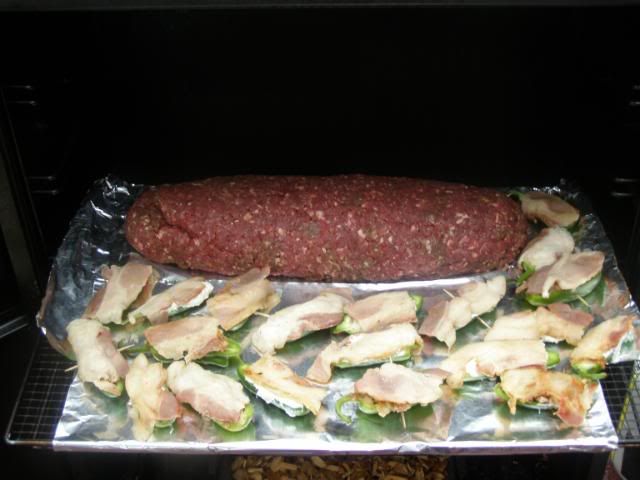 Here are the few remaining ABTs I mamaged to keep from being eaten until I could get the pic....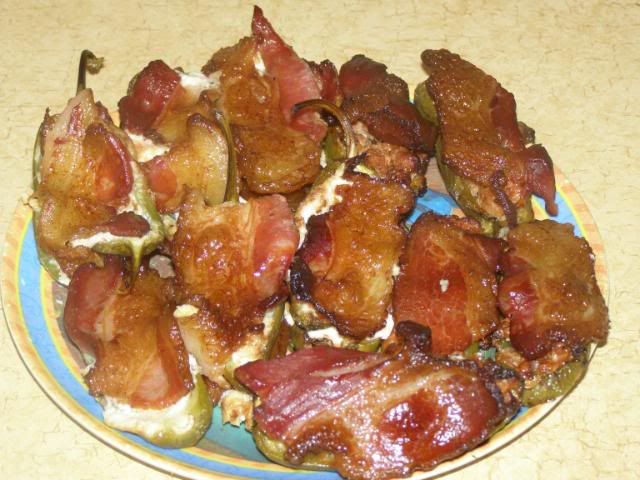 And the Fattie just before I pulled it....
And Ready To Be Served With A Side Of Ceasar Salad....
Here is a slight mod I made to my smoker using a spare vent cap to keep out the "Threat" of rain that was forcast for our area during the smoke.