I found these at Sam's and since we were out of pulled beef I picked them up.
1.82 a pound.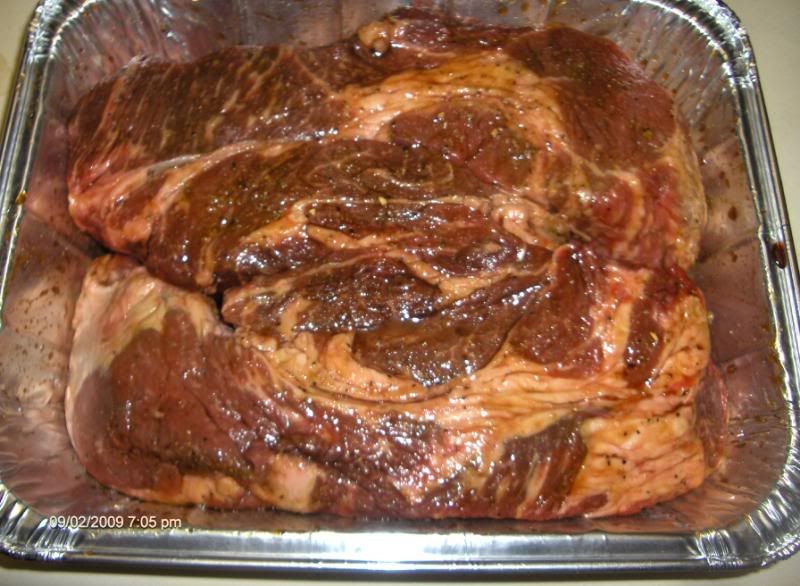 Youshidas, garlic, and lemon pepper.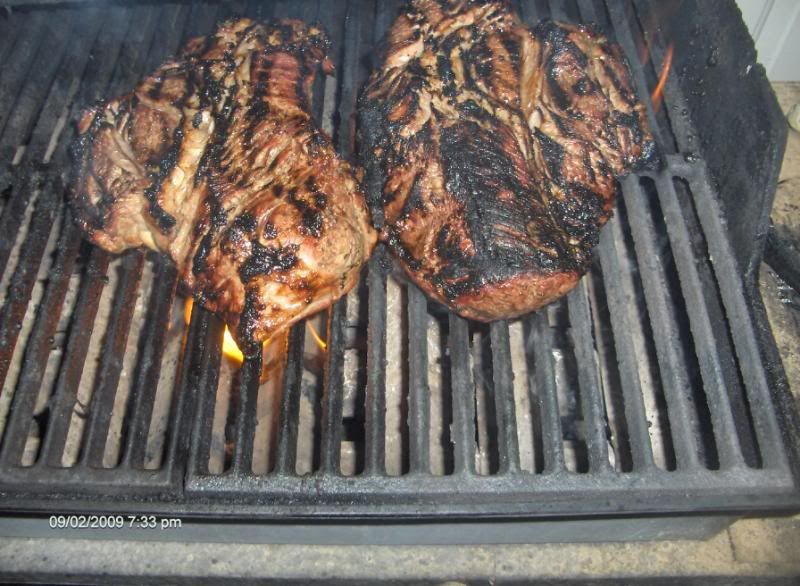 Searing hot!!
There was much more than the camera caught, it was SMOKIN'!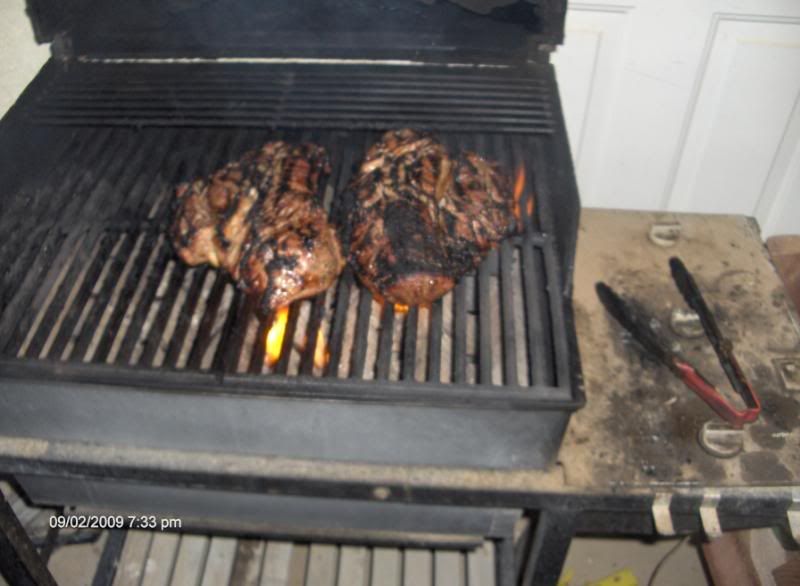 Damned near took the hair off my arm.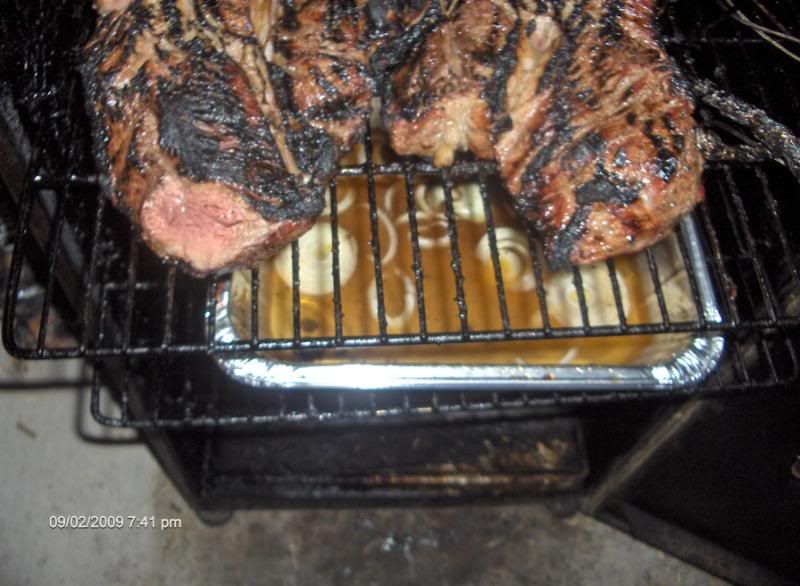 In the smoker with the usual drip pan w/ 3 cups Tones beef stock and some onions.
They are already up to 110'.
I am using hickory at 225'.
Will foil at 165' or foil and go to bed either way and set the MES at 190'.
If all goes well, it will be perfect in the AM.
Thanks for watching and wish me luck.