I've made this before but wanted to try a different method. I ususally smoke the steak and gravy together from the beginning, but I wanted to smoke the steak first for awhile, then add the gravy later. It worked out fine, and gave each individual steak a nice smoke ring.
I season and dredge tenderized round steak in flour, then give it a quick browning....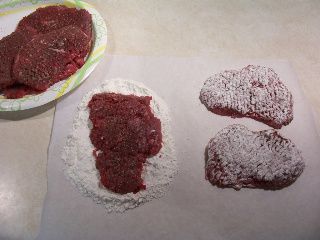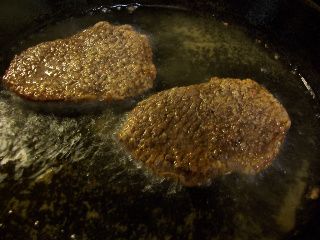 I smoked the steaks and tatoes for an hour with hickory.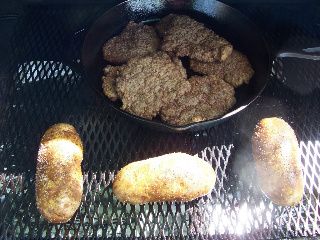 While the steaks were smoking, I made my creamy gravy with the pan drippings and some caramelized onions...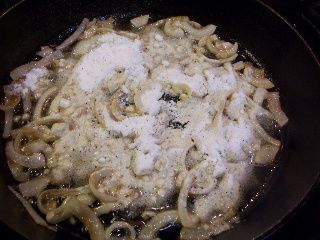 I made the pan gravy a bit thin... then poured it over the steaks in the smoker....
Made some biscuits...
I let the biscuits and steaks smoke for another 35 minutes, until the biscuits were done.
The smoked baked steak, tatoes, creamy gravy, biscuits and salad...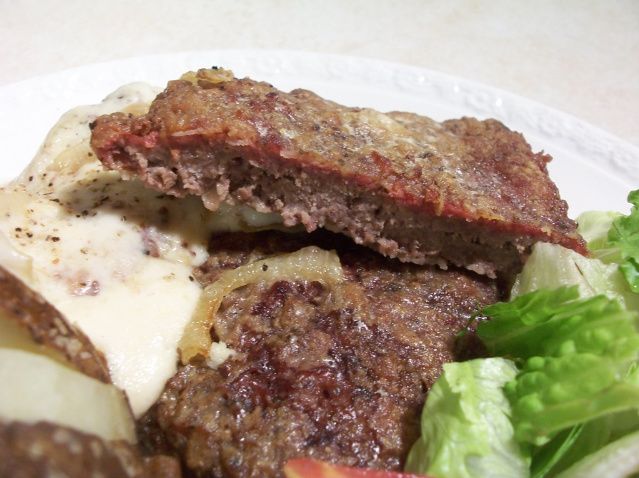 It was tasty......
Thanks for looking at my smoked baked steak dinner!