These were from a score last week. I think 2.69 a pound.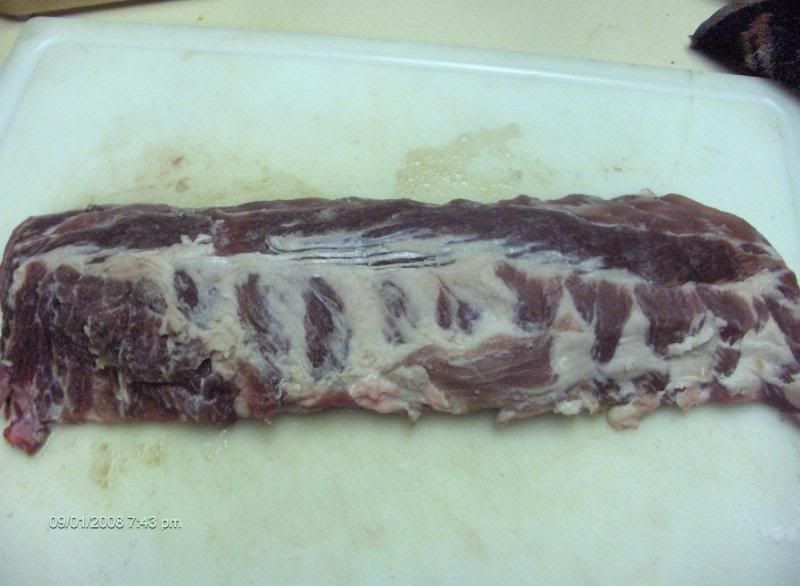 Cured for almost 2 hours W/ 2.5 tbs TQ. They were nice and pink before curing. I am not looking for a complete cure, just some flavor. Not being thick I think this will sufice for what I want. I Have done these before this way.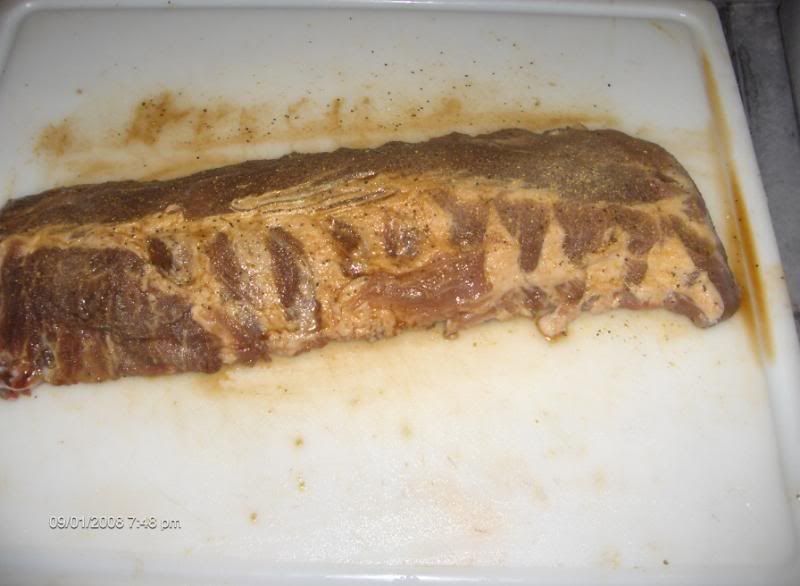 Yoshidas, garlic, and lemon pepper.
All seared and on to the smoker, got rid of the excess fat.
More to come later.