Grabbed a ham and decided to smoke it with some little scabs of peach/apple
Comp Teams Wood chunk rack at bro in laws garden/storage/Art Studio house needs tightening up a bit.........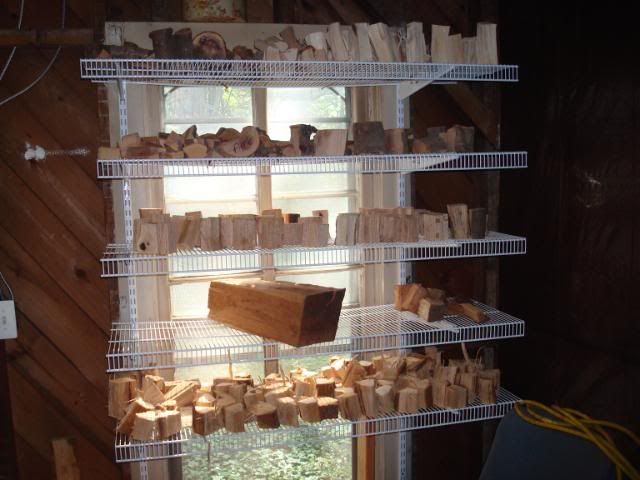 Peach and a little apple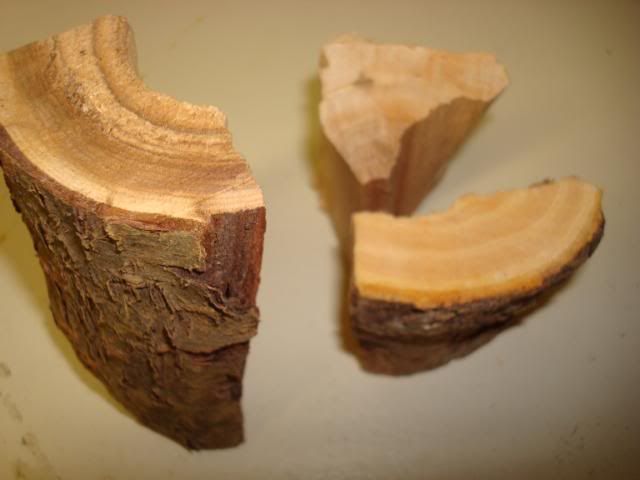 Onto the smoker at 300-350-not to worried about temp-just reheating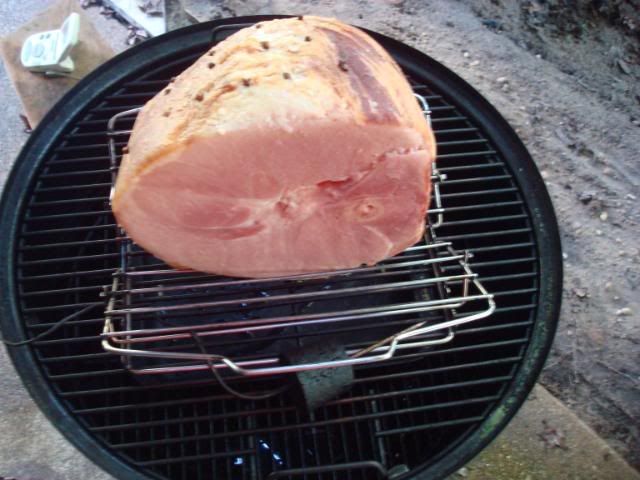 Starting to get fresh apples from new york state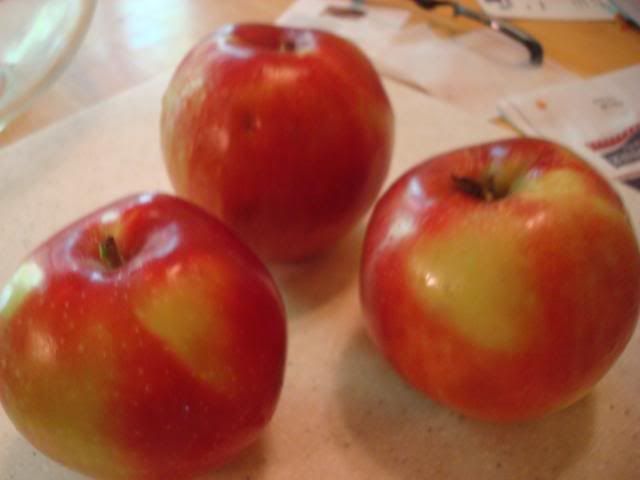 Slice em and saute in 1/2 a lemons juice, butter,brown sugar, cinnamon and grated nutmeg
Bake sweet potatoes at 350 or until skins soft
Start building casserole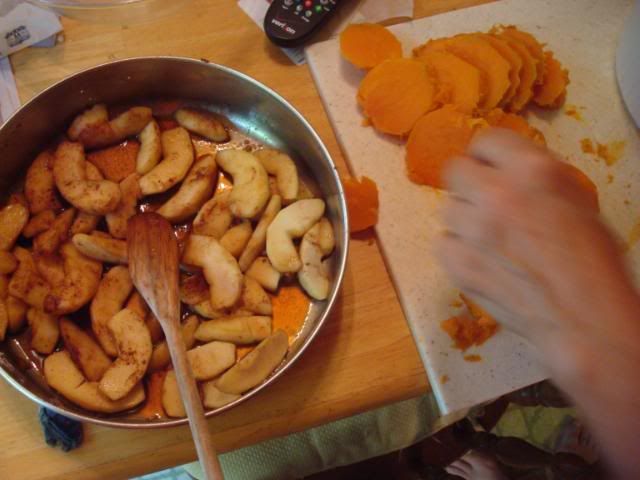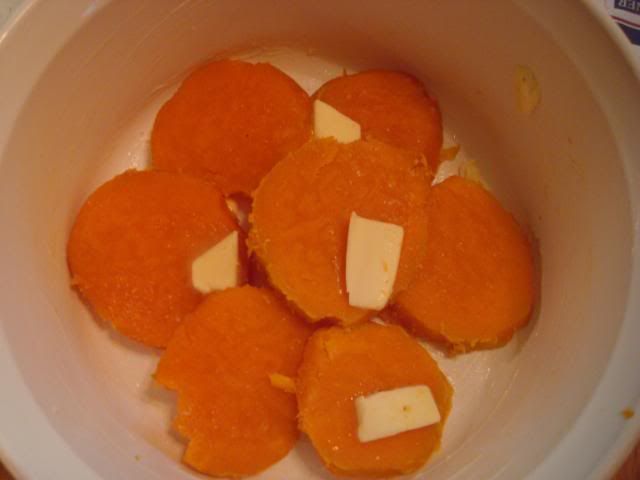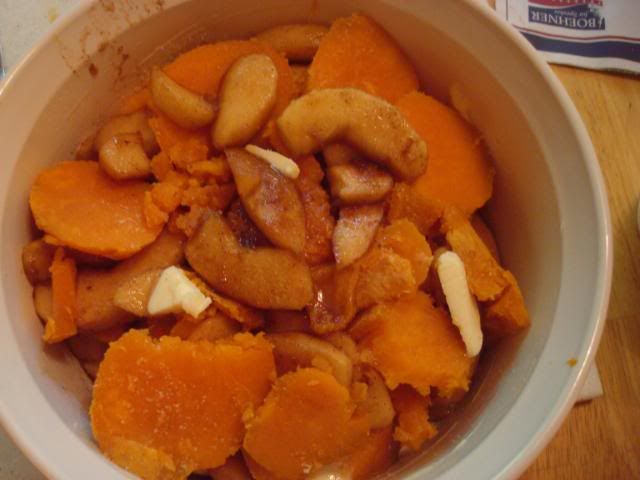 Here it is after 25-30 minutes at 350 degree.Had to run over to garden so residual heat in oven browned the apple a bit,but spot on tasting...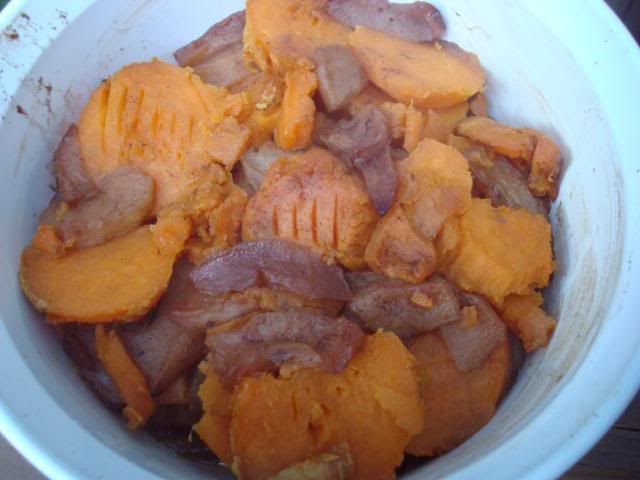 I glaze my hams at end with the juice of 1/2 orange-said oranges grated rind and add some of my neighbors fresh honey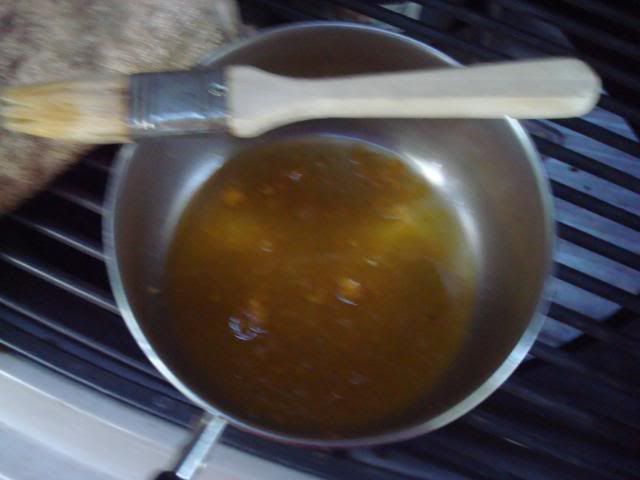 Served it with some fresh beans i ran over to garden to get...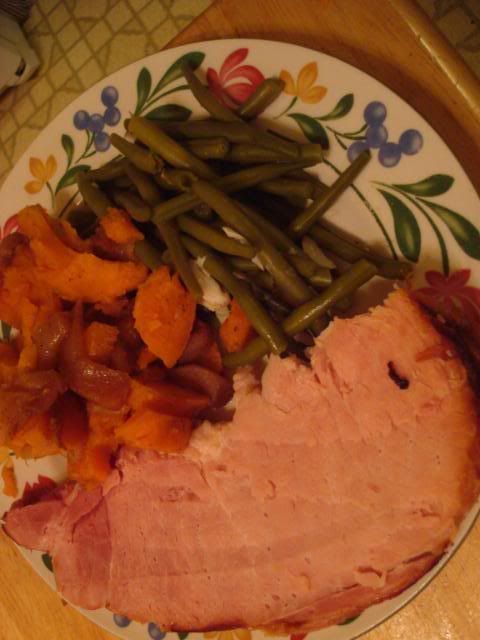 The casserole is killer with fresh ingredients.Gonna make a 5 gallon bucket worth when we do up a pig on the sisters hog roaster soon....